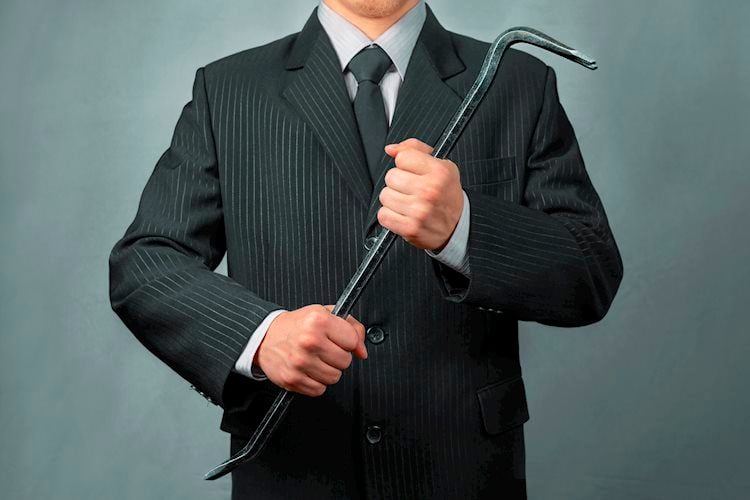 Share:
Former Binance.US CEO Brian Brooks has advocated for stablecoin regulation, saying it is "good for dollar adoption globally."
He says the US government allowing dollars to back stablecoins in a regulated way would increase demand for USD.
Meanwhile, the BRICS is vetting 22 other countries to join its de-dollarization campaign.
Former Binance.US CEO Brian Brooks has advocated for stablecoin regulation, saying it is good for the dollar. His assertions come as several countries suffer the brunt of rising inflation, with Brooks urging the US government to focus less on crypto and more on the role of the United States as a country in the global financial scene.
Also Read: Brazil President calls to end USD trade dominance as BRICS add new nations to expedite de-dollarization
Former Binance.US CEO wants clear stablecoin regulation
Former Binance.US executive has said that the USD would benefit if there was more clarity around the regulation of stablecoins. The news comes after his airtime with "Squak Box" on CNBC, noting that the US government creating a framework where the dollar can back stablecoins in a regulated manner would bode well for the USD.
In his words:
That would be good for dollar adoption globally, but as long as we're allowing governments to suppress stable coins, you have the sort of push-pull phenomenon, which is what creates the problem.
To support his argument, Brooks noted that there was more demand for Tether (USDT) in countries where inflation is high, noting that this was an opportunity to restore dollar relevance. As such, the former US Comptroller urges the government to focus less on crypto and more on the role of the US as a country in the financial playing field.
His statement is timely, considering the current war against the dollar, championed by Brazil, Russia, India, China, and South Africa (BRICS), which added 22 more states to the campaign.
BRICS calls to end US trade dominance
With more than 20 countries applying to BRICS, the campaign against the dominance of the dollar continues to intensify. Brazil president Luiz Inácio Lula da Silva recently indicated that the team would grow provided applicants comply with set rules. The expansion could happen by the next summit, marking a "tectonic shift" to influence the future of the economic world.
It is worth it to reiterate the words of European Union ambassador Anil Sooklal that "BRICS has become a powerful global force enacting real change." To counter this wave, Brooks urges the government to leverage crypto, specifically stablecoins, creating clearer regulations that would fuel increased demand.
Nevertheless, some US lawmakers defer, saying that a pro-crypto government would be harmful to the financial system and economy at large. In particular, House Democrat Maxine Waters expressed deep concerns, calling one related development by PayPal and its stablecoin PUSD "toxic and problematic."
Open Interest, funding rate FAQs
Higher Open Interest is associated with higher liquidity and new capital inflow to the market. This is considered the equivalent of increase in efficiency and the ongoing trend continues. When Open Interest decreases, it is considered a sign of liquidation in the market, investors are leaving and the overall demand for an asset is on a decline, fueling a bearish sentiment among investors.
Funding fees bridge the difference between spot prices and prices of futures contracts of an asset by increasing liquidation risks faced by traders. A consistently high and positive funding rate implies there is a bullish sentiment among market participants and there is an expectation of a price hike. A consistently negative funding rate for an asset implies a bearish sentiment, indicating that traders expect the cryptocurrency's price to fall and a bearish trend reversal is likely to occur.