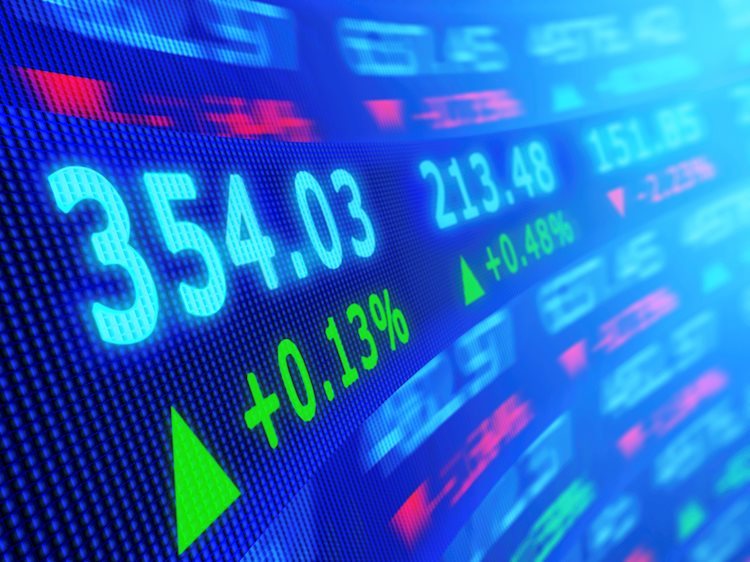 S&P 500 is up more than 1% on Monday.
All 11 major sectors of S&P 500 trade in green.
Coty Inc (COTY) gains more than 12% as top-performer.
Wall Street's main indexes started the day in the positive territory on Monday and stretched higher on improving market sentiment. As of writing, the S&P 500 was up 1.17% on the day, the Dow Jones Industrial Average and the Nasdaq Composite were gaining 1.92% and 0.95%, respectively.
Reflecting the risk-on market environment, the CBOE Volatility Index, Wall Street's fear gauge, is down 4.5% on the day.
All 11 major sectors of the S&P 500 trade in the positive territory with the Industrial Index and the Materials Index leading the rally by rising more than 2%.
S&P 500 top movers
Cosmetics manufacturer Coty Inc (COTY) announced on Monday that the company is looking to acquire 20% ownership in Kim Kardashian West's busty business. Boosted by this development, COTY is up 12.8% on the day as the top-performer and trading at $4.72.
Moreover, Boeing Co (BA) said the 737 MAX aircraft is set to start the three-day FAA certification flight test on Monday. At the moment, BA is up 9.91% at $16.87 as the second biggest-gainer.
On the other hand, Noble Energy Inc (NBL) shares are down 2.4% on a daily basis despite the fact that the UBS raised its target price to $18 from $11.