Share:
Altcoins have mostly taken a backseat after an explosive move in Bitcoin price in the last few weeks.
If BTC takes a breather, it will provide altcoins, with the right narrative, a chance to rally.
With the Game Developers Conference starting next week, gaming tokens could have an inherent advantage over other alts.
Altcoins have mostly taken a break as investors focus on Bitcoin (BTC) as the Banking Crisis becomes severe. This has caused capital to flow mostly into BTC and stablecoins like Tether (USDT) and True USD (TUSD) since they're relatively more stable as compared to altcoins.
However, this narrative could change soon due to two reasons – Bitcoin taking a backseat and the Game Developers Conference (GDC).
Also Read: Why Tether (USDT) and TrueUSD (TUSD) whales are key for crypto bull rally?
Gaming ecosystem to see a huge influx of capital soon
For investors that purchased Bitcoin in March, the total gains sit around 17.38%. While major altcoins like Ethereum (ETH), Binance Coin (BNB), Fantom (FTM), Cosmos (ATOM) etc., are still playing catch up, as seen in the chart below.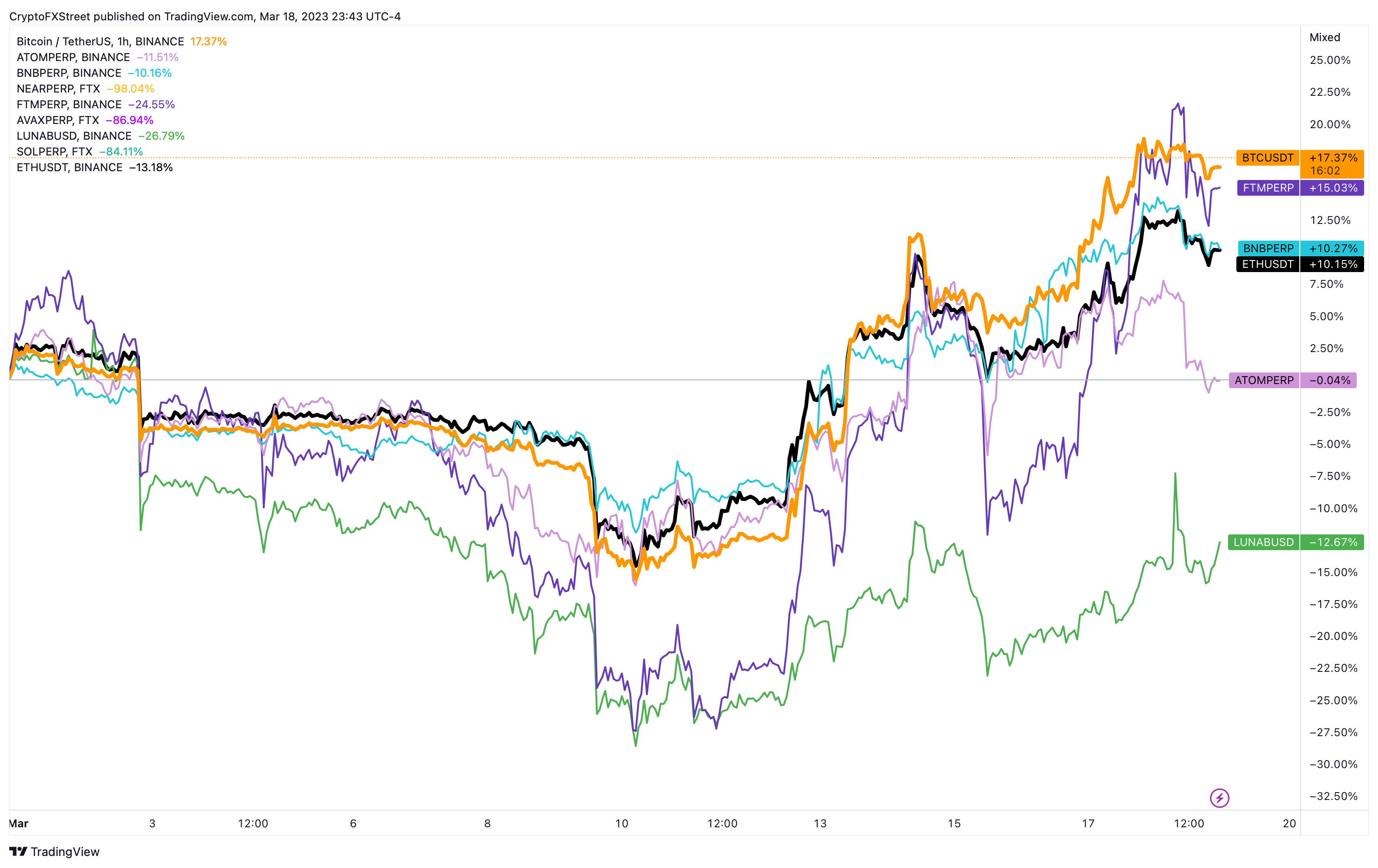 BTC vs. Altcoin performance chart
With the GDC set to happen between March 20 and 24, the narrative seems to be already set and in action, as some altcoins have already pumped more than BTC. The gaming sector for cryptocurrencies constitutes $12 billion in market capitalization and includes popular altcoins like The Sandbox (SAND), ApeCoin (APE), Gala (GALA), Axie Infinity (AXS) and so on.
Here's what the last two weeks' performance of gaming tokens looks like compared to Bitcoin. The chart below clearly shows that this category of tokens is seeing a huge interest in demand.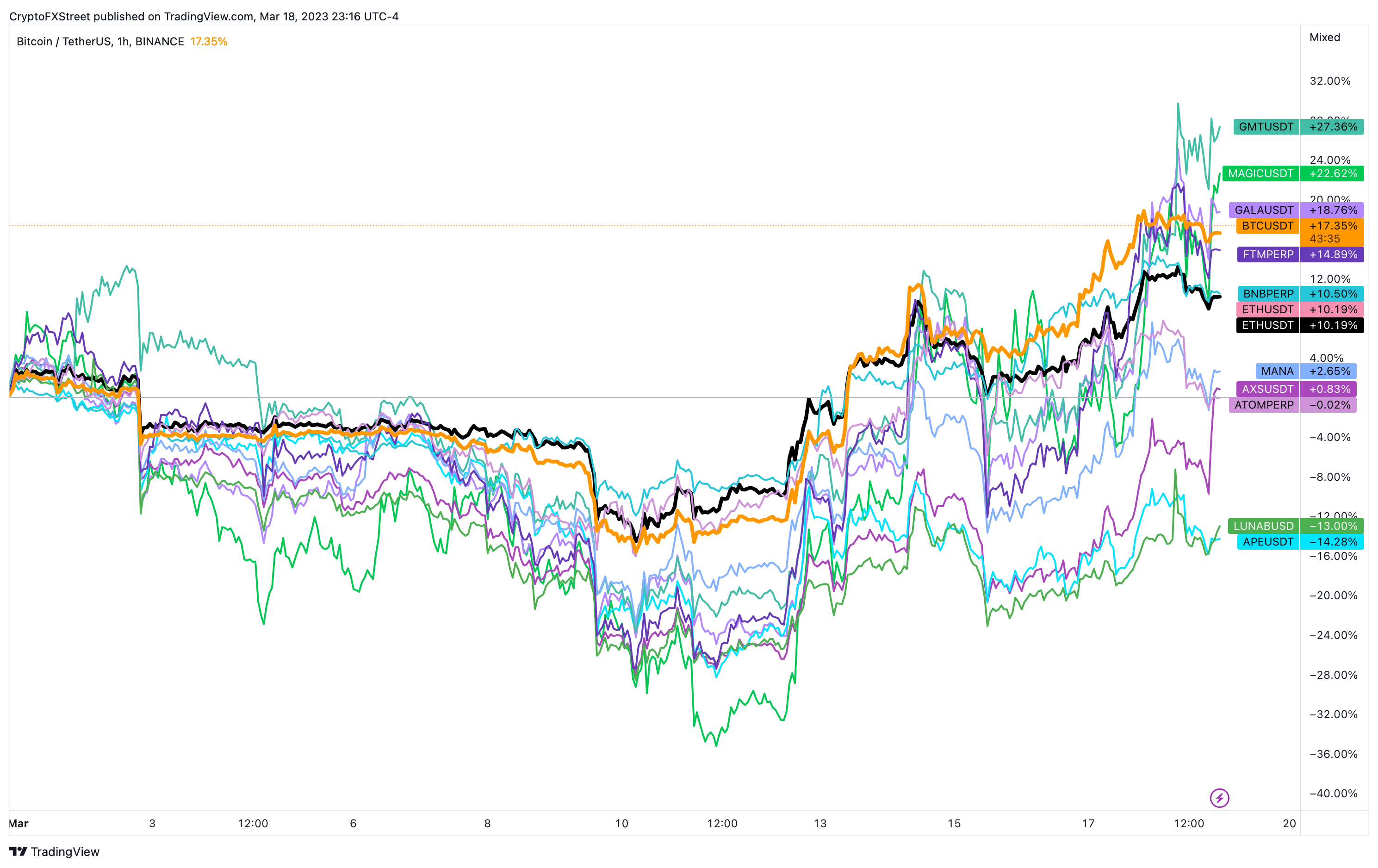 BTC vs. Altcoin performance chart
Here are some of the blue-chip gaming coins that investors can focus on in the coming weeks.
APE
GALA
GMT
MANA
AXS
SAND
MAGIC
The second major reason why altcoins are likely to pump is because of the sell signal spotted in Bitcoin price. As BTC takes a breather and pulls back, the profits will likely rotate into altcoins, providing altcoins a chance to flourish. While alts likely to pump in general, the gaming category will see a huge pump because of the GDC.
Read more on what to expect for Bitcoin price next week here: Bitcoin price to take a breather as midsize US banks request Fed to insure deposits for two years