Share:
Bitcoin price has historically breached the macro downtrend between 365 to 397 days before a halving.
The next Bitcoin halving is scheduled for April 2023, which stands to be within the expected range of the breakout.
On the micro-scale, BTC is performing exceptionally, reinforcing Bitcoin season.
Bitcoin is still the flagbearer of the crypto industry, and a lot is expected out of the biggest cryptocurrency in the world. While BTC has not been able to deliver per the expectation for a while now, things might be changing soon if this setup plays out.
Bitcoin in the macro timeframe
Bitcoin price dropped from its all-time high of $67,500 in 2022 to trade at $27,000 at the time of writing. Many analyses tried to pin this drawdown on macroeconomic events as well as internal crypto company failures. However, per crypto analyst and trader Rekt Capital, these events actually structured the repeat of a pattern.
Since the halving of 2016, Bitcoin price has been following this pattern which has played out successfully twice in a row now. According to Rekt Capital, BTC moved to form lows per a macro downtrend which the biggest cryptocurrency in the world broke out of close to a year before the halving.
In 2015 this happened 366 days before the halving, and a similar occurrence took place in 2019 395 days before the halving. Should this setup play out again, Bitcoin would successfully repeat this pattern for the third time as the next halving of April 2023 stands only 397 days away.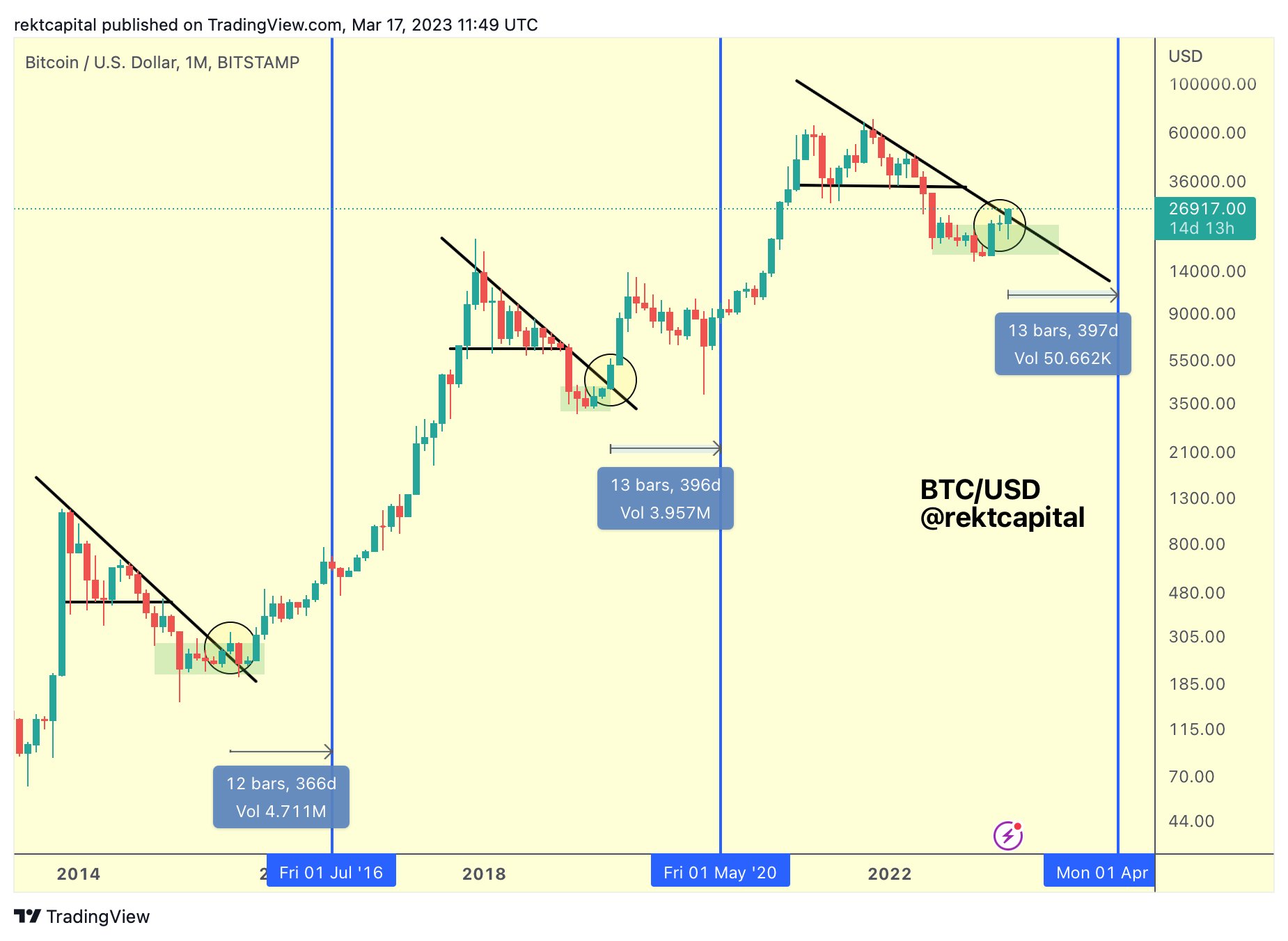 Bitcoin breakout before halving
If the monthly candlestick close of Bitcoin is above the downtrend line, the macro downtrend would be invalidated. Breaking out of the same would potentially support a price rise in the long run. This is because the breakout before the previous halving noted BTC increasing by more than 183%. Although a similar rise cannot be expected this time around, the crypto asset would at least keep above $25,000.
Bitcoin season once again
Bitcoin price on the micro-scale has been performing pretty well, considering the nearly 35% rise observed by the cryptocurrency in the last seven days. Trading at $27,700, BTC rose from almost falling below $19,000.
But the rise in Bitcoin price was not met with similar enthusiasm in the case of altcoins, as only some of them managed to mark significant rises. Most of the top 50 altcoins over the last 90 days had lesser increases than BTC.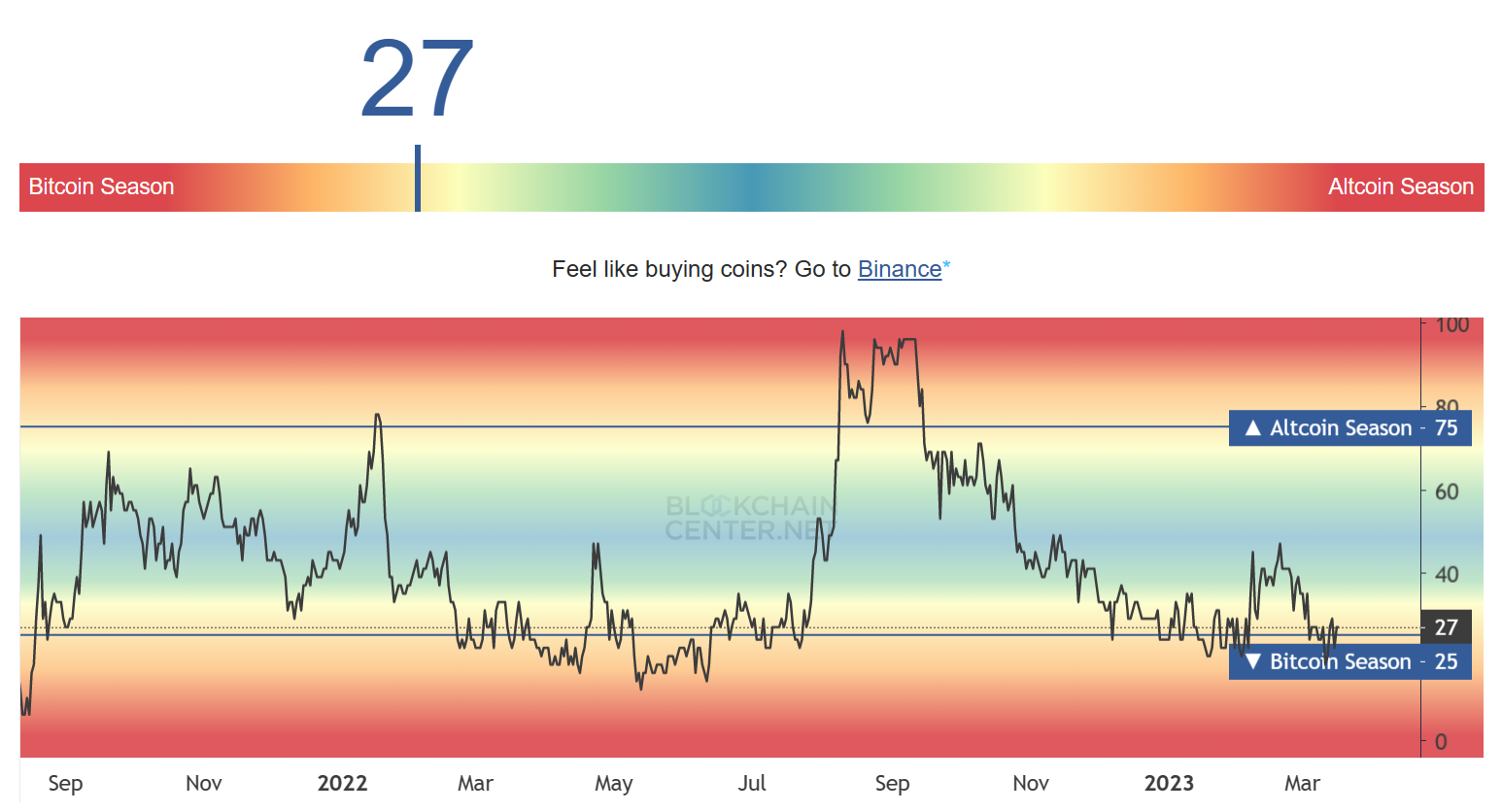 Bitcoin season
Consequently, the market regressed to the Bitcoin season. For the altcoin season to arrive again, 75% of the top 50 altcoins must perform better than Bitcoin, which seems far away for now.