Share:
In the last three years, almost 16% of all ETH supply has moved into self-custody wallets.
Large wallet holders have also pulled back on investment in the last few months, which has been taken over by smaller wallet holders.
Ethereum price, after falling by another 4.75% on Friday, came back to the same price it was at a month and a half ago.
Ethereum price has had control of the investors' and traders' behavior. Based on its heading, the biggest altcoin in the world has managed to change the course of supply distribution.
But in the last couple of months, external factors have played a heavier hand in determining investor behavior, so much so that ETH holders are now literally taking the matter into their own hands.
Ethereum holders control their supply
Following the FTX collapse, Ethereum holders seem to have become quite skeptical about the security of their assets on other exchanges. As a result, more and more supply has been moved out of exchanges and into ETH holders' self-custody or cold wallets.
In the span of three years, since the Covid-19 crash of March 2020, supply on cryptocurrency exchanges has been declining. All in all, nearly 16% more of the total ETH supply moved into such wallets to date.
Consequently, for the first time in five and a half years, the total ETH supply on exchanges has dropped below 11%.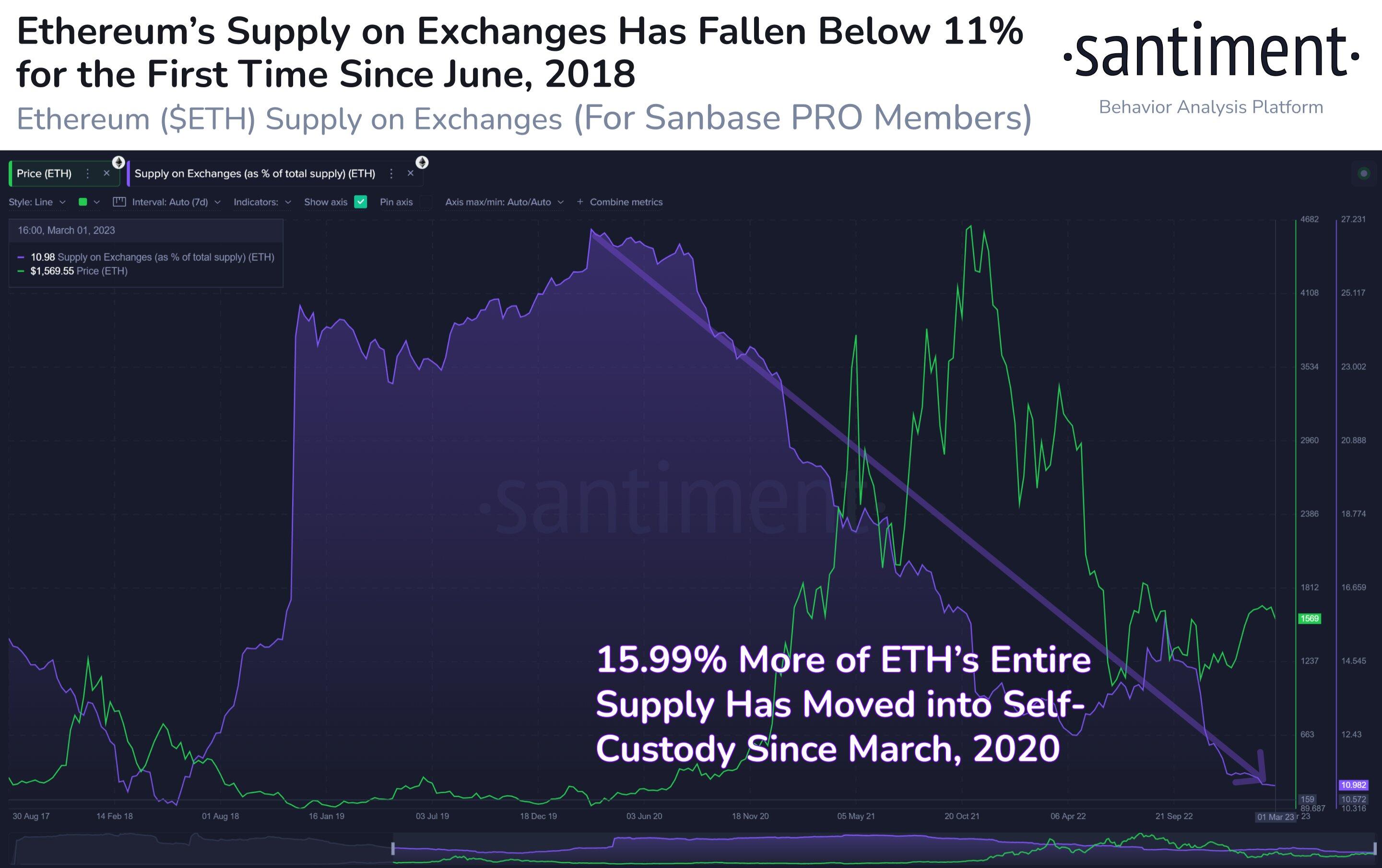 ETH supply on exchanges
One another angle that can be considered as the reason behind the drop in exchange supply is the possibility of accumulation. The first sign of accumulation can be considered around May 2020, as just a few months after that, the bull run began, which pushed the ETH price beyond $3,500.
Thus this accumulation continued right until the crash of May 2022, when some selling was noted at the hands of investors.
The accumulation that began right after can be attributed to small investors and not whales. This is because the distribution of supply in wallets holding between 10,000 to 10 million coins has dropped significantly.
A major portion of this supply has been picked up by small wallet holders holding between 1 to 10,000 coins.

ETH supply distribution by holding
This shows that whales and other larger entities are not pining for a price rise anytime soon, but the movement of ETH out of exchanges to cold wallets also suggests a lowered future selloff probability.
Although Ethereum price is yet to showcase a solid indication of a price rise.
Ethereum price in consolidation
Ethereum price for almost a month and a half now has remained consolidated between the critical resistance of $1,762 and the support level of $1,552. The fluctuations observed in the last few days have made no impact on price, as the altcoin is yet to breach the six-month barrier of $1,800.
At the time of writing, following a 4.75% decline, Ethereum price can be seen trading around $1,570. If the cryptocurrency faces no selling anytime soon, recovery at the hands of bulls can be expected.
But to mark a sustainable rally, ETH would need a daily candlestick close above the critical resistance at $1,762 to initiate a rise above $1,800.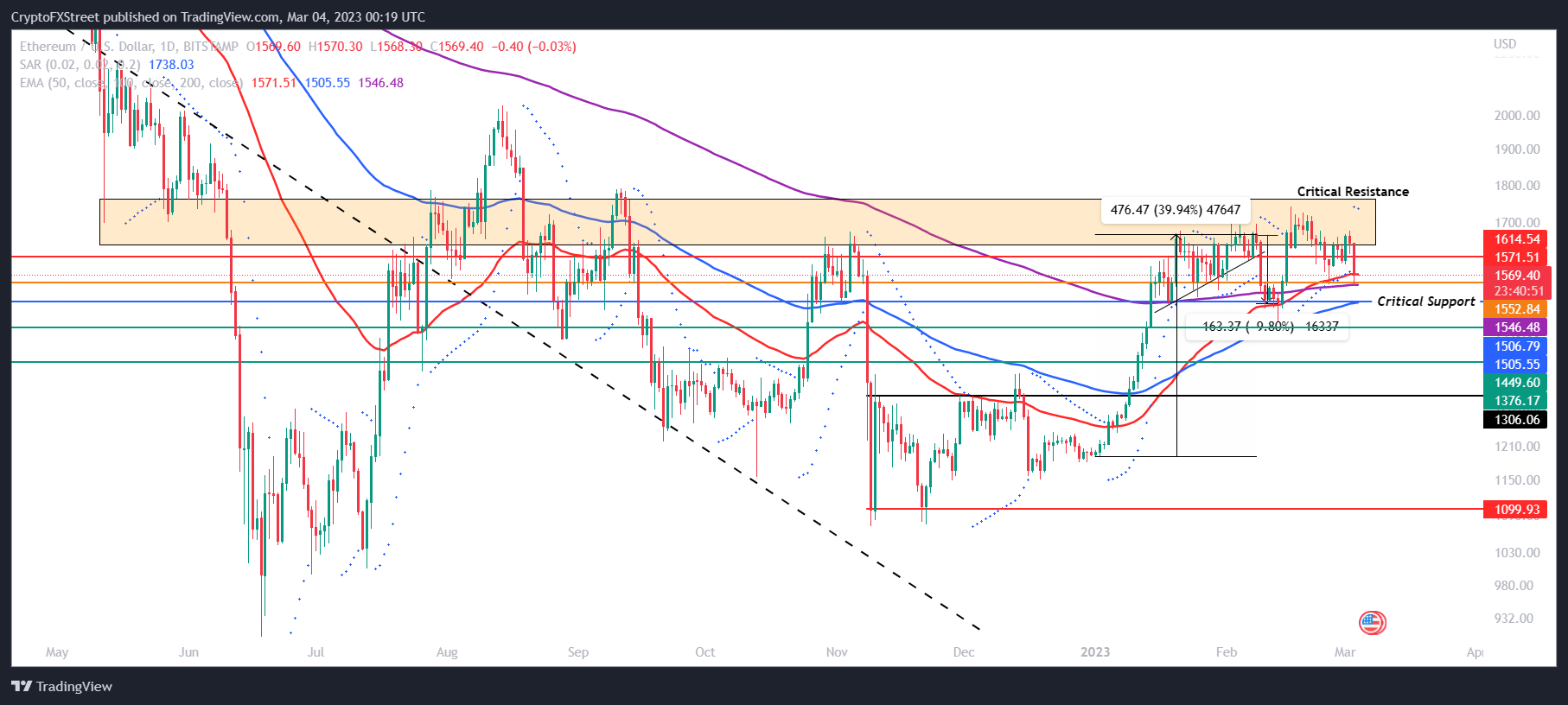 ETH/USD 1-day chart
On the other hand, if the price slips any further, it would end up testing the critical support at $1,506. Losing this support would invalidate the bullish thesis and push Ethereum price down by more than 10%, below $1,400.