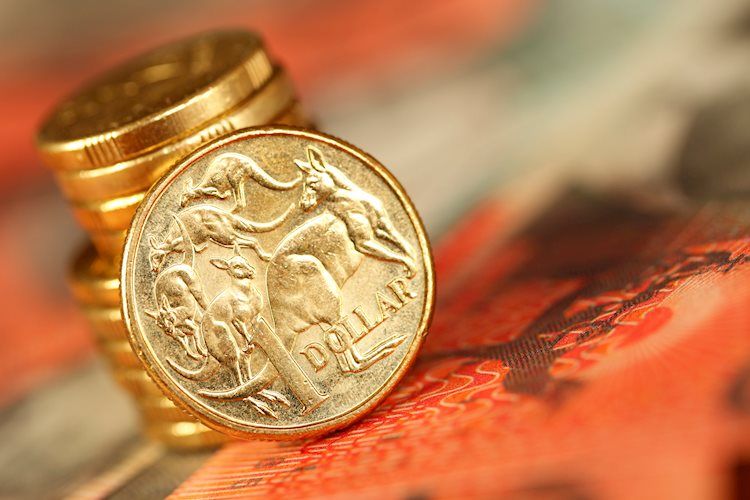 Share:
AUD/USD pressured by RBA rate decision.
RBA held the policy rate at 3.60%.
RBA Statement says inflation has peaked, labour market remains very tight, some further tightening may well be needed.
AUD/USD remains offered in the mid-US session morning with the Reserve Bank of Australia leaving interest rates unchanged Tuesday. The RBA's softer guidance over the need for further rate increases has reinforced expectations that it's close to or has ended its rate-rise cycle. At the time of writing, AUD/USD is trading at 0.6740 and down from 0.6793 highs. The pair fell to as low as 0.6720 after the rate decision.
However, the Aussie decline was slowed due to another drop in the US Dollar that tumbled to a two-month low on Tuesday in choppy trading. The US data is disappointing the bulls of late which are reinforcing investor bets that the Federal Reserve is nearly done with its own tightening cycle.
Data today showed that US job openings in February dropped to the lowest level in nearly two years. at the same time, there was a continued decline in factory orders. Job openings, a measure of labor demand, decreased 632,000 to 9.9 million on the last day of February, the lowest since May 2021, according to the monthly Job Openings and Labor Turnover Survey, or JOLTS report. U.S. factory orders declined for a second straight month, down 0.7% in February after falling 2.1% in January from the 1.7% jump in December. This data comes on the heels of the Institute for Supply Management (ISM) that yesterday reported that its Manufacturing PMI fell to 46.3 last month. This was the worst since May 2020, from 47.7 in February.
Meanwhile, last week's PCE data, the Federal Reserve´s preferred inflation measure, were mixed. However, while headline and core both came in a tick lower than expected, super core accelerated for a second straight month to 4.63% YoY and is the highest since October. ´´This is not the direction that the Fed desires and so we look for the hawkish tilt in Fed comments to continue,´´ analysts at Brown Brothers Harriman explained.
Nevertheless, on Tuesday, the rate futures market priced in a roughly even chance of a 25 basis-point rate hike in May, with rest of the odds tilted towards a pause from the Fed. On Monday, the probability of a 25-bp hike was more than 65%. The money markets have also factored in Fed cuts by end-December. In late morning trading, the dollar index dropped to a two-month low of 101.45 DXY and was last down 0.39% at 101.64.
Not all bad for AUD
For the Aussie, MUFG currency analyst Lee Hardman said in a note that while the expectations are that the RBA is close to or has ended its rate-rise cycle, negative for AUD, ´´it's partially offset by bets other G10 central banks are at similar points.´´ He argues that ´´the AUD also remains driven more by the outlook for global growth, particularly for China's economy. Stronger growth in China as its economy continues to fully reopen this year supports our forecast for the Australian dollar to strengthen."