Share:
Avalanche price is holding strong at $17 despite crashing by nearly 20% in five days.
Ahead of the Cortina upgrade, the network has noted a massive upsurge in investor presence, registering over 600,000 active addresses this week.
This indicates that a rally is expected out of the upgrade, and a climb to $19 would turn about 28 million AVAX profitable.
Avalanche price, like the rest of the cryptocurrencies, dipped over the last few days to the dismay of many investors ahead of the Cortina upgrade. After a successful testnet launch earlier this month, Avalanche's next upgrade will go live on the mainnet on April 25, and AVAX holders are expecting a bullish reaction soon after.
Avalanche price rise depends on Cortina
Avalanche price might emerge as one of the only few tokens to recover quicker than the rest of the crypto market. Noted to be the most important upgrade for the network, Cortina will enable exchanges to easily support the Avalanche's X-Chain used by the protocol to send and receive funds.
In line with the same, AVAX holders have emerged on the network conducting transactions in numbers never witnessed before. At the time of writing, the Avalanche mainnet recorded close to 600,000 addresses participating on the network.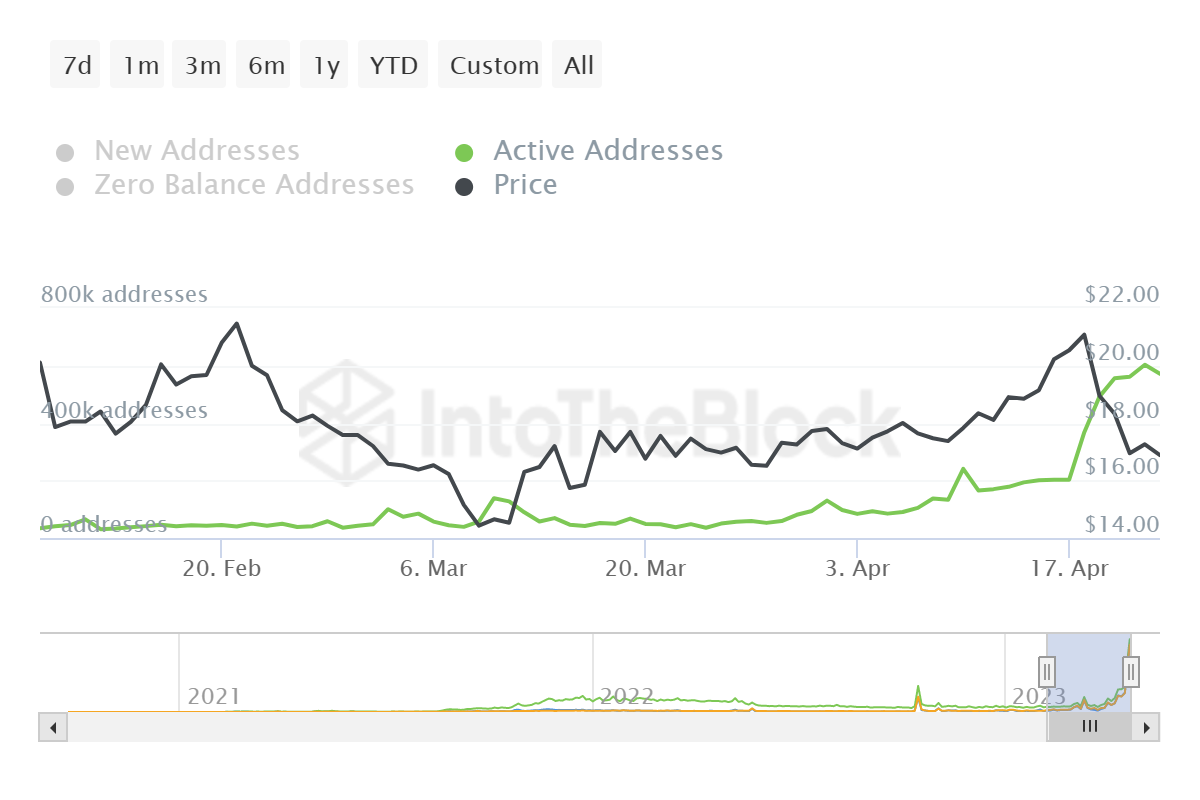 Avalanche active addresses
At one point in the last week, over 602,000 addresses were noted to be active on the chain at the same time. This represents more than 18% of all the 3.34 million addresses that hold a balance.
Thus the presence of these investors relays but one sentiment – bullish. Holders are expecting a massive rally out of the upcoming upgrade to potential cash profit that they could not in the previous rise this month.
At the time of writing, about 27.77 million AVAX could be seen waiting for a 10% rise in Avalanche price to breach the $18.82 mark. Bought between $17.85 and $20.22, these tokens would become profitable when their value, on average, is above $18.82.
Distributed among 494,000 addresses, this supply is worth approximately $472 million, which is why the network is noting activity as high as it is at the moment.

Avalanche GIOM
If a price rise is triggered on April 25 and investors refrain from profit-taking, AVAX could recover from the bearish zone it currently stands in as per the Relative Strength Index (RSI).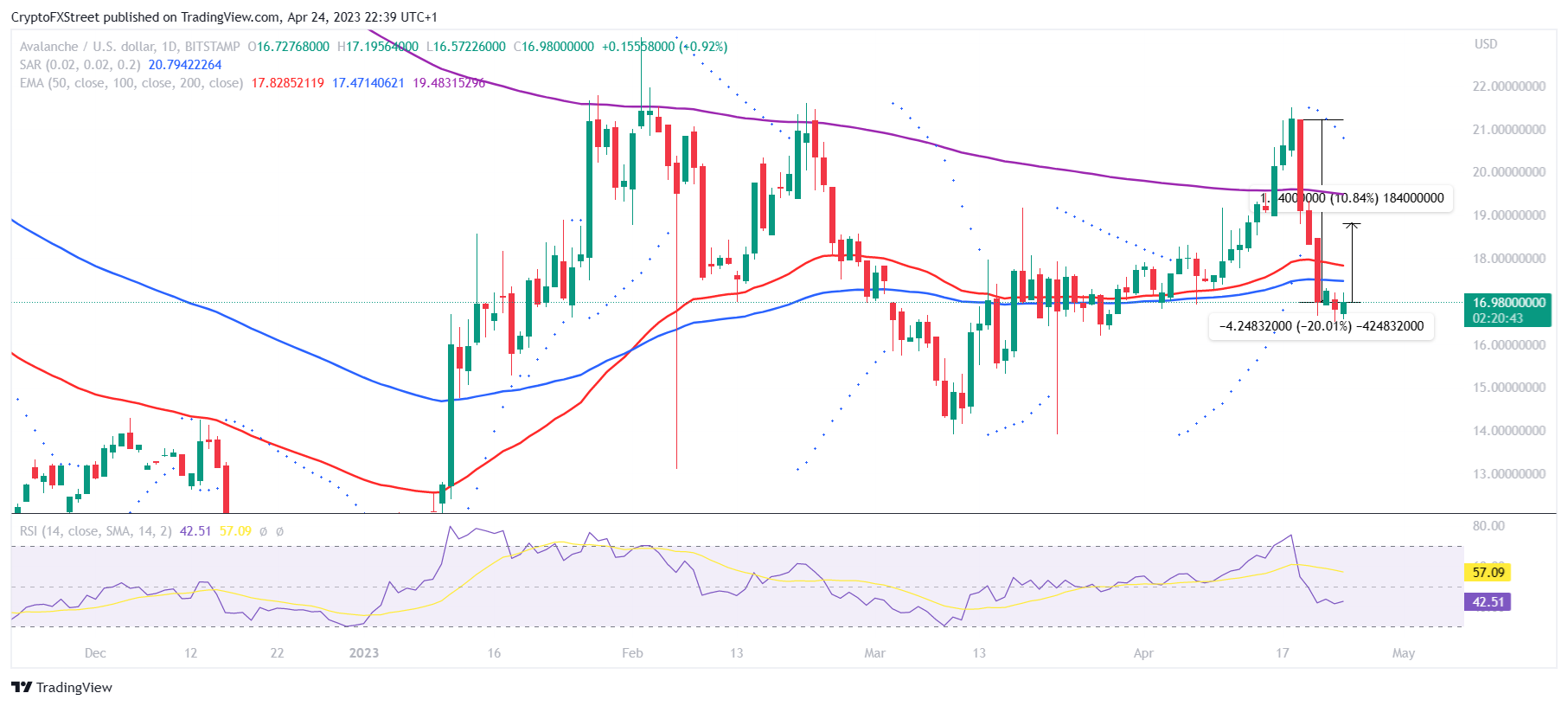 AVAX/USD 1-day chart
Flipping the neutral line at 50.0 would further the bullishness born out of AVAX holders' conviction, ultimately benefiting Avalanche price.