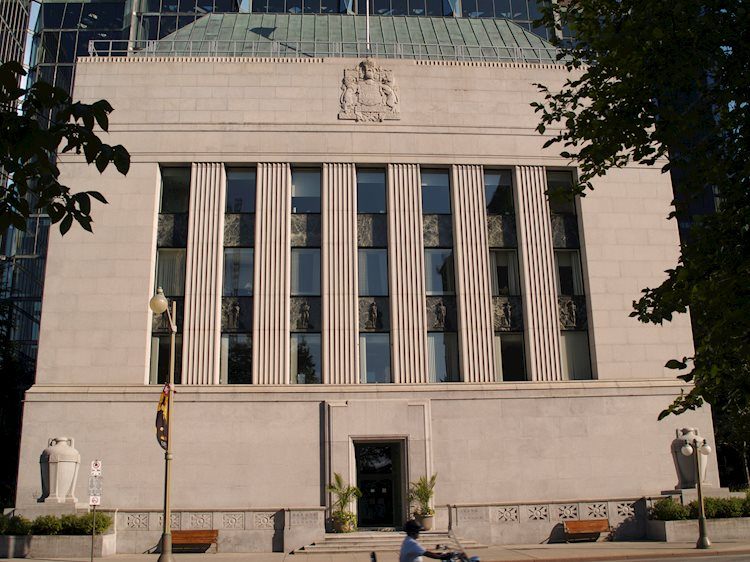 Share:
In his opening statement before the House of Commons Standing Committee on Finance, Tiff Macklem, Governor of the Bank of Canada said that they are prepared to raise interest rates further if inflationary pressures persist. Last week, the BoC kept interest rates unchanged. Macklem will answer questions from lawmakers.
Key takeaways from the speech:
With the economy expected to move into excess supply this year and with growth anticipated to be weak for the next few quarters, we think there's more inflation relief in the pipeline. We expect inflation in Canada to ease gradually and return to our 2% target in 2025. But we're worried that higher energy prices and persistence in underlying inflation are slowing progress.

Inflationary risks have increased since July

With clearer evidence that monetary policy is working, my colleagues on the Bank's Governing Council and I judged last week that we could be patient and hold the policy rate at 5%. However, to be confident that our policy rate is high enough to get inflation back to 2%, we need to see more easing in our measures of core inflation.

We will continue to assess whether monetary policy is sufficiently restrictive to restore price stability, and we will monitor risks closely.

Our decision last week reflected our best efforts to balance the risks of over- and under-tightening. We don't want to cool the economy more than necessary.

If inflationary pressures persist, we are prepared to raise our policy rate further to restore price stability.
Market reaction:
The USD/CAD held steady, trading near daily lows around 1.3820, holding firm onto daily losses. The pair is pulling back from one-year highs, primarily driven by a weaker US Dollar.