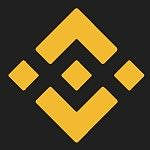 Share:
Binance exchange has introduced a new trading partner for Dogecoin, TUSD/DOGE, alongside zero maker fees bonus for the trading pair.
This encourages more trading of DOGE on the exchange, which already accounts for more than 20% of meme coin's trading volume.
With a growing trading volume for DOGE, Dogecoin price is expected to rise.
Binance exchange said in a Thursday announcement that it would be launching a new trading partner for Dogecoin (DOGE). In the latest development, the largest exchange by trading volume revealed TrueUSD (TUSD), thus the TUSD/DOGE trading pair.
Binance exchange boosts TUSD after BUSD switch
The move comes after Binance switched its zero-fee Bitcoin trading pair from Binance USD (BUSD) to TUSD. This came the Securities and Exchange Commission (SEC) sent a Wells Notice to Paxos, barring it from issuing BUSD stablecoin. The action caused a massive decline in the BUSD market cap as holders sprinted to redeem their BUSD.
Related: Is Binance CEO Changpeng Zhao picking winners and losers in stablecoins like BUSD, TUSD?
The growth and popularity witnessed in the TUSD stablecoin comes in the wake of Binance transitioning from BUSD. With the latest move, the giant exchange has underscored its support for TrueUSD, making it the latest pair for the biggest meme coin, DOGE. Notably, Dogecoin price has benefitted from this development, rising almost 1% in the last 24 hours.
As a bonus, Binance has also offered zero maker fees for the TUSD/DOGE trading pair, enabling "Binance Spot Grid for the meme coin within 48 hours after trading commences."
Further, the leading exchange also revealed two additional trading pairs- WBTC/USDT and USDT/ARS.
How TUSD/DOGE trading pair could catalyze Dogecoin price
Binance exchange's TUSD/DOGE trading pair and its associated bonus could be a bullish catalyst for Dogecoin price as it allows users to trade with zero maker fees. This will encourage the trading of Dogecoin on the giant exchange, which already accounts for more than 20% of the meme coin's total trading volume.
Growth in trading volume following this listing could cause an uptick in Dogecoin price. A sustained bullish pressure momentum could ship Dogecoin price to the level above $0.1 coming out of the weekend or early May.
Also Read: Dogecoin price rallying by 10% will have this effect on 20 billion DOGE