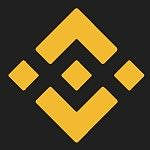 Share:
Binance Exchange is set to delist all Cardano and Polygon perpetual contracts on August 17.
The move follows recent labeling by the US SEC, branding ADA and MATIC as securities in its clampdown on the industry.
The change could have ramifications for traders and investors, forcing them to reevaluate their tactics and risk tolerance levels.
Binance exchange, the largest cryptocurrency trading platform by trading volume, is set to delist all Cardano (ADA) and Polygon (MATIC) perpetual contracts this week, a move driven by regulatory clampdown by the recent US Securities and Exchange Commission (SEC).
Also Read: Solana posts 10% weekly gains, shifting attention to altcoins as BTC, ETH consolidate along equilibrium.
Binance to delist ADA and MATIC perpetual contracts
Binance users who trade futures will no longer have ADA and MATIC on the catalog beginning August 17, following a recent official announcement from the exchange. The decision comes after the SEC labeled the two altcoins, among others, securities, during its industry crackdown on securities law violators.
During the labeling, the SEC alleged that the following crypto assets traded on Binance's exchange platform are securities:
Binance Coin (BNB), Binance USD (BUSD), Solana (SOL), Cardano (ADA), Polygon (MATIC), Filecoin (FIL), Cosmos Hub (ATOM), Sandbox (SAND), Decentraland (MANA), Algorand (ALGO), Axie Infinity (AXS) and COTI (COTI)
US-based Coinbase exchange was also caught in the mix barely a day after Binance was spotted. It should be noted that both Cardano and Polygon teams refuted the accusations strongly, but this was not enough to change the regulator's stance. Evidence of this is best seen in its bearing on the strategic choices of Binance exchange, hence this report.
Cardano, Polygon perpetual contracts delisting process
The delisting processes, scheduled for Thursday at 9.00 UTC, will be preceded by an automated settlement followed by changes to leverage and margin levels. Users have been asked to prepare in advance.
With this, users have barely four days to create new positions in ADABUSD and MATIC BUSD, leveraging the closing window to make a profit from perpetual contracts while they still can.
Bitcoin, altcoins, stablecoins FAQs
Bitcoin is the largest cryptocurrency by market capitalization, a virtual currency designed to serve as money. This form of payment cannot be controlled by any one person, group, or entity, which eliminates the need for third-party participation during financial transactions.
Altcoins are any cryptocurrency apart from Bitcoin, but some also regard Ethereum as a non-altcoin because it is from these two cryptocurrencies that forking happens. If this is true, then Litecoin is the first altcoin, forked from the Bitcoin protocol and, therefore, an "improved" version of it.
Stablecoins are cryptocurrencies designed to have a stable price, with their value backed by a reserve of the asset it represents. To achieve this, the value of any one stablecoin is pegged to a commodity or financial instrument, such as the US Dollar (USD), with its supply regulated by an algorithm or demand. The main goal of stablecoins is to provide an on/off-ramp for investors willing to trade and invest in cryptocurrencies. Stablecoins also allow investors to store value since cryptocurrencies, in general, are subject to volatility.
Bitcoin dominance is the ratio of Bitcoin's market capitalization to the total market capitalization of all cryptocurrencies combined. It provides a clear picture of Bitcoin's interest among investors. A high BTC dominance typically happens before and during a bull run, in which investors resort to investing in relatively stable and high market capitalization cryptocurrency like Bitcoin. A drop in BTC dominance usually means that investors are moving their capital and/or profits to altcoins in a quest for higher returns, which usually triggers an explosion of altcoin rallies.