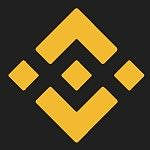 Share:
Binance CEO has indicated plans for the exchange to integrate the Lightning Network for saved costs and faster transactions.
The feature will be supported for small amounts at first, with various solutions already in the works.
CZ also advertised the exchange's mining pool, saying Binance aims for a model that prioritizes low fees.
Binance does not intend to get involved in the hardware of Bitcoin mining.
Binance CEO Changpeng Zhao, alias CZ, has revealed plans for the exchange to integrate the Lightning Network, a Layer-2 (L2) payment protocol layered on top of Bitcoin and other cryptocurrencies and blockchains.
Also Read: Will Binance CEO Changpeng "CZ" Zhao be the next Elon Musk for meme coins?
Binance exchange leverages Dubai's crypto-friendliness for industry growth
Binance CEO Changpeng Zhao spoke during an AMA (Ask Me Anything) session on Twitter Spaces, answering questions from the audience. Among the key highlights of the one-hour long question and answer engagement was CZ's daily routine, the exchange's presence in Dubai, investment advice on social media, mining and the Lightning Network.
CZ, who advised against blindly following investment advice from social media advisers, said that Dubai was already an important crypto innovation hub with multiple industry-related events taking place almost every evening. The Binance executive attributes this to the international presence of the country and its business-friendly practices that has led to a booming local economy. With over 700 employees in Dubai within a span of a little under two years, Binance is growing at a rapid pace.
On the question of mining, CZ articulated that while Binance does not run a mining farm, neither does it plan to, alluding that the company is more focused on software than hardware. Nevertheless, the exchange runs one of the biggest mining pools with special interest in models that prioritize low fees. Miners use the Binance's pool, tapping from the exchange's liquidity to cover their operational costs.
Binance to support Lightning Network
With traders and investors opting for cheaper and faster transactions, the largest exchange by trading volume is looking to integrate the Lightning Network for its Binance Pay and related wallet services. According to CZ, every exchange should adopt the L2 payment protocol as a helpful innovation for the future.
According to Changpeng Zhao, the principle limitation of the lightning network is the inability to pre-generate addresses, which is why the Binance team is working on a way around this challenge. The protocol will however be enabled for small transactions at first and while CZ did not provide a specific date for the roll out, he said efforts were already underway as part of the platform's commitment deliver benefits like saved costs with faster transactions to users.
In the meantime, Binance "uses a secure wallet infrastructure where addresses are pre-generated in a separate protected environment, and public keys are then exported to the production environment, which is different from the wallet environment."
Notably, the Lightning Network theme took center stage around May 7 when Binance exchange temporarily closed Bitcoin withdrawals, citing Bitcoin (BTC) network congestion.
We've temporarily closed $BTC withdrawals as the #Bitcoin network is experiencing a congestion issue.

Our team is currently working on a fix until the network is stabilized and will reopen $BTC withdrawals as soon as possible.

Rest assured, funds are SAFU.

— Binance (@binance) May 7, 2023
The exchange had suffered a similar issue in June 2022 when stuck transactions caused backlogs. As reported, the downtime played to OKX exchange's favor, calling users' attention to the Lightning Network for more affordable rates. The likes of Alex Thorne, the head of Firmwide Research at Galaxy Digital New York advocated for more engineering to bypass expensive blockspace amid a high-fee environment, hence the Lightning Network.