Share:
Bitcoin price formed a bearish divergence over the last week akin to mid-February this year.
With the immediate support standing at $27,000, a decline below this level could push BTC to $23,000.
If the cryptocurrency manages to breach the critical resistance at $28,500, a rally toward $30,000 could be on the cards.
Over the last week, Bitcoin price has been consolidating below a key resistance level, and its failure to breach it might be an indication. A similar observation was made not too long ago last month, which saw BTC change its stance from recovering to declining significantly. This is where the cryptocurrency could be heading once again.
Bitcoin price could go bearish
Bitcoin price is trading around $27,500 at the time of writing, noting a 2.67% decline over the day. The cryptocurrency failed to breach the uptrend line it has been stuck under for over a week now despite rising to $28,800 during the intra-day trading hours.
This downtrend line is forming a bearish divergence when observed along with the Relative Strength Index (RSI).
The RSI went into the overbought zone above 70.0 a few days ago and is currently back in the bullish area. Thus, the downtrend observed on the indicator backs the possibility of a bearish divergence.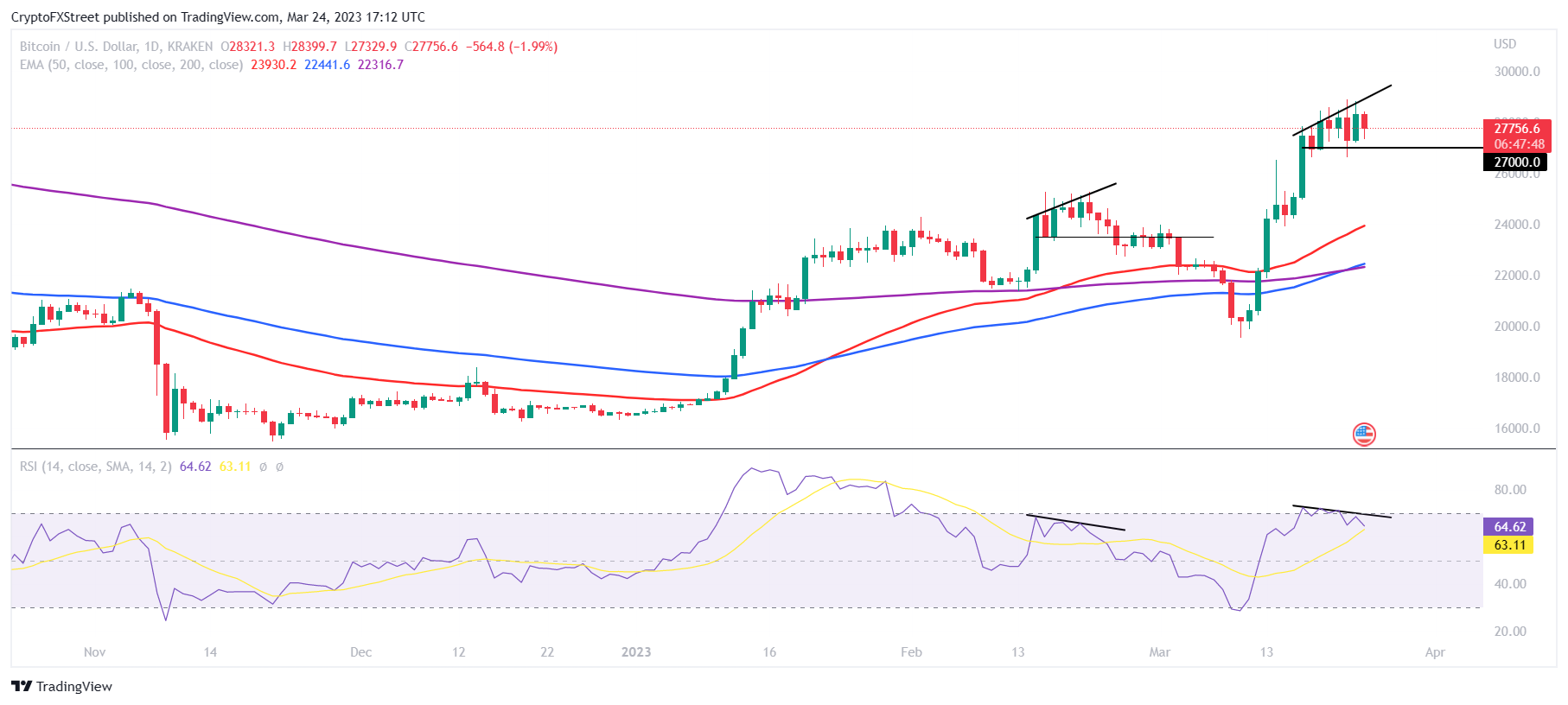 BTC/USD 1-day chart
Such a pattern indicates a potential downtrend after new highs are formed, which in the case of BTC was the year-to-date high of $28,321.
However, the bearish divergence would be confirmed if the Bitcoin price was to fall below the support line at $27,000. When BTC experienced the bearish divergence in February, the cryptocurrency fell through the support line at $23,500 and tested it as resistance once before crashing by 14%.
If this time around, a similar movement is noted at the hands of Bitcoin, the crypto asset could end up falling to $23,000.
Why $23,000 matters for BTC
The reason why Bitcoin price of $23,000 could be concerning is that this level stands as the critical support for the cryptocurrency. Marked at $23,936, if BTC falls through this level, it could end up testing $22,000. In the event that the bears dominate the market and selling continues the biggest crypto asset in the world could fall to March lows of $20,000.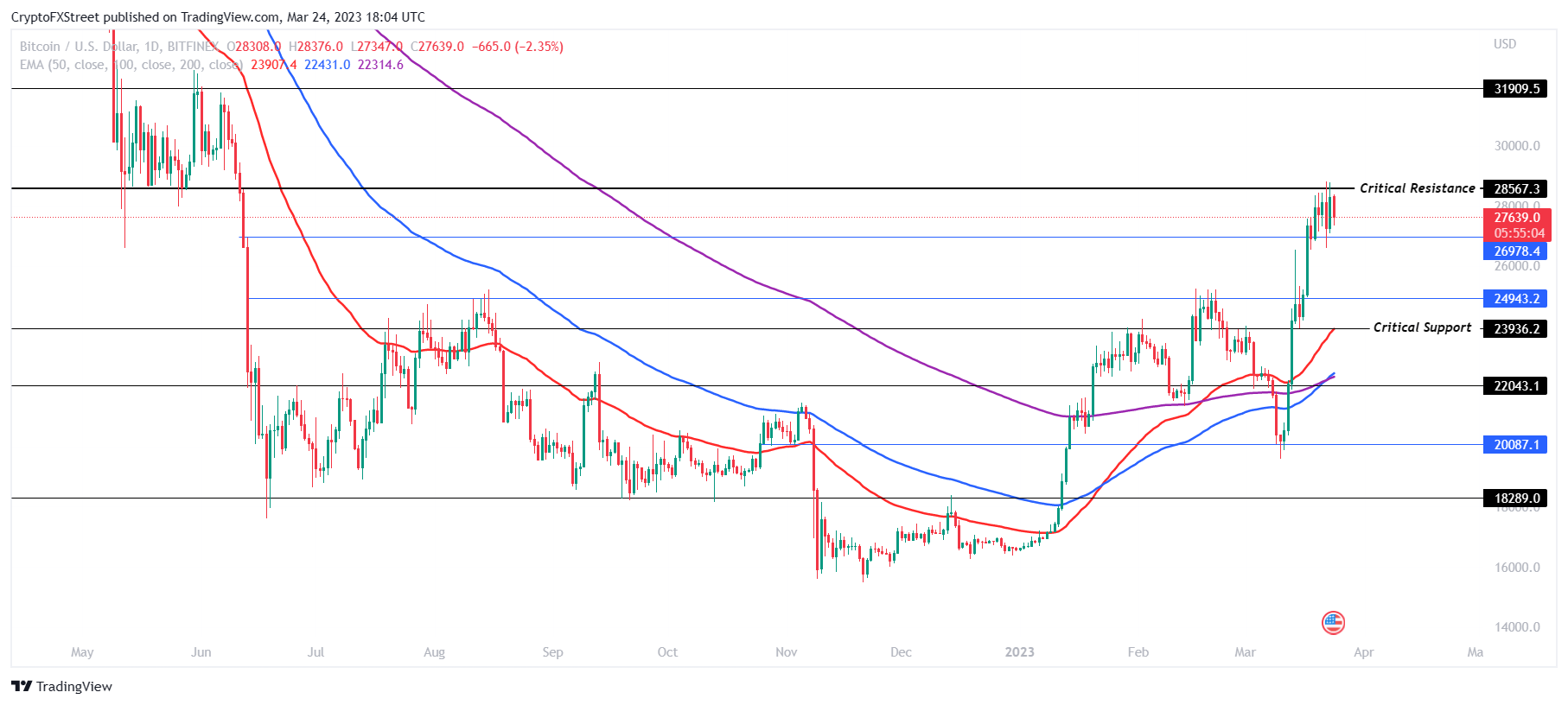 BTC/USD 1-day chart
On the other hand, if the set-up fails to turn into a pattern and Bitcoin price breaches through the uptrend line, it could be looking to test the critical resistance at $28,567 as a support floor. This is crucial for BTC as it would allow the cryptocurrency to initiate a recovery rally and reclaim the $30,000 level.