Share:
Bitcoin price slid 15% between August 16 and 17, breaking its 55-day consolidation.
This sudden downswing caused billions in liquidations, but volatility continues to tread near all-time lows.
Investors wonder if BTC will experience more southbound moves as it hovers around the $26,000 level.
Bitcoin price has left holders dumbstruck after a 55-day consolidation streak ended with a bang with a 15% correction that wiped billions in open interest and liquidations. As BTC hovers around $26,000 levels, onlookers are left with two thoughts – "Why did Bitcoin crash?" and "Where will it go next?" This article breaks down these two trains of thought.
Also read: Top 3 Price Prediction Bitcoin, Ethereum, Ripple: Bad timing for BTC slump as market weekend tranquil sets in
Bitcoin price crash and the reason behind it
While there are many theories as to why the Bitcoin price crashed, two stand out – coiling volatility and forced liquidations. Just before the 2023 rally formed a top at $31,500, BTC was already trading in a tight range. Coupled with macroeconomic conditions and rangebound movement, the volatility of BTC hit all-time lows.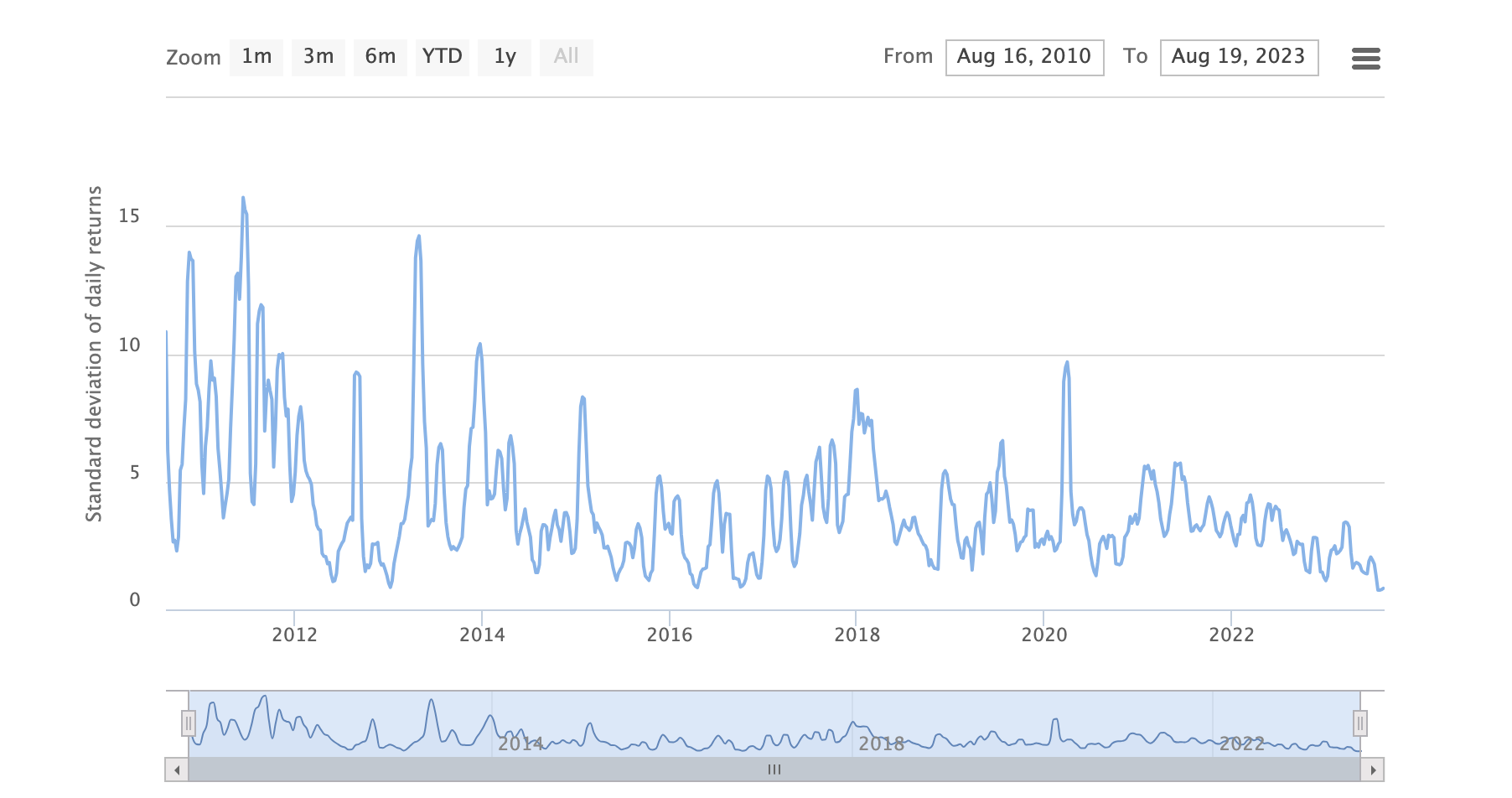 BTC volatility index
This tight range continued for nearly 55 days when Bitcoin price traded inside a $2,000 range. Over its 13-year lifespan, BTC has embarked on many such low-volatile phases, but each time, when BTC's range breached, it triggered an explosive move.
Technically, this breakout move, in hindsight, was likely.
The second reason is that this move was due to SpaceX's alleged reduction in Bitcoin balance sheet. Although rumors, this is also one of the reasons attributed to the sudden crash in Bitcoin price.
QCP Capital notes in their newsletter that a, "large BTC and ETH gamma related perp liquidations on options exchanges Deribit and OKX, which together accounted for an outsized 50% of all liquidation flow."
Where will Bitcoin price go next?
---
Like this article? Help us with some feedback by answering this survey:
---
Source