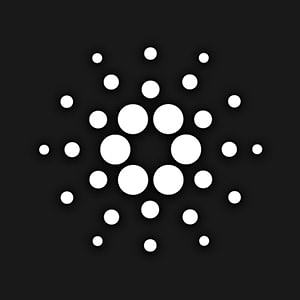 Share:
Cardano founder Charles Hoskinson has reacted to Ledger's controversy, warning them against breaking social contracts.
It comes after Ledger's recent controversial update that allowed the firm to extract user keys.
The idea received backlash from community members, with Hoskinson being the latest.
Cardano (ADA) founder Charles Hoskinson is the latest addition to the list of community members who have attacked Ledger for its recent controversy over the Ledger Recover Service, which sparked speculation of a backdoor in its hardware wallets.
The matter escalated when the security firm dug its own grave, claiming in a tweet (since deleted) that it has always been possible for the enterprise to extract users' keys.
Also Read: Ledger fights customers' "betrayal" claims; could restore increased faith in CEXs like Binance
Cardano founder warns Ledger against breaking social contracts
Cardano founder Charles Hoskinson has demonstrated his stance concerning Ledger's controversial "Recover" update in a tweet.
With respect to the Ledger controversy, I say the following:

1) always choose open source software whenever possible that has been audited by numerous sources on a regular basis

2) security comes from simplicity- Design the smallest possible footprint

3) non-updateable…

— Charles Hoskinson (@IOHK_Charles) May 19, 2023
Hoskinson's post, intended to enhance security and trust in hard wallets, urged users to go for open-source software instead of closed-source solution like Ledger. In his opinion, developers and contributors perform regular audits on open-source software in an effort to ensure decentralization, maximum security, and utmost transparency.
Further, he echoed the importance of simplicity in security solutions, sharing that simplicity breeds security.
Hoskinson advocates for decentralized update processes to maximize overall security
Hoskinson also highlighted the motivations behind buying hardware wallets, insisting that individuals mainly seek to maximize the security of their funds when what they should be doing is prioritizing daily usage or user experience (UX) like hot wallets. As part of his argument, the hardware wallet industry is a good example of extreme self-custody, underscoring that while alternative methods such as seed phrase encryption and storage in email accounts exist.
Users use hardware wallets to rest easy, knowing that their private keys are protected in a tamper-resistant environment.
The Cardano executive concluded his remarks with assertions of the importance of upholding social contracts, urging Ledger and related companies to honor promises made to customers concerning security and privacy as these reinforced trust within the industry.
Cardano founder among industry leaders against Ledger's controversy
Cardano's Hoskinson is not the only crypto executive that has addressed the controversy. Others, including Binance (BNB) CEO Changpeng Zhao and Polygon Labs' (MATIC) Mudit Gupta also criticized the update strongly.
Also Read: Why Charles Hoskinson believes algorithmic stablecoins are key to realizing Satoshi's vision of Bitcoin