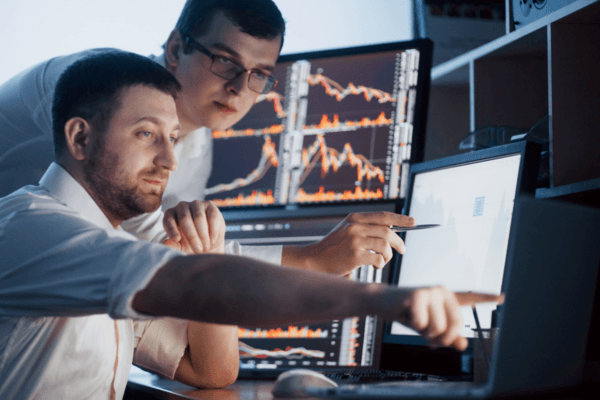 Share:
Celsius investor Otis Davis had asked the US Bankruptcy Court to recognize the legal precedent set by SEC vs. Ripple lawsuit and classify CEL as a security.
The judge declined to say whether CEL token is a security, in light of the ongoing developments in the Ripple XRP case.
CEL price is in a downward trend, developments in the Bankruptcy case acted as a bearish catalyst for the token.
Celsius, a bankrupt crypto lender's case, has been ongoing in the US Bankruptcy Court for the Southern District of New York. Following Ripple's partial victory against the Securities and Exchange Commission's (SEC) lawsuit, Celsius investor, Otis Davis, asked the presiding judge to recognize CEL as a security.
The presiding Judge Martin Glenn, rejected the legal precedent and the motion and stated that nothing in the Motions or announced at the Hearing constitutes a finding under the federal securities laws as to whether crypto tokens or transactions involving crypto tokens are securities.
Glenn recognized that the US SEC is within its rights to challenge transactions involving crypto tokens on any basis. Investor Davis was turned down and CEL's status as a security or non-security hangs in the balance until the next hearing.
The developments in Bankruptcy court have negatively influenced the token's price. CEL is trading at $0.123, down from its June peak of $0.382.
Also read: Celsius creditors to vote on asset sale plan that could recover up to 85% of holdings
CEL token fails to receive non-security status at Bankruptcy court
Celsius token investors planned to create a new separate committee of CEL token holders in the bankruptcy proceedings to better cater to their interests and their fund recovery. However, this plan was turned down by presiding Judge Martin Glenn, after he failed to recognize the legal precedent set in the Ripple/ XRP case.
The motion was rejected and Celsius token holders' demands remained unmet, as court proceedings continued. The CEL token has been surrounded by controversy ever since the bankruptcy report found that Celsius used a strategy to sell the tokens in private, Over-The-Counter (OTC) transactions and offsetting purchases in the public market. These actions have likely influenced the price of CEL token over the years.
Former CEO Alex Mashinsky has been accused of holding, selling the CEL token for expectation of profits. Amidst these updates, the court has refused to comment on security status of the token, adding further downside to CEL price and its community of holders.
At the time of writing, CEL price is down 25% over the past month.
Bitcoin, altcoins, stablecoins FAQs
Bitcoin is the largest cryptocurrency by market capitalization, a virtual currency designed to serve as money. This form of payment cannot be controlled by any one person, group, or entity, which eliminates the need for third-party participation during financial transactions.
Altcoins are any cryptocurrency apart from Bitcoin, but some also regard Ethereum as a non-altcoin because it is from these two cryptocurrencies that forking happens. If this is true, then Litecoin is the first altcoin, forked from the Bitcoin protocol and, therefore, an "improved" version of it.
Stablecoins are cryptocurrencies designed to have a stable price, with their value backed by a reserve of the asset it represents. To achieve this, the value of any one stablecoin is pegged to a commodity or financial instrument, such as the US Dollar (USD), with its supply regulated by an algorithm or demand. The main goal of stablecoins is to provide an on/off-ramp for investors willing to trade and invest in cryptocurrencies. Stablecoins also allow investors to store value since cryptocurrencies, in general, are subject to volatility.
Bitcoin dominance is the ratio of Bitcoin's market capitalization to the total market capitalization of all cryptocurrencies combined. It provides a clear picture of Bitcoin's interest among investors. A high BTC dominance typically happens before and during a bull run, in which investors resort to investing in relatively stable and high market capitalization cryptocurrency like Bitcoin. A drop in BTC dominance usually means that investors are moving their capital and/or profits to altcoins in a quest for higher returns, which usually triggers an explosion of altcoin rallies.
---
Like this article? Help us with some feedback by answering this survey:
---
---
Source