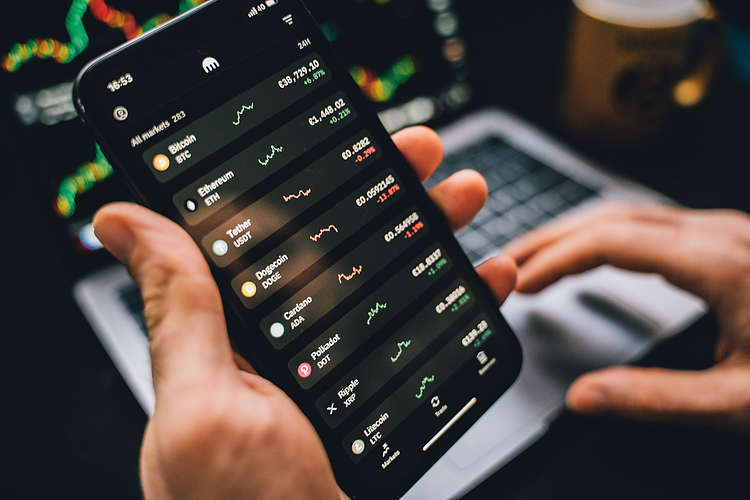 Share:
Coinbase CEO told Yahoo Finance in an interview that the next iteration of stablecoins, flatcoin, is on the horizon for the exchange.
Flatcoin will be linked to CPI or purchasing power, rather than a fiat currency.
Coinbase has not started development of Flatcoin, Armstrong assures that the exchange is interested in it.
Coinbase CEO, Brian Armstrong, told Yahoo Finance in an interview that the next iteration in stablecoins is flatcoin. While stablecoins like USD Tether (USDT) and USD Coin (USDC) are backed by fiat currencies.
Also read: FTX exchange's motion to convert crypto to fiat could make or break the payback plan in September 13 hearing
Coinbase CEO reveals exchange is interested in next generation of stablecoins
Brian Armstrong told Yahoo Finance in a recent interview that the exchange is interested in the next generation of stablecoins. Stablecoins are akin to the entry and exit points for market participants in crypto. Traders exchange fiat currencies for stablecoins to pour capital into crypto.
Stablecoins are therefore significant to traders in the crypto ecosystem. Armstrong shared details of flatcoin, a stablecoin backed by purchasing power or the Consumer Price Index (CPI). The exchange's CEO explained that Coinbase is not currently working on flatcoin, however the exchange is interested in it.
In April 2022, Frax Finance launched a CPI-tracking stablecoin. This asset was labeled the Frax Price Index (FPI). FPI utilized oracle data from Chainlink.
The idea of flatcoin is not a new one, it is largely untested, while crypto's influencers and executives like Brian Armstrong, former Coinbase CTO Balaji Srinivasan and Ethereum creator Vitalik Buterin have held discussions on the concept on X. The idea is to peg a stablecoin asset in such a way that it maintains its purchasing power over a long period of time.
Bitcoin, altcoins, stablecoins FAQs
Bitcoin is the largest cryptocurrency by market capitalization, a virtual currency designed to serve as money. This form of payment cannot be controlled by any one person, group, or entity, which eliminates the need for third-party participation during financial transactions.
Altcoins are any cryptocurrency apart from Bitcoin, but some also regard Ethereum as a non-altcoin because it is from these two cryptocurrencies that forking happens. If this is true, then Litecoin is the first altcoin, forked from the Bitcoin protocol and, therefore, an "improved" version of it.
Stablecoins are cryptocurrencies designed to have a stable price, with their value backed by a reserve of the asset it represents. To achieve this, the value of any one stablecoin is pegged to a commodity or financial instrument, such as the US Dollar (USD), with its supply regulated by an algorithm or demand. The main goal of stablecoins is to provide an on/off-ramp for investors willing to trade and invest in cryptocurrencies. Stablecoins also allow investors to store value since cryptocurrencies, in general, are subject to volatility.
Bitcoin dominance is the ratio of Bitcoin's market capitalization to the total market capitalization of all cryptocurrencies combined. It provides a clear picture of Bitcoin's interest among investors. A high BTC dominance typically happens before and during a bull run, in which investors resort to investing in relatively stable and high market capitalization cryptocurrency like Bitcoin. A drop in BTC dominance usually means that investors are moving their capital and/or profits to altcoins in a quest for higher returns, which usually triggers an explosion of altcoin rallies.
---
Like this article? Help us with some feedback by answering this survey:
---
---
Source