Share:
Coinbase's Layer 2 protocol BASE has become extremely popular of late due to the new projects launched on it.
Friend.tech, a Paradigm-backed project, has beat the likes of Tron, Uniswap, Bitcoin and other popular DeFi projects in total fees generated in 24 hours.
If this hype around the newly launched social media platform continues, it could even overtake LidoDAO, which has nearly $13 billion TVL.
Coinbase's Layer 2 solution is once again at the forefront due to friend.tech's popularity. The newly launched project has generated $1.12 million in fees over the last 24 hours, overcoming some of the heavyweights like Tron, Uniswap, MetaMask and so on.
Read more: Coinbase Layer 2 BASE beats Arbitrum and Optimism in daily transactions
BASE's friend.tech rises to popularity amid market turmoil
Coinbase's Layer 2 solution BASE was a big hit even before there was a bridge that allowed investors to pull their money out of the chain. Despite the uncertainty, investors sent millions to the chain to capitalize on newly launched tokens that would easily yield more than 10x return in a matter of few hours. Despite multiple scams and rug pulls, the Layer 2 solution still maintains its popularity.
Read more: Coinbase Layer 2 BASE battles yet another rugpull after BALD, SwirlLend exploited by attackers
One such protocol that has risen to heights is friend.tech; a social media platform that allows investors to purchase shares of their popular influencers. The influencers, in return, get a portion of the trading fees from their users. On the other hand, purchasers of influencer shares can get direct access or communication channel to their influencers.
After revealing the project was backed by Venture Capital Paradigm, the activity on the platform skyrocketed. Now, the 24-hour fees generated by this protocol is higher than the likes of Tron, Uniswap, MetaMask and so on.
As seen in the DeFiLlama dashboard, the total fees generated in the 24 hours is $1.12 million. In terms of revenue, the project even overtakes LidoDAO which has nearly $13 billion worth of total value locked (TVL).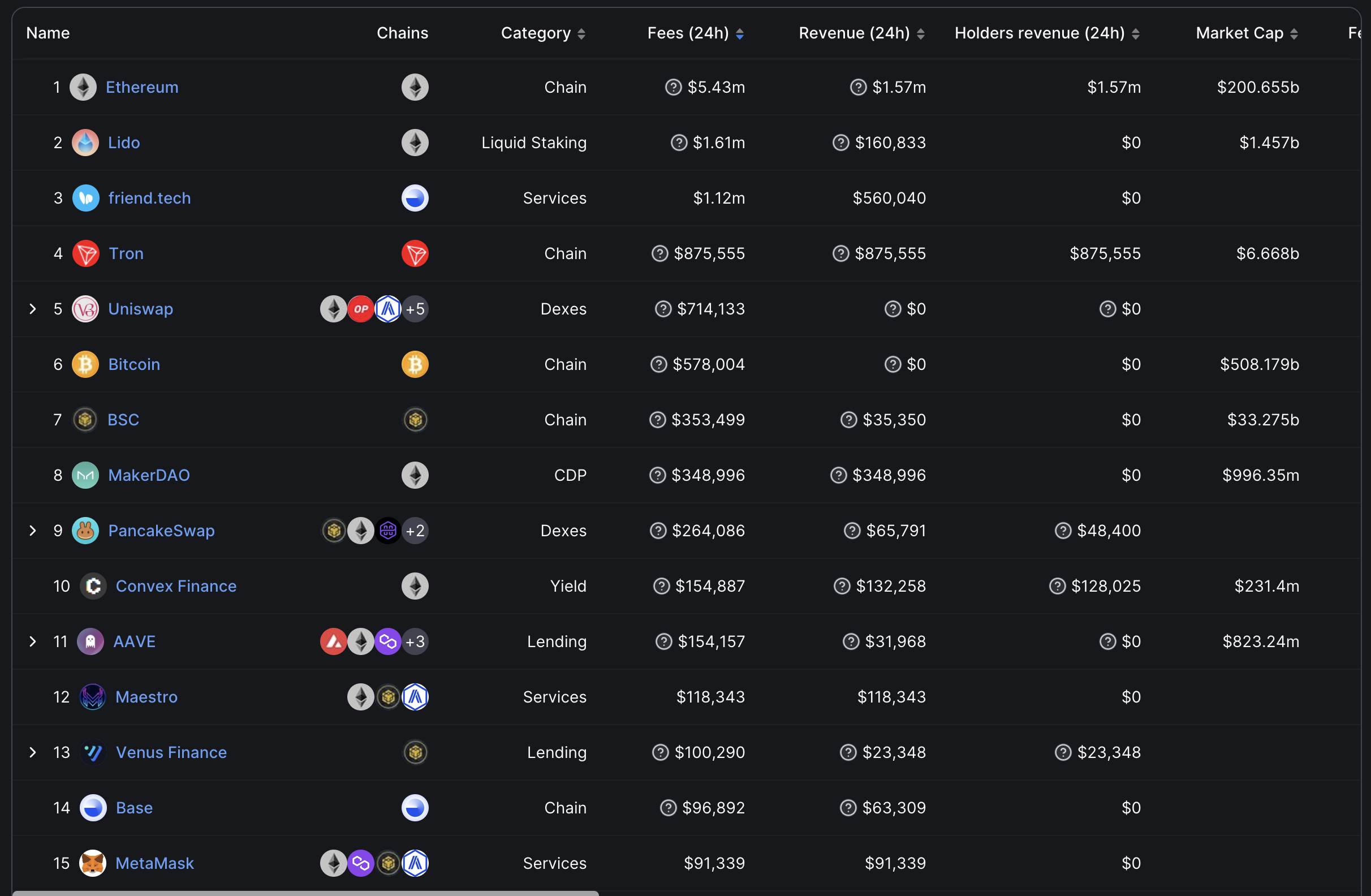 DeFiLlama DeFi dashboard
Data from Dune Analytics reveal that the number of transactions per day for BASE overtook the big Layer 2 projects like Optimism and Arbitrum a few weeks after its launch. Currently, Arbitrum's transaction per day hovers around 636,720 while BASE's sits at 646,440.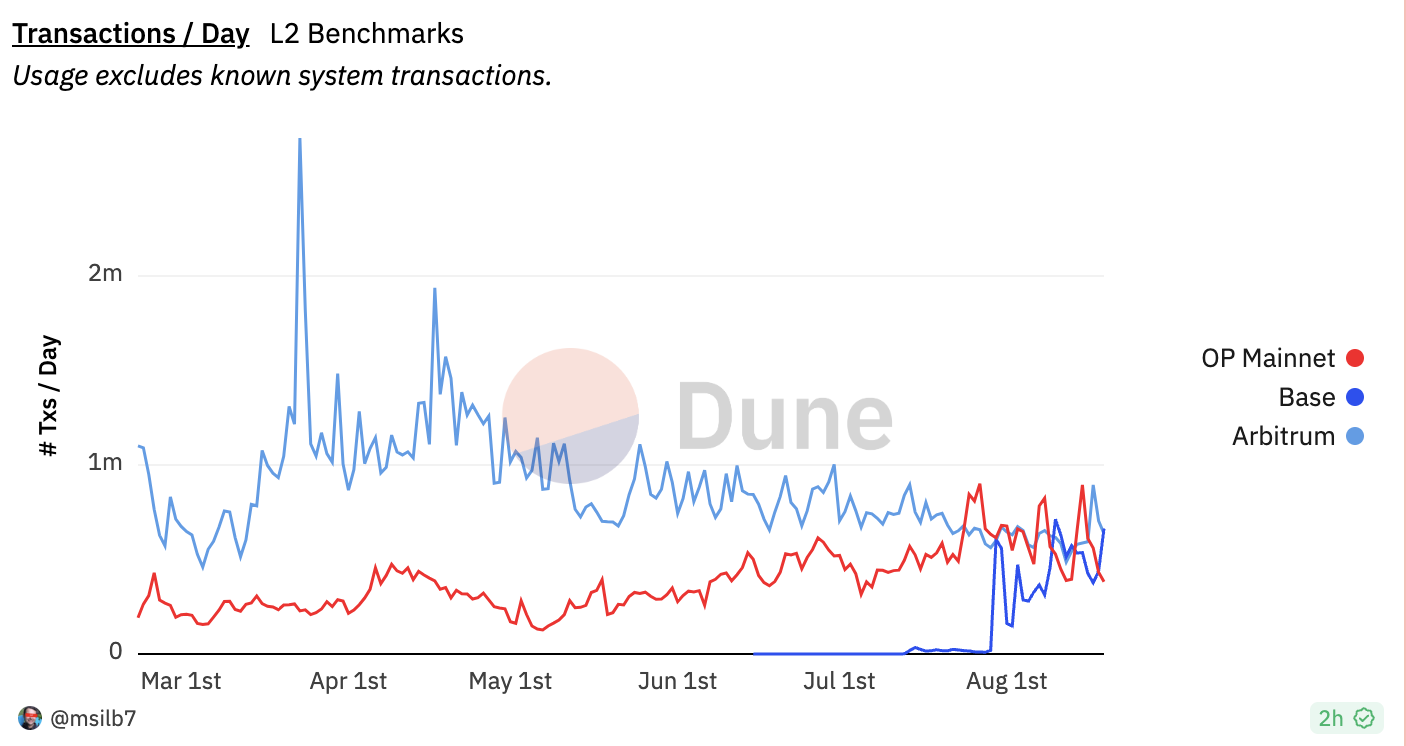 L2 transactions per day
While the hype around friend.tech might be partially driven by airdrop points and first-mover advantage, it is unsure if it will maintain the same levels as time goes by. Regardless, it is not too far-fetched to assume a copycat project is likely to spawn soon with better tech and interface and steal friend.tech's popularity and its share of the fees and revenue.
---
Like this article? Help us with some feedback by answering this survey:
---
Source