Share:
Dogecoin price yielded 9% gains overnight, as large wallet investors continued accumulating the meme coin.
The largest meme coin in the crypto ecosystem showed mild decoupling signs from the broader crypto market over the weekend.
Analysts are bullish on DOGE, predict a run up to $0.8 in a massive price rally.
Dogecoin, one of the largest meme coins in the crypto ecosystem recently decoupled from other cryptocurrencies. DOGE price yielded 9% gains for holders since April 1.
Whales continued accumulating DOGE tokens, fueling a bullish sentiment among holders.
Also read: Elon Musk supports DOGE holders after $258 billion Dogecoin lawsuit
Dogecoin decouples from crypto market, what to expect
Analysts at the crypto intelligence tracker Santiment recently commented on Dogecoin's decoupling from the crypto market. DOGE price rallied 9% overnight, driving a bullish sentiment among holders.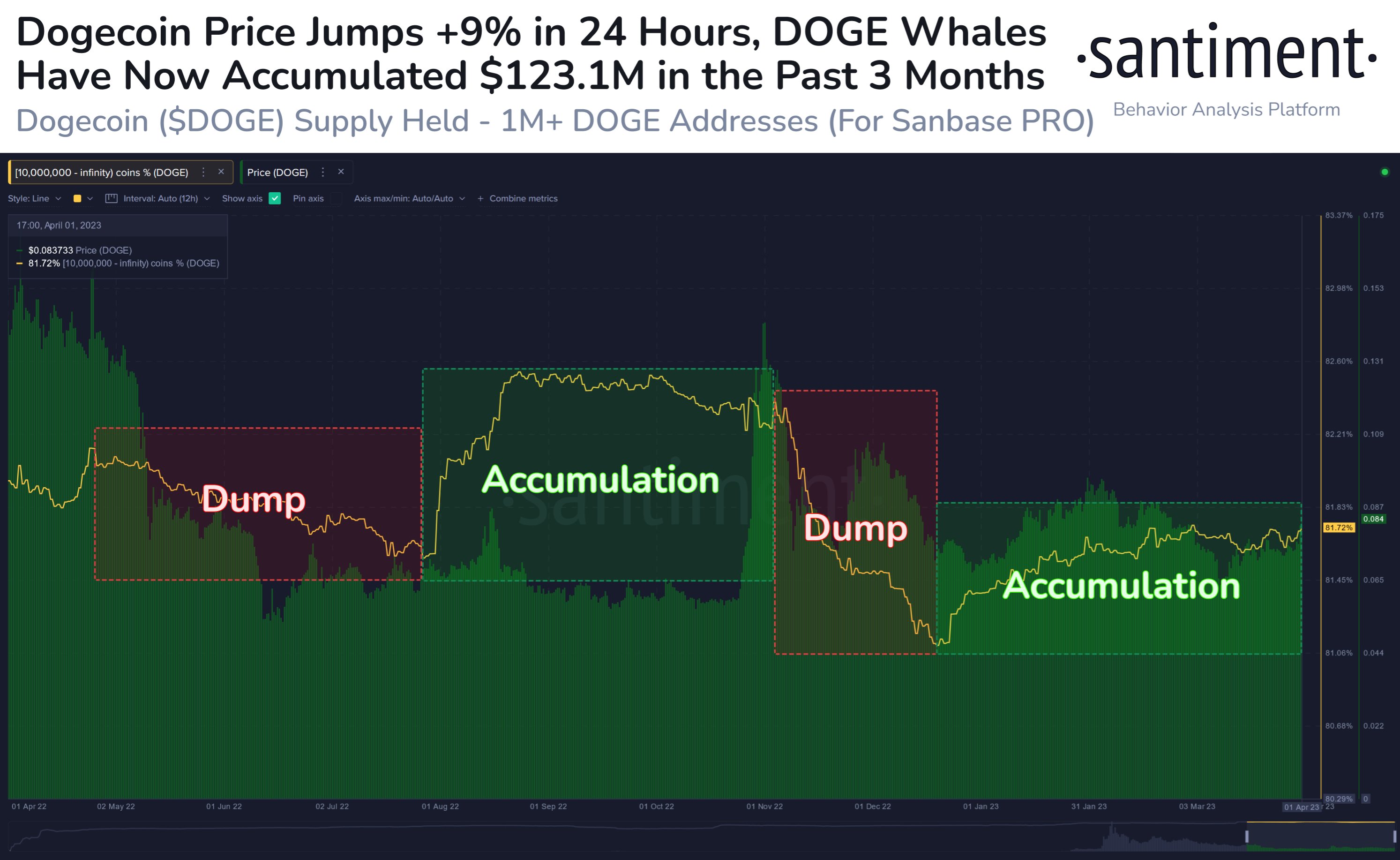 Dogecoin accumulation and recent decoupling
As seen in the chart above, experts identified a pattern of alternating "dump" and "accumulation" cycles in the Shiba-Inu-themed cryptocurrency. While DOGE is currently in the accumulation phase, it remains to be seen how long this phase lasts before whales take profits.
Throughout the accumulation phase, large wallet investors have continued their accumulation of the Shiba Inu rival. Large wallet investors added upwards of 10 million DOGE worth $123.1 million within the past three months.
What's next for Dogecoin price
Dogecoin price is currently in an accumulation phase according to analysts at Santiment. Post this accumulation phase, if DOGE price sustains its uptrend, a bullish breakout is likely. As seen in the price chart below, Dogecoin price broke out of its downtrend.
The Relative Strength Index (RSI) shows a bullish divergence. This is typically considered a bullish sign for DOGE price. DOGE price would face resistances at the Fibonacci Retracement levels at $0.21, $0.31, $0.47, $0.59, before hitting its bullish target.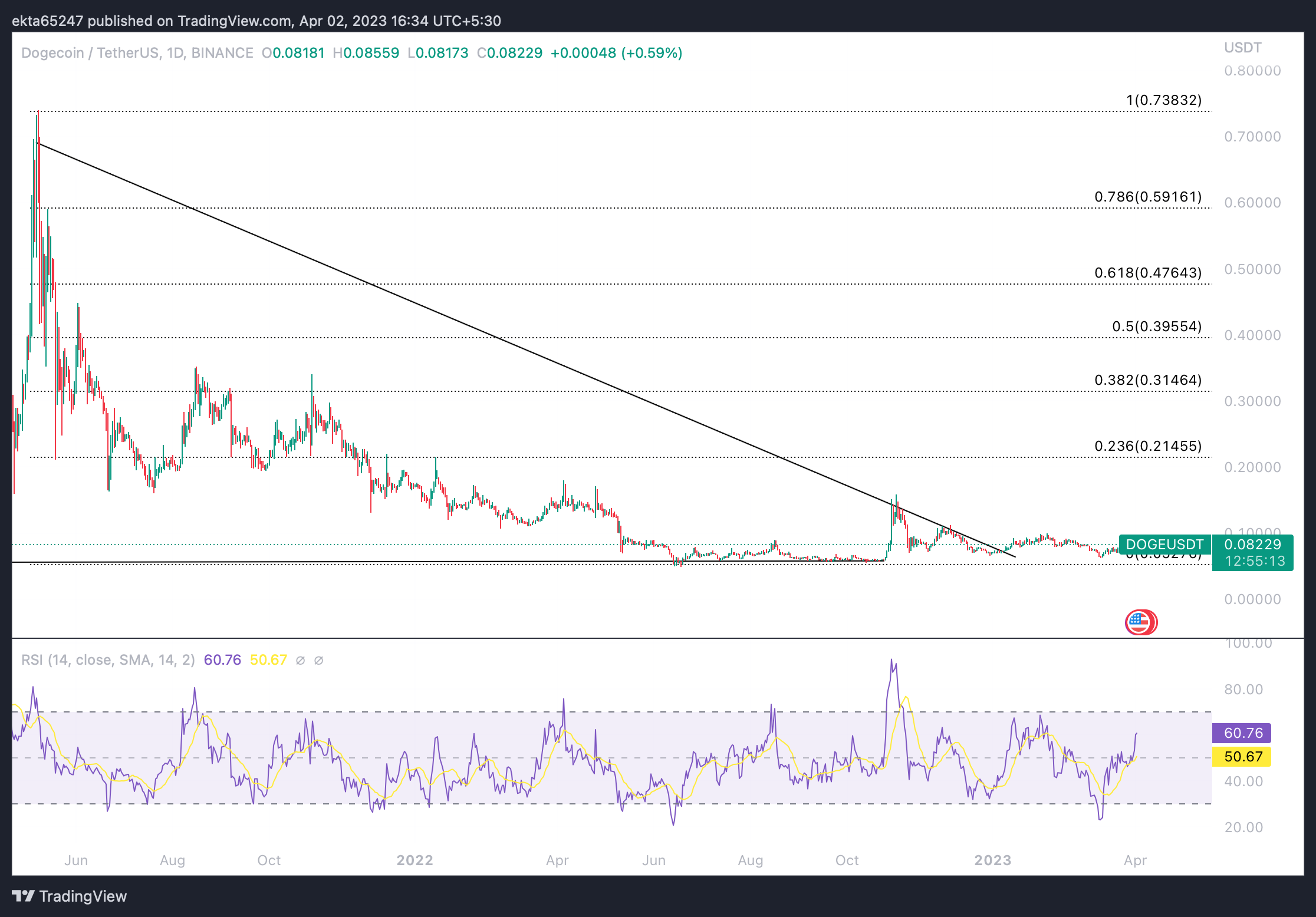 DOGE/USDT 1D price chart
It remains to be seen whether DOGE can sustain its uptrend and yield further gains for holders. Crypto analyst @WorldOfCharts1 has set a target of $0.8 for the meme coin. It remains to be seen whether Dogecoin will lead a rally in other Shiba-Inu-themed meme coins.