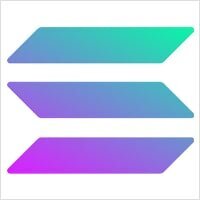 Ethereum started its resurgence in 2023, while competitor Solana kicked off the weekend with 30% overnight gains.
Solana Mobile announced the pre-order and mint of Saga Pass, a rewards program for users.
Solana Mobile's team revealed that the airdrop mechanics for the project are unique and will keep holders guessing.
Ethereum network's competitor Solana has witnessed a resurgence in its price. The team of Solana Mobile announced rewards for holders of the Saga Pass, a limited-release NFT. Solana Mobile is now accepting pre-orders for the digital collectible.
Also read: Solana blockchain activity remains high despite FTX exchange's Chapter 11 proceedings
Ethereum competitor Solana yields double-digit gains to holders overnight
Solana is one of the largest smart contract networks and a competitor for Ethereum. The network announced the launch of a web-3 focused phone Solana Mobile called "Saga", an Android phone that enables traders to trade, mint NFTs and instantly access Decentralized Applications (dApps) on the Solana Network.
The team behind Solana Mobile announced the launch of Saga Pass, a limited release digital collectible that offers a unique and rewarding experience to holders. Users who pre-ordered Saga but don't have the NFT yet were recently offered a chance to mint a version of their pass.
Let's talk Saga Pass, and what's coming up.

1. Saga Pass rewards are coming for OG holders. Imminently.
2. After, everyone that pre-ordered Saga but doesn't have one yet will have a chance to mint a version of Saga Pass.

The earlier you pre-order and mint, the better. pic.twitter.com/Yk5gvR4Rat

— Solana Mobile (@solanamobile) January 13, 2023
Solana Mobile's team revealed Saga Pass rewards for holders of the limited edition collectible. Saga Pass is designed uniquely for a superior Web3 experience. The airdrop mechanics are unique and the team described it as:
Some will keep you guessing. We'll reveal more and more of this story leading up to launch. It's going to be fun. Strap in.
Experts believe there is one Saga pass for each Saga and the phone's key utility is the "Seed Vault" that securely holds the seed phrase for users.
Saga's Seed Vault is revolutionary.

Embedded in the phone, Seed Vault keeps your seed phrase away from prying eyes — or other applications.

Let's deep dive.

1/7 pic.twitter.com/tmmbrYNvkP

— Solana Mobile (@solanamobile) January 12, 2023
SOL price continues yielding massive gains, offering 30.3% returns to holders in the 24 hour period between January 13 and 14, 2022. Experts believe the Ethereum-killer is primed for further gains in the ongoing altcoin rally.