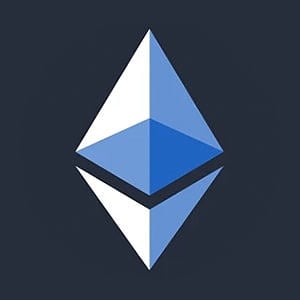 Ethereum ecosystem developers have agreed to launch the Shapella fork on the Zheijang testnet on February 7.
According to lead Ethereum developer Tim Beiko, the Sepolia testnet can be launched on Sepolia on February 9.
Majority of developers on Ethereum are in favor of enabling ETH token withdrawals as soon as possible.
Ethereum network's core development team has announced that the Shanghai and Capella forks can be launched on the Zheijang testnet on February 7. Tim Beiko, core ETH developer, announced that the two new forks, termed Shapella, will launch at Epoch 1350.
The Sepolia and Goerli testnets will follow closely after. Beiko encouraged validators to test Shapella by acquiring 33 ETH from the testnet's faucet before the fork goes live.
Also read: Bitcoin on-chain metrics show compelling signs of accumulation and continuation of BTC price rally
Ethereum core dev reveals Shapella devnet is live, testnet will go live next week
Ethereum network's core developer Tim Beiko told his 99,100 followers on Twitter that core developers wrapped another call on February 2. The developers covered the steps to Shanghai and Capella (Shapella) testnets and the team is resolving configuration issues that came up during launch.
The Shapella fork is planned for February 7, 3 PM UTC. Beiko urged developers to run a validator on the Zheijang testnet, collect 33 ETH via the faucet, start a validator and be ready for Shapella on Tuesday.
The Ethereum core developer argues that if the Zheijang fork goes well, the network would be ready to move to public testnets, Sepolia and Goerli. Testnets are key to the Ethereum ecosystem as they allow developers to discover transaction problems without risking real funds before a blockchain's mainnet upgrade.
Developers are prepared to unlock 16 million ETH despite concerns
While most ETH ecosystem developers agree that the Shanghai upgrade is on tract, a minority of developers have expressed concern that the majority of them are bowing to public pressure, at the expense of Ethereum's future.
Several developers downvoted a recent technical proposal to make withdrawals compatible with a specific encoding method. Devs chose to abide by a method that might result in imminent deprecation in the asset.
Micah Zoltu, an ETH developer voiced his concern,
It feels like we're not thinking about the long-term health of Ethereum. We're thinking, how do we do what the public wants, today?
ETH developers believe that a low risk proposition and a relatively low-glitch product with a deprecated encoding scheme is better than a delayed product with 16 million ETH tokens staked on the Beacon chain contract.
This means the forks and testnets will occur at the stipulated time, as the ecosystem prepares for a massive ETH unlock. To know more about ETH token unlock, check this out.