Share:
Ethereum holders' risk appetite is declining alongside a shift in behavior of large wallet investors.
Analysts identified divergences in the crypto market that have resulted in a temporary pause in the altcoin's growth.
Ethereum price could form lower highs against Bitcoin, wiping out its recent gains in a correction, according to experts.
On-chain analysts at crypto intelligence tracker Santiment believe Ethereum holders have lost their risk appetite for the asset, based on divergences in the market. Experts have predicted a correction in Ethereum, against Bitcoin.
Also read: Ethereum and altcoins gear up for alt season with this move in Bitcoin dominance
How market participants are losing their risk appetite for Ethereum
On-chain analysts at Santiment identified divergences in the crypto market that may have resulted in a temporary halt in Ethereum's growth. Post the successful completion of Ethereum's Shapella upgrade, the altcoin rallied to the $2,100 level before its recent pullback.
Experts argue that market participants' risk appetite is relatively low, and traders' expect a drop in Ethereum price. Analysts conclude this based on the behavior of large wallet investors.
One of the key divergences noted by experts is between the trade volume and price of Ethereum, as seen in the chart below: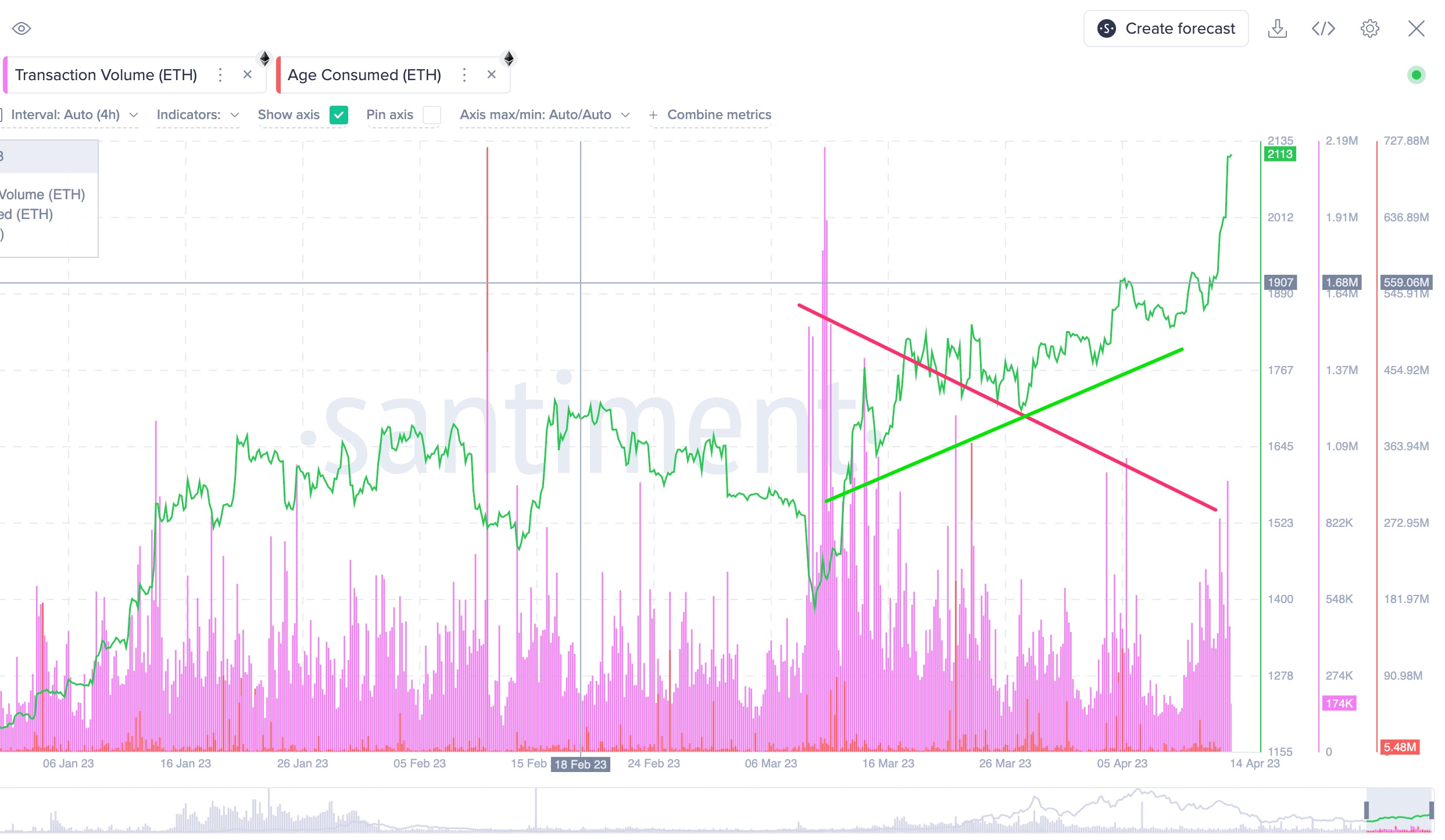 Transaction volume v. age consumed
These divergences are indicative of declining risk appetite among traders.
What to expect from Ethereum price
Ethereum price experienced a pullback after climbing past resistance at $2,100. CrymeaCOIN, an expert analyst and trader assumes that Ethereum price will continue forming lower highs.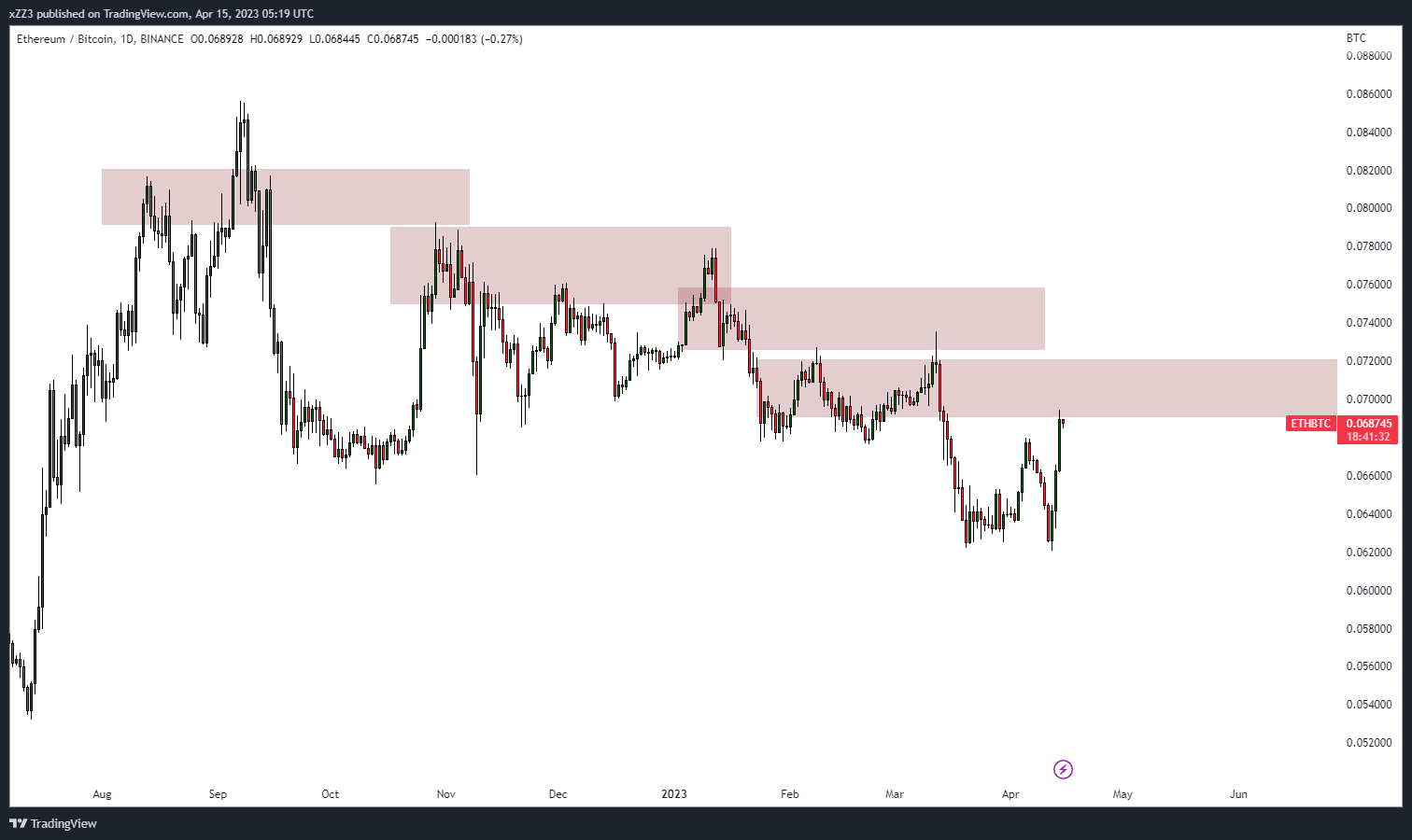 ETH/BTC 1D price chart
Commenting on the ETH/BTC price chart, the analyst considers it an ideal spot for redistribution. A climb above the previous lower high at 0.072 could invalidate the bearish thesis for the altcoin.