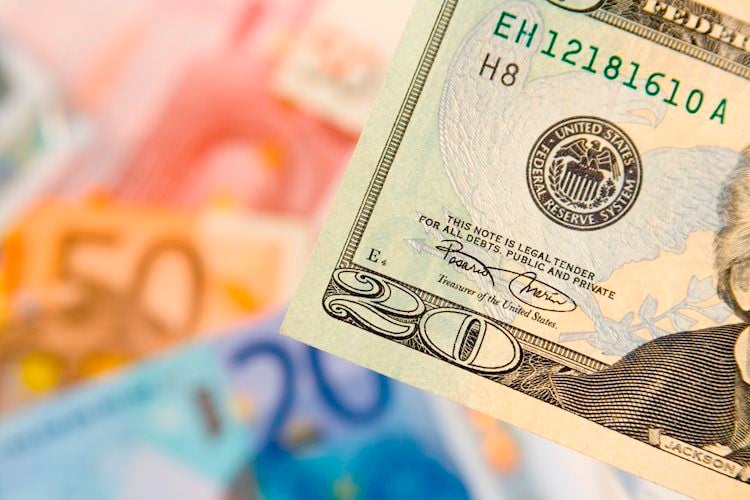 Share:
EUR/USD reached a two-week high at 1.0700 and finished the week with minimal gains.
Sentiment shifted sour on a default by the Silicon Valley Bank in the US, at the risk of spillover in the sector.
US jobs data was mixed but flashed signs of cooling down.
Germany's inflation was unchanged and warranted further tightening by the ECB.
The EUR/USD rose 0.45% late in the New York session in a volatile trading day, with Wall Street set to register substantial losses blamed on a US bank collapse. That overshadowed an awaited US jobs report, scrutinized by investors as the US Federal Reserve (Fed) noted that it would increase rates faster. At the time of writing, the EUR/USD exchanges hand at 1.0639.
Risk aversion failed to bolster the USD amidst a potential bank crisis in the US
The US cash equity markets are about to finish the week on the back foot. US regulators seized the Silicon Valley Bank (SVB) after the institution failed to raise capital to meet its requirements. That sent shockwaves across different asset segments as worries for a spillover increased.
Aside from this, the US Department of Labor revealed the February Nonfarm Payrolls report. Figures exceeded forecasts of 205,000 and came at 311,000. Even though the headline made a case for a stronger US Dollar (USD), delving into the details, the Unemployment Rate edged to 3.6% vs. 3.4% estimates, a sign that the labor market is cooling. Average Hourly Earnings increased by 4.6% YoY, below 4.7% estimates.
In the Eurozone (EU) front, Germany reported inflationary data at 8.7% YoY, unchanged from the previous month. The Harmonised Index of Consumer Prices (HICP) rose 9.3% YoY, cementing the case for further tightening by the European Central Bank (ECB).
EUR/USD Technical Levels