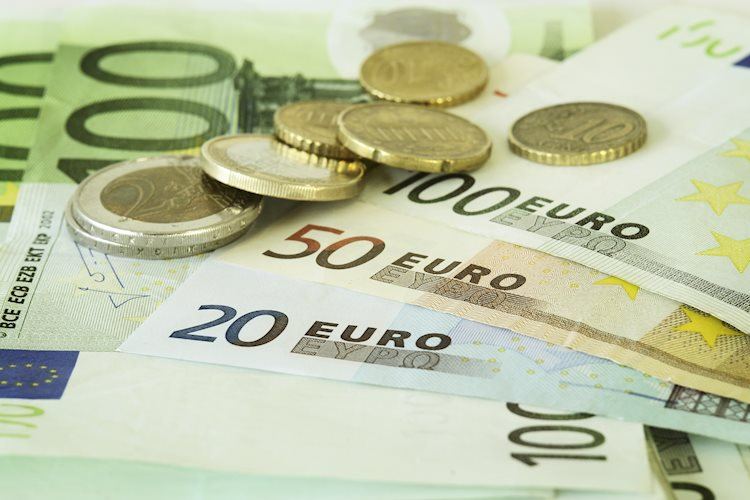 Share:
EUR/USD buoyed by hawkish ECB commentary bounces off 200-day EMA as Fed June rate hike expectations fade.
The US trade deficit widens significantly to $-74.6B, driven by a decline in exports and a rise in imports.
Rate hikes by BoC and RBA influence US Treasury bond yields, signaling global central bank response to persistent inflation.
EUR/USD bounces off the 200-day Exponential Moving Average (EMA) and climbs above the 1.0700 handle due to European Central Bank (ECB) official hawkish commentaries boosting the Euro (EUR). Meanwhile, the US Dollar (USD) dives as expectations for Fed's June rate hike fade. The EUR/USD is trading at around 1.070, a gain of 0.12%.
Euro strengthens against falling USD as G10 central banks scramble amid sticky inflation
Sentiment deteriorated after a brief jump in equities. A sudden slump of the CBOE Volatility Index (VIX), known as the fear index, to 2020 lows shifted investors' mood, which appeared to book profits, though it remained away from the US Dollar. Before Wall Street opened, the US Bureau of Economic Analysis (BEA) revealed the US deficit widened, as shown by the Balance of Trade to $-74.6B in April of 2023, vs. March $-60.B. Exports declined compared to April, came at $249B vs., $258.2B, while imports rose by $323B above March's $318.8B.
Lately, US Treasury bond yields, notably the 10-year benchmark note rate, climbed more than ten bps, up to 3.766%, after the Bank of Canada (BoC) lifted rates, following subsequent meetings holding rates unchanged. Therefore, the BoC added its name to the list, led by the Reserve Bank of Australia (RBA), of G10 central banks pausing rates, though had to scramble and increase them, as inflation probes to be stickier than estimated.
In the meantime, hawkish comments by ECB Klas Knot underpin the EUR/USD back above the 1.0700 figure. He noted that the ECB must lift rates in June and July and would become data-dependent. Knot added that peak interest rates "must be maintained for a long time to keep inflation in check."
Earlier, Governing Council member Isabel Schnabel commented aggressive tightening takes longer than usual to impact the economy, said in an interview published by the ECB.
Datawise, Industrial Production in Germany improved compared to March's plunge of -3.4%, coming at 0.3% MoM, below estimates of 0.6%. At the same time, France achieved a wider deficit than estimates of €-7.7B, coming at €-9.7B, greater than March €-8.39B, while Italy revealed an improvement in Retail Sales.
EUR/USD Technical Levels