Share:
EUR/USD bears are looking for a free lunch and low-hanging fruit.
EUR/USD is moving into a key area on the hourly charts.
EUR/USD was down in late New York trade but overall little changed after failing to the breakout of last week's highs again although hitting 1.12750, the highest since Feb. 2022. Meanwhile, the US Dollar rose from a 15-month low against a basket of currencies on Tuesday after core Retail Sales saw strong gains in June. Core sales showed resilience and increased 0.6% in June. Data for May was also revised slightly up to show core retail sales increasing 0.3% instead of the previously reported 0.2%.
EUR/USD daily chart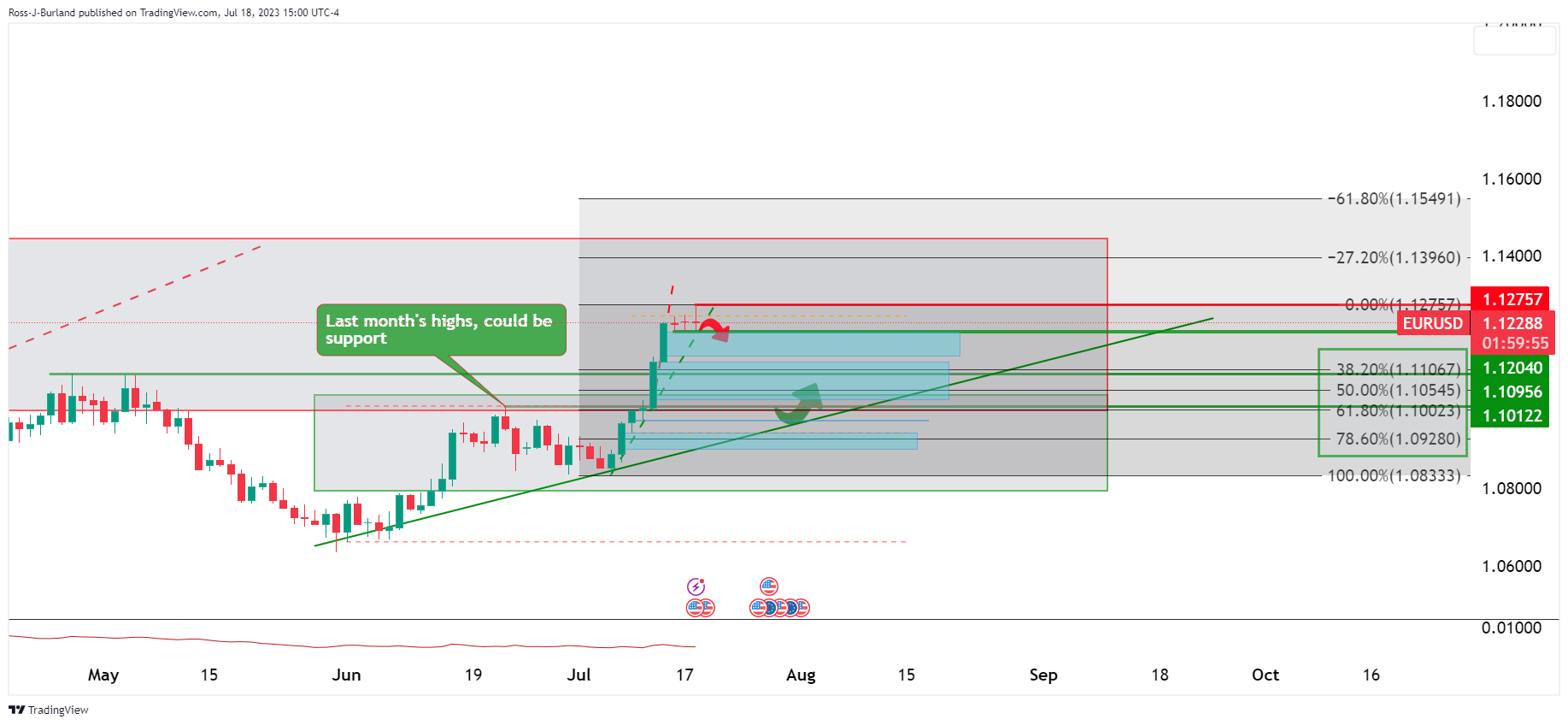 EUR/USD is capped, so far, at the highs of the recent bullish rally as per the daily chart above. The lower timeframes are showing that the price is below last week's lows following a failed breakout:
EUR/USD H1 chart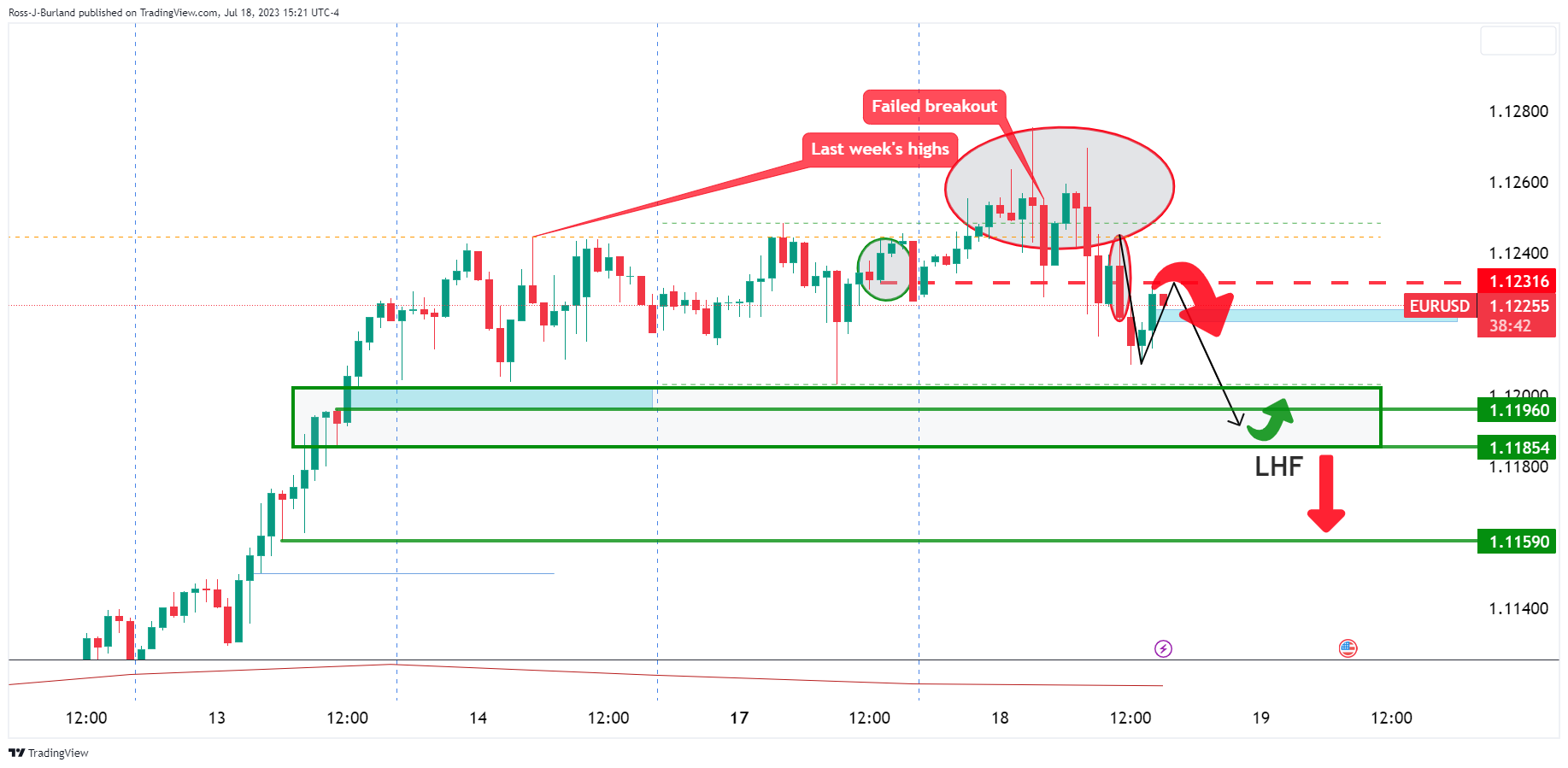 The bears will be looking for the low-hanging fruit, LHF, but there is support to get through first: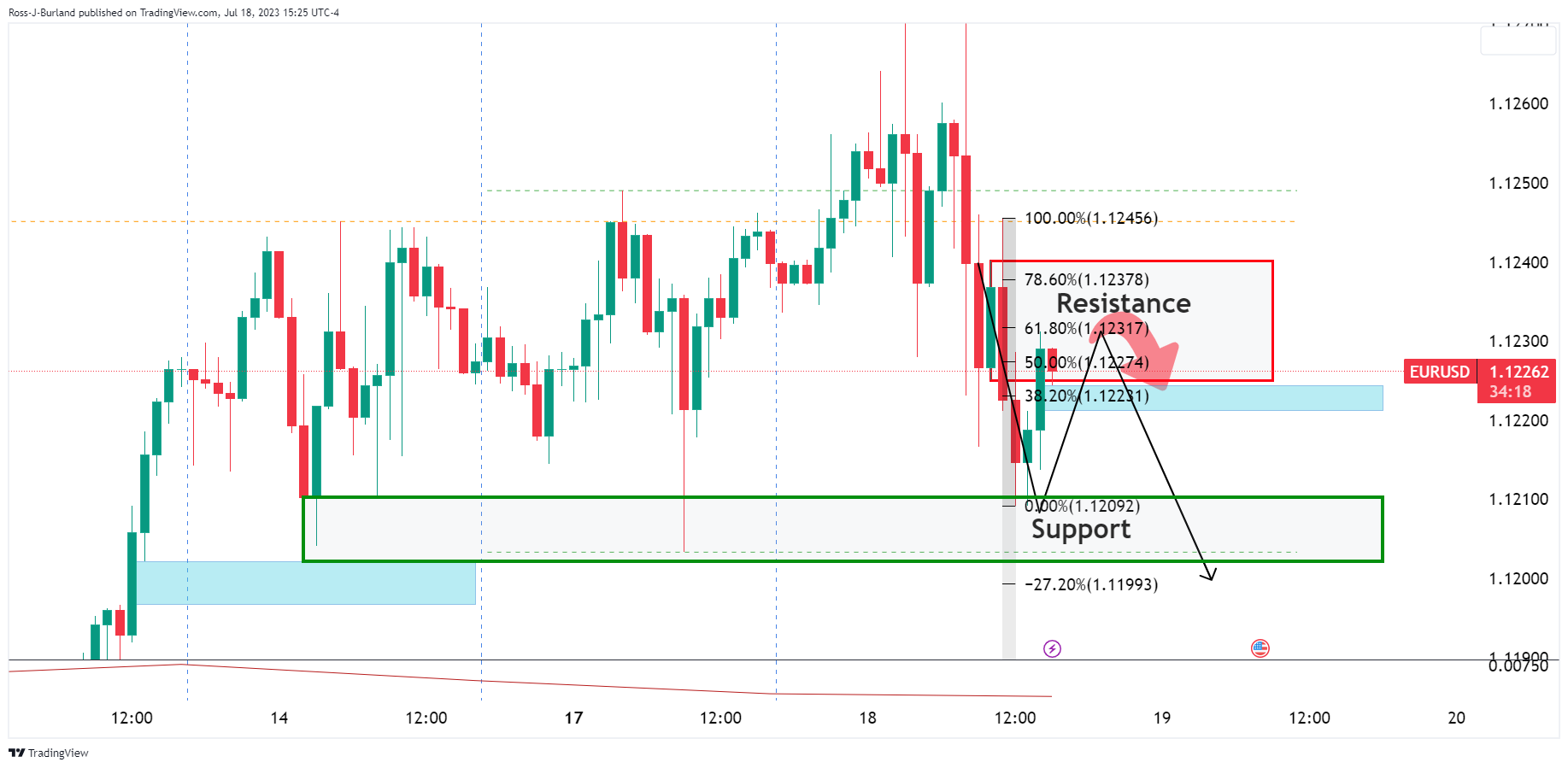 The pair came close to the 61.8% Fibonacci in a deep enough correction that might entice the bears for a move into support.