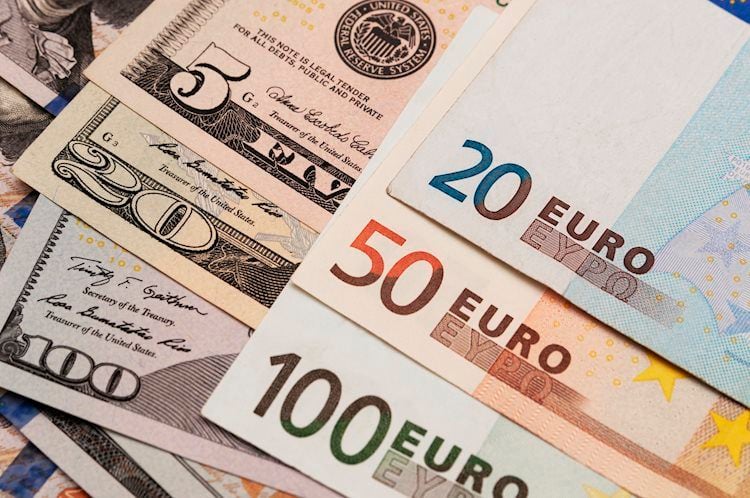 Analysts at JP Morgan (JPM) expect EUR/USD pair to average 0.9500 during the first half (H1) of the next year (2023) while also citing possibilities of a test towards 0.9000 (assuming no de-escalation in geopolitics).
The investment bank also mentioned in its latest report that its economists expect the US Federal Reserve (Fed) and the European Central Bank (ECB) to pause in the first quarter of 2023 (1Q23) at 5% and 2.5% for the rest of 2023.
The same will leave the policy rate differential just 50 basis points (bps) shy of its 15-year low.
"The outlook envisions a mild recession in the US at the end of 2023, which should hamper recovery in the Eurozone (EU is expected to grow by 0.2% vs. US of 0.4% next year," said JPM in the report.
JP Morgan also mentioned that a Fed pause is not a sufficient condition for a rebound in the EUR/USD while adding, "Trading strategy is tactical, with risks being an ongoing improvement in regional growth momentum or a potential ceasefire."
Also read: EUR/USD renews weekly top above 1.0400 as Fed's pivot is in the air, ECB Accounts eyed