Share:
Fantom price observed a relatively quicker recovery in comparison to other altcoins trading at $0.27.
FTM investors are facing a demand wall at $0.43 breaching, which would turn 1.08 billion FTM profitable again.
This would reinvigorate investors' interest, the lack of which has driven away nearly 9k investors away in the last week.
Fantom price has been painting green on the charts for the last couple of days and is currently ahead of most of the cryptocurrencies in the market in terms of recovery. Even then, FTM holders are maintaining a heavily bearish outlook to the point where they have decided to exit the market.
Fantom price rise could bring back investors
Fantom price trading at $0.27 is currently up by 15% from a five-month low of $0.23, marking a relatively quicker recovery in comparison to most of the other digital assets. But even though FTM is performing well in these bearish conditions, the investors are not patient enough to see through.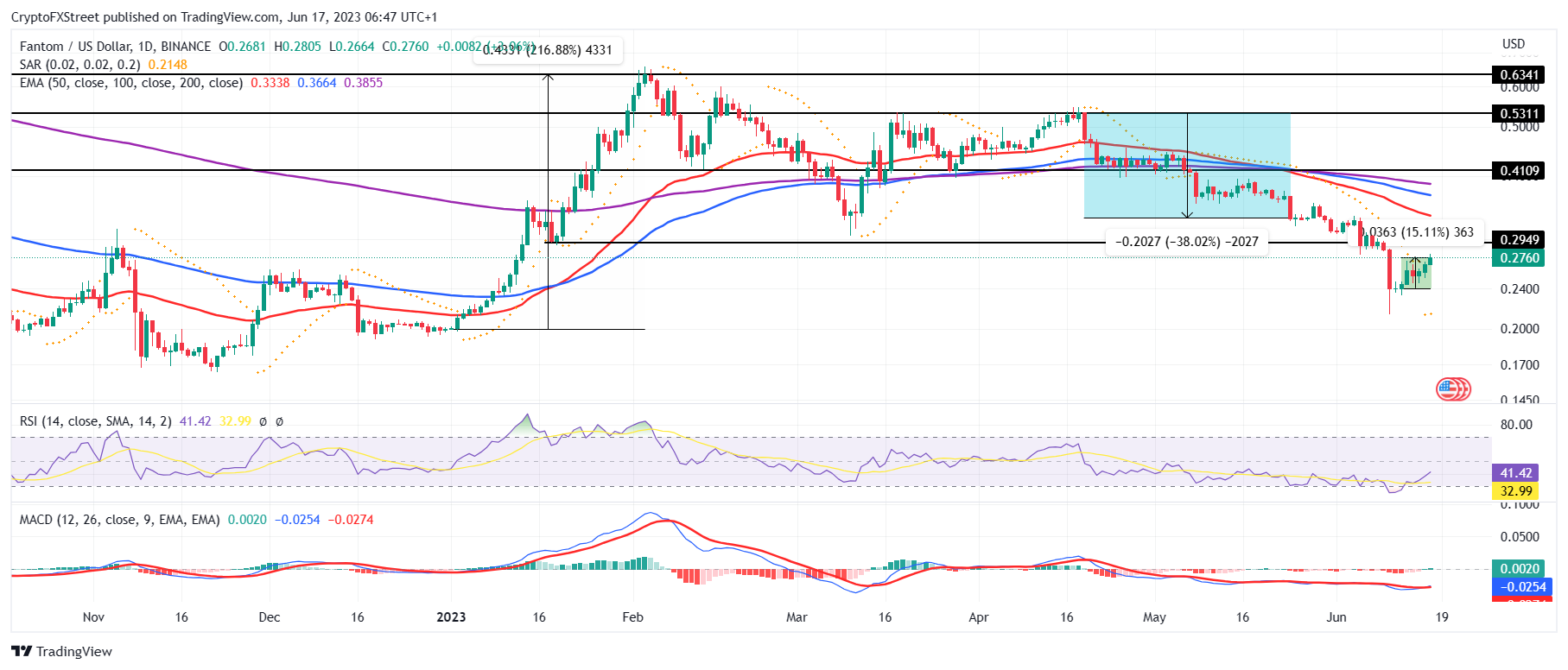 FTM/USD 1-day chart
Over the last couple of days, about 9k investors have exited the market resulting in the total addresses holding FTM declining by almost 9% from 105k to 96k at the moment. These FTM holders potentially reacted to the recent crash since their target inched farther from reality.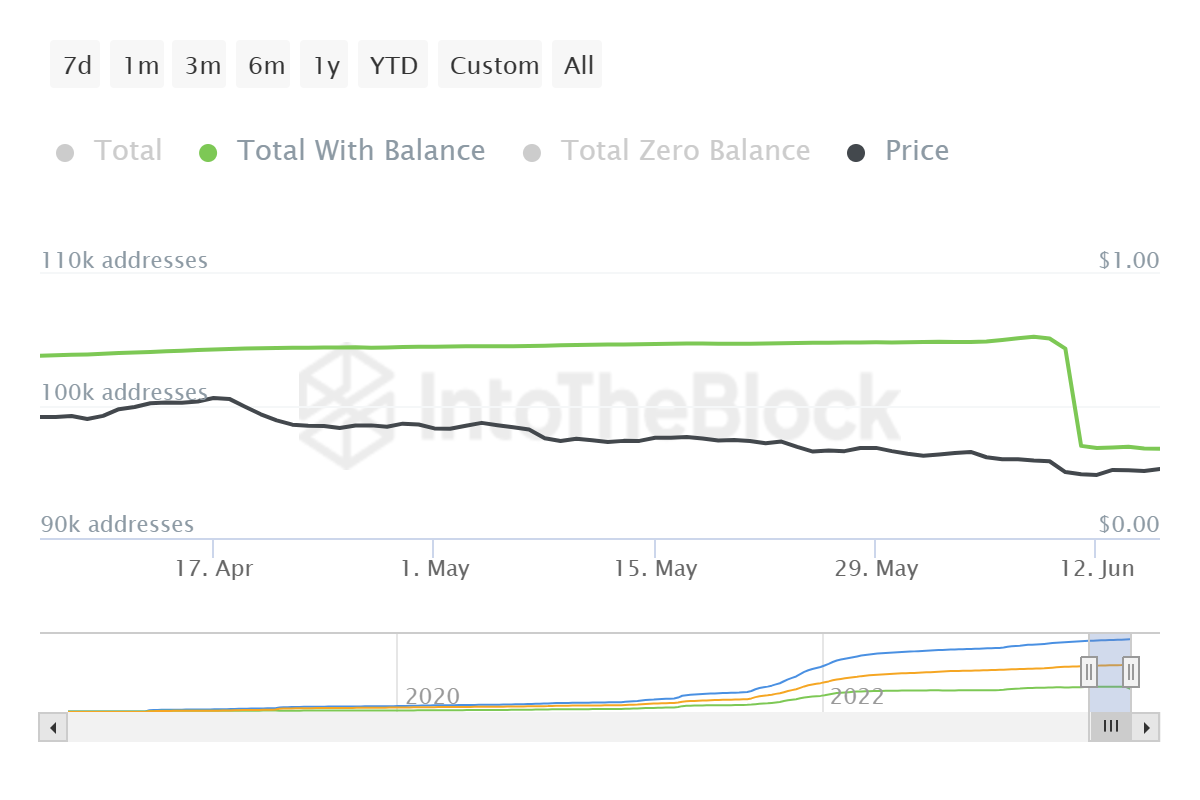 Fantom total addresses
Most of the investors are pining for Fantom price to climb back to $0.43, which is the average price at which about 1.08 billion FTM was purchased by 10k addresses. This $291 million worth of supply would turn profitable if the altcoin rises by more than 50% on the charts, which is, for now, far from happening.
Although another demand wall stands at $0.32 breaching, which would turn 425 million FTM worth $114 million profitable once again. In order to achieve this, Fantom price only needs to undo the June crash, which it is close to doing so anyways.

Fantom GIOM
A breach of $0.32 would bring back the investor's interest and reinstate confidence in them which could be enough to trigger the return of the 9k addresses. It would also drive the price higher, eventually pushing the altcoin to $0.43.