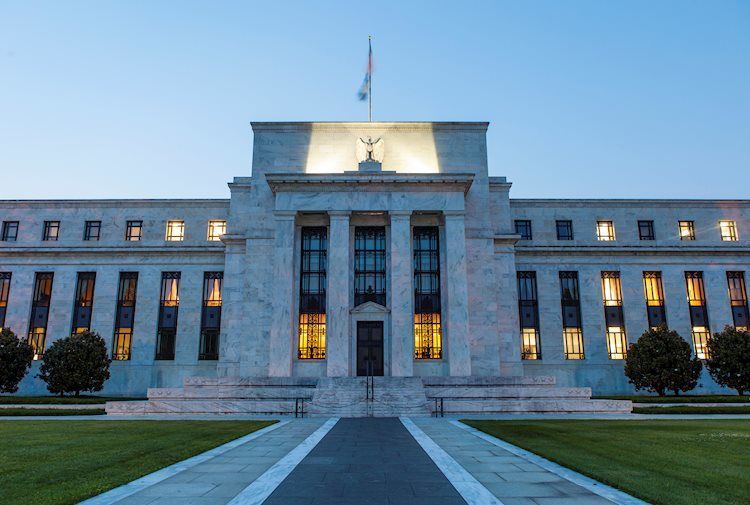 Share:
Federal Reserve Bank of New York President John Williams has crossed the wires with a hawkish tone. He said on Tuesday that inflation remains too high and central bank action aimed at cooling price pressures will exact some unavoidable pain on the economy.
Reuters reported as follows:
Over the last year the Fed "has taken strong actions to bring inflation down," Williams said in a speech prepared for delivery before a bankers' group in New York. But, "although we have seen some moderation in recent months, the inflation rate remains far too high at 5%," and underlying rates of inflation are also too high, he said.
"We must restore balance to the economy and bring inflation down to 2% on a sustained basis," Williams said, "Our work is not yet done," he said, adding "we will we stay the course until our job is done."
"Williams did not offer any firm guidance about the rate actions ahead of the Fed but he said the path the central bank must pursue "will likely entail a period of subdued growth and some softening of labor market conditions."
"Williams said in his remarks that he believes core price pressures as measured by the core personal consumption expenditures price index could fall to 3% this year and to 2% over the next few years. "
"Williams also said in his remarks that growth will likely come in at a tepid 1% this year. What is currently a 3.4% jobless rate will likely rise to between 4% and 4.5%, he said. He added the job market is currently "extremely tight" and wage gains are elevated."
US Dollar update
The US Dollar index traded around 103.00 on Tuesday but posied higher due to the hotter-than-expected US inflation dashing hopes that the Federal Reserve will soon end its tightening campaign.
The annual inflation rate in the US, as measured by the Consumer Price Index, slowed only slightly to 6.4% in January from 6.5% in December, less than market forecasts of 6.2%, suggesting that getting inflation under control will take more time than expected.