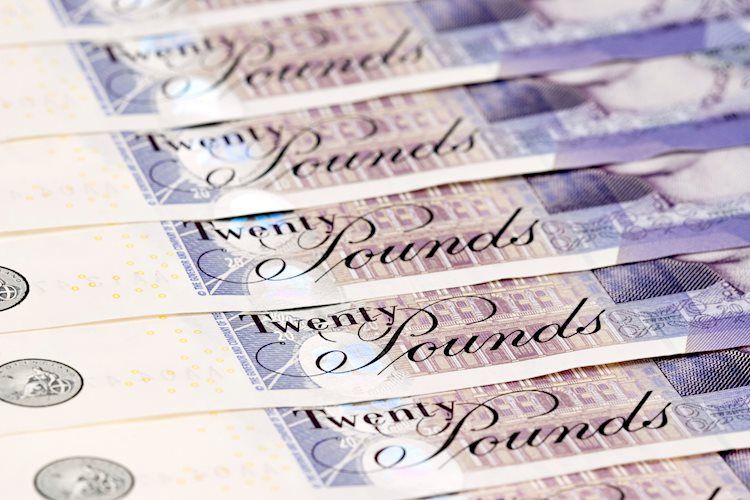 Share:
GBP/USD tanks over 100 pips, reaching around 1.2080s, as the US Dollar Index advances to a 10-month high, and US bond yields rise.
UK manufacturing activity continues its contractionary trend, and declining house prices add to the economic gloom, pressuring the Sterling.
With GBP/USD losses extending, a breach below the 1.2000 figure could open the door for a further slide towards the 1.1800 level.
The British Pound (GBP) tanks more than 100 pips versus the US Dollar (USD), after hitting a daily high of 1.2219. Nevertheless, offers at around 1.2200 sent the GBP/USD plummeting to a new eight-month low at around the 1.2080s area.
British Pound experiences a sharp decline against the US Dollar, hitting a new eight-month low, as robust US economic data and a soaring Dollar Index weigh on the pair
Sentiment slightly improved towards Wall Street's close, though it failed to halt the Pound Sterling slide. The US Dollar Index, a gauge of the buck's value vs. a basket of six currencies, advances to 107.00 up almost 0.80%, and hits a 10-month high. Consequently, US bond yields advanced.
Over the weekend, news in the United States (US) improved market sentiment as the US Congress passed a bill to fund the government, avoiding a shutdown. However, investors bracing for high interest rates, triggered a risk-off impulse in early trading in New York.
US economic data witnessed the ISM Manufacturing PMI in September, jumped from 47.9 to 49.8, at contractionary territory for the tenth straight month. Meanwhile, the Federal Reserve's Vice Chair for Supervision Michael Barr echoed comments from Governor Bowmann that rates need to remain higher, but the latter opted for supporting another hike.
On the UK front, data revealed that manufacturing activity continued to slow sharply in September, though improved from 43.0 to 44.3 but remained in contractionary territory. Earlier, house prices in the UK were 5.3% lower than a year earlier.
Given the backdrop, the GBP/USD extended its losses, and investors eye the 1.2000 figure. A drop beneath that level, and the 1.1800 figure is on the cards.
GBP/USD Price Analysis: Technical outlook
The daily chart remains downward biased, as sellers eye the 1.2010 March 15 daily low, which could pave the way for further losses once cleared. A breach of that level, the GBP/USD would drift towards the next cycle low at 1.1802, the March 8 low. Conversely, if the major reclaims 1.2100. that could open the door for a pullback toward 1.2200 before the downtrend continues.