GBP/USD bulls riding the whitewash of the Fed's dovish tilt and eye a break into the 1.24s.
Resistance could be tough ahead and the bulls are not out of the woods yet.
GBP/USD rallied overnight on US Dollar weakness following the Federal Reserve event. The pair burst through 1.2350 resistance. GBP/USD now depends on the Bank of England and US jobs data on Friday. The following illustrates the technical structure of the price on the hourly time frame.
GBP/USD H1 chart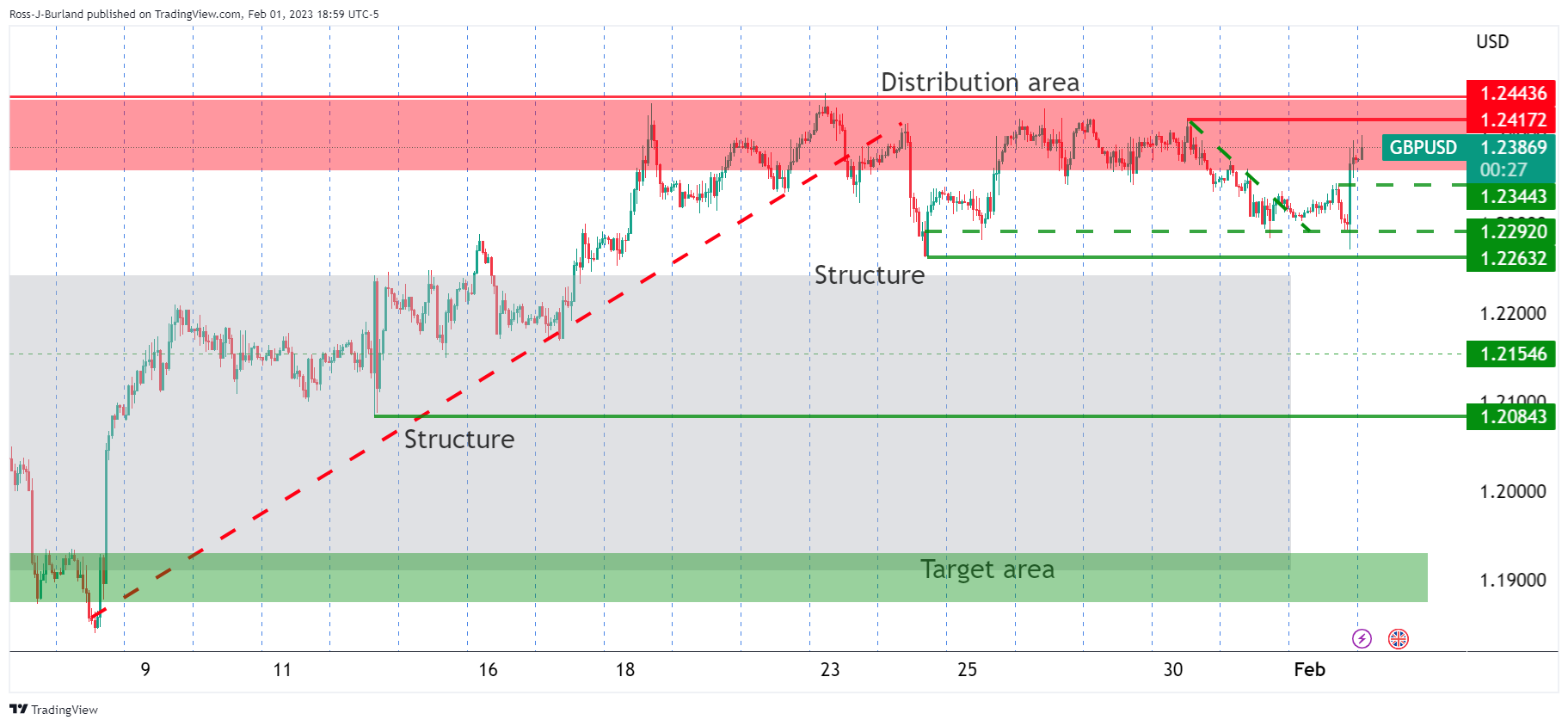 GBP/USD remains in a distribution area and bearish while below 1.2420 and 1.2450 longer term structure to the upside. For now, the bulls are rising the whitewash of the Federal Reserve dump on the US dollar, but only time will tell if the sentiment can stay dovish depending on data. This brings this week's Nonfarm Payrolls into view as the next catalyst. a break of structure to the downside, such as back below 1.2350 and then 1.2250 will likely see the bears =pounce for a run to 1.2080 in the forthcoming days ahead.