Share:
GBP/USD bulls are taking back control on a break of structure.
The rally has taken out the bearish trendline resistance.
Sterling rose against a weaker dollar on Tuesday as British inflation remains in focus. This has forced the price higher and placed the bulls back in control as the following analysis will illustrate
GBP/USD H1 charts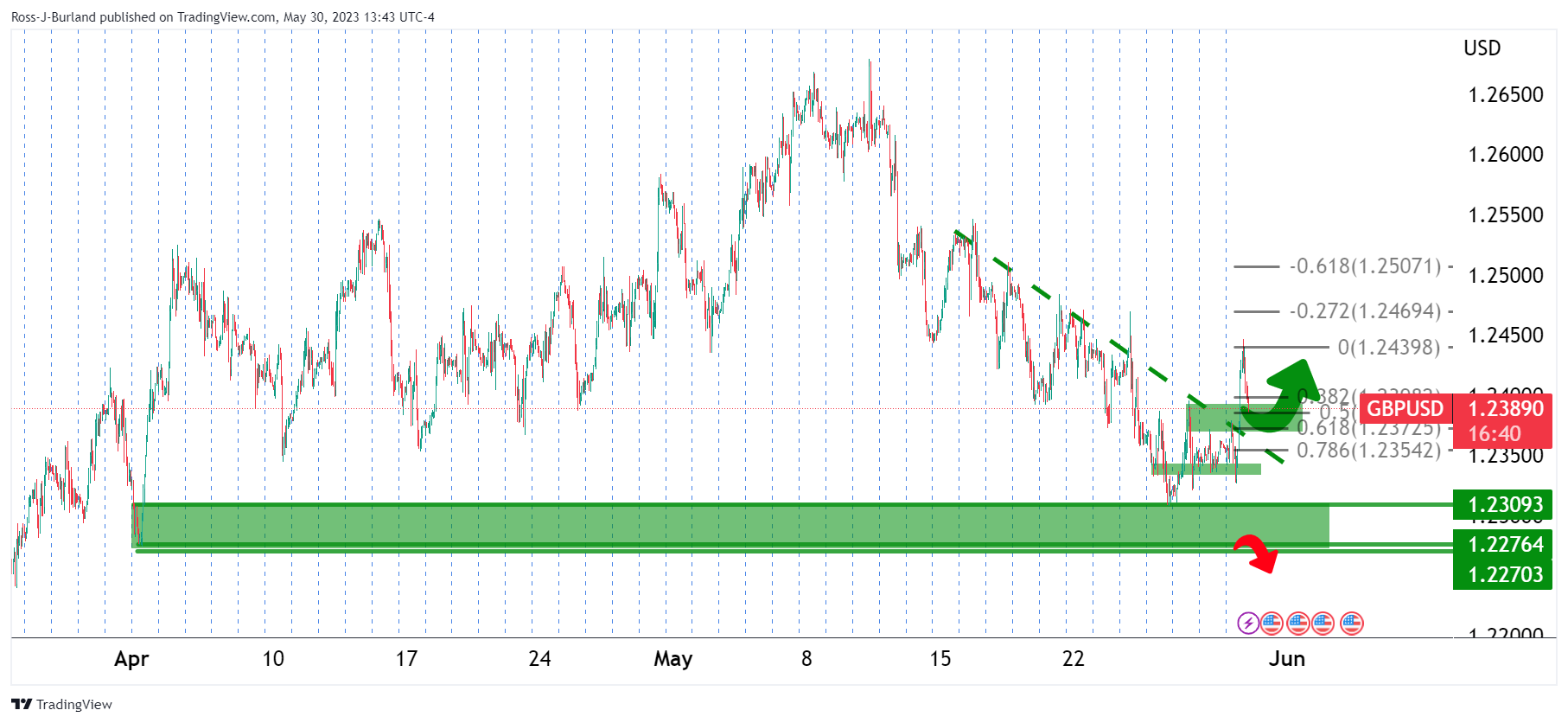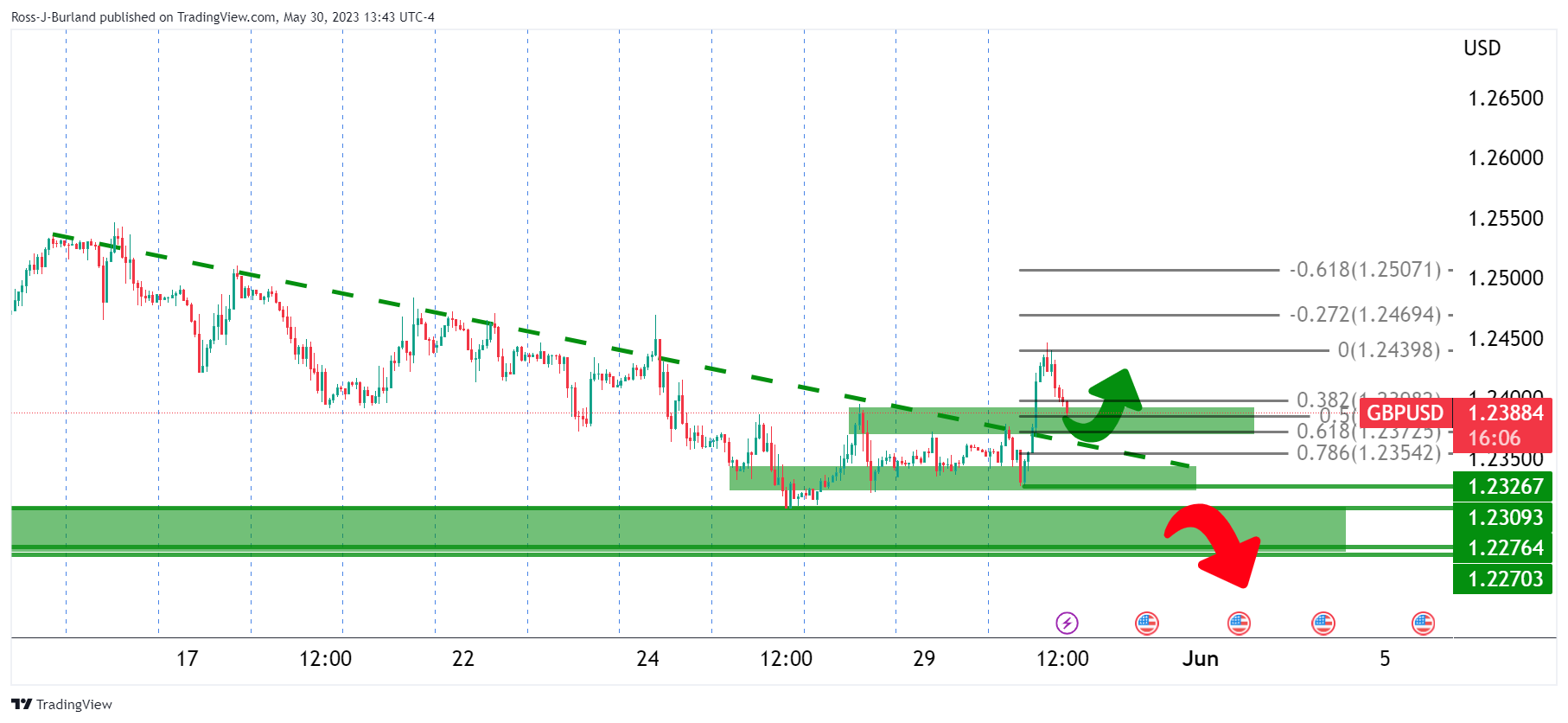 The price has broken to the backside of the old bearish trendline resistance. This is a bullish development. The bulls could be encouraged to buy in again by the deep correction of the bullish impulse.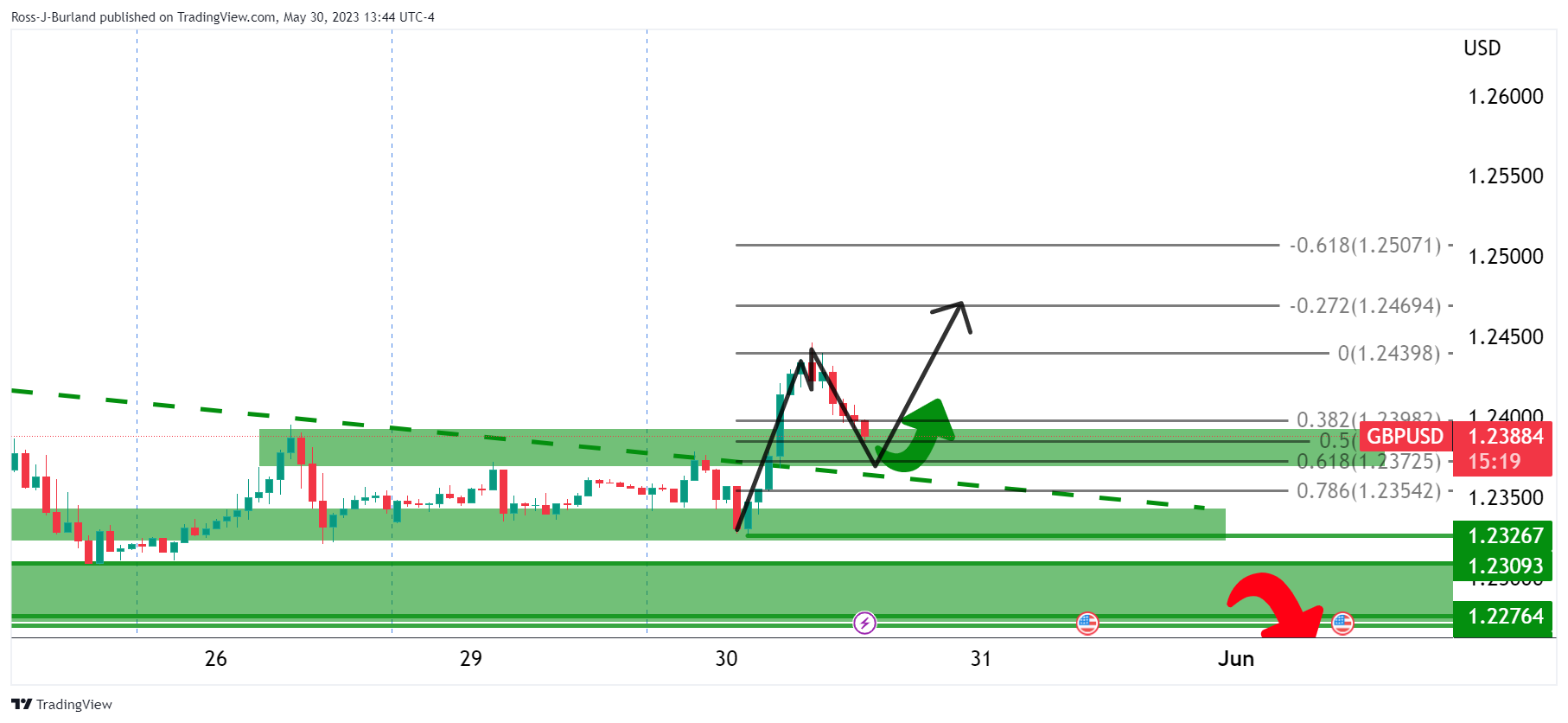 The price has made an M-formation and would be expected to run back toward the neckline of the pattern. A bullish continuation could occur on a break of the neckline.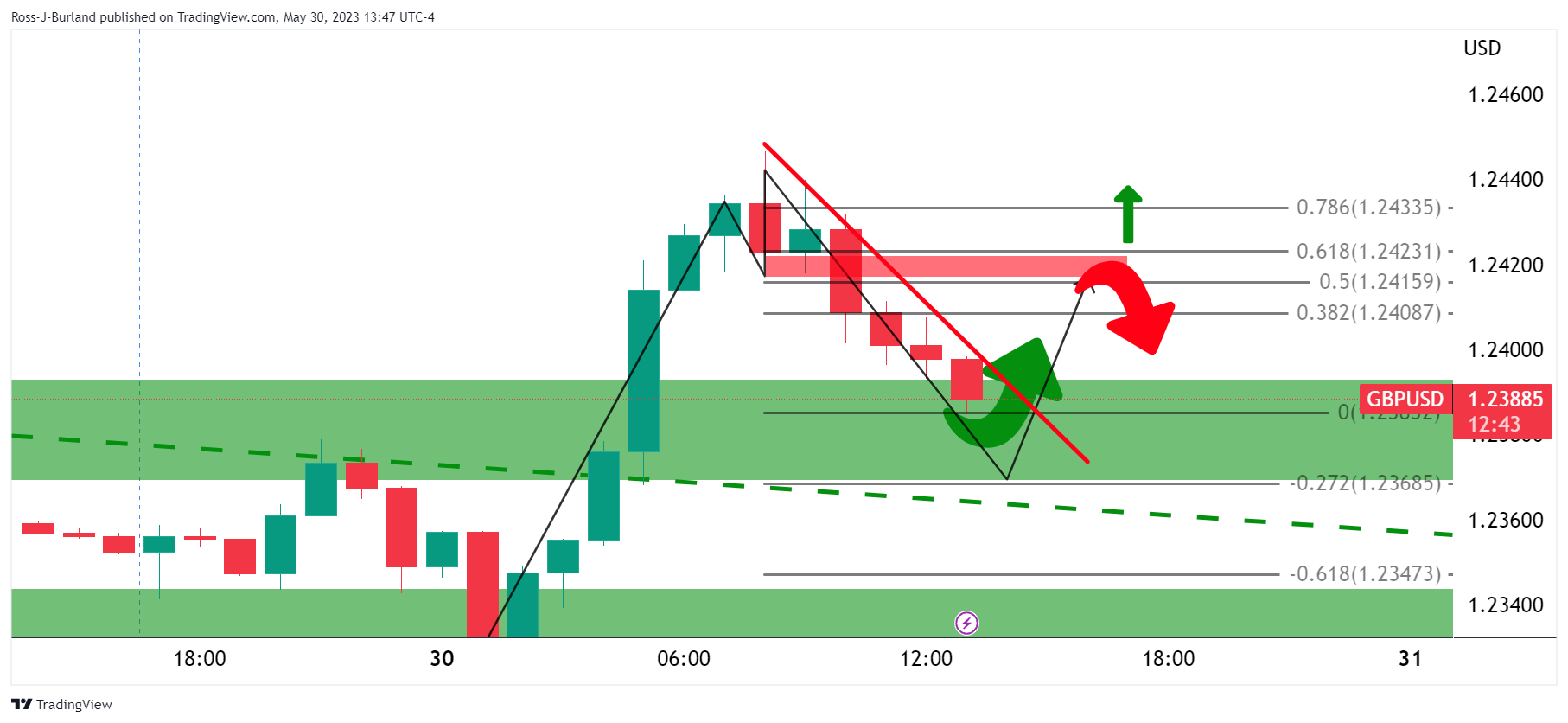 The bulls will need to commit to the backside of the M-formation´s bearish impulse and trendline resistance while breaking the neckline and double top.