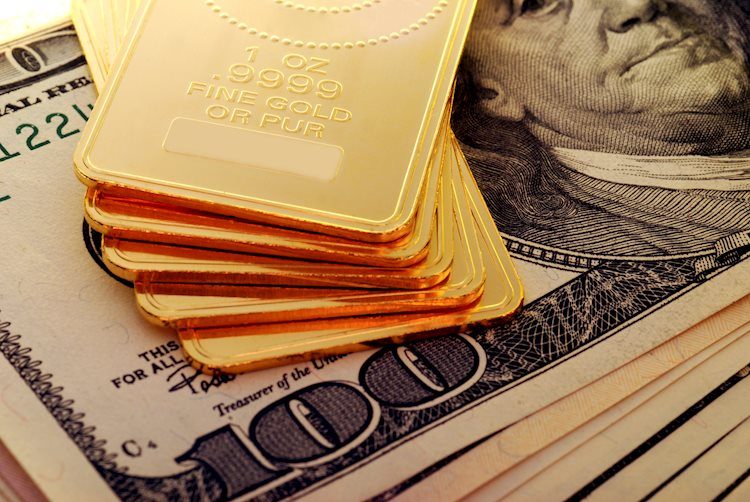 Share:
XAU/USD prices retreat as banking sector concerns ease.
First Citizens Bancshares acquires failed Silicon Valley Bank's assets.
US Treasury bond yields rally amid renewed investor confidence.
XAU/USD rebounded after reaching a low of $1,944 on Monday, following a significant decline from the $2,000 mark on Friday. Gold prices dropped by more than 1% on Monday as concerns about a banking crisis eased, leading investors to shift from safe-haven assets like Gold to riskier assets like equities and crude oil.
The unwinding of Gold trades occurred after regional U.S. lender First Citizens BancShares acquired the failed Silicon Valley Bank (SVB) assets on Monday. First Citizens announced that it would assume $110 billion in assets, $56 billion in deposits, and $72 billion in loans while expanding its presence in California. The Federal Deposit Insurance Corporation (FDIC) retains around $90 billion in securities held for disposal.
Additionally, Bloomberg reported that US regulators are considering expanding an emergency lending facility for banks in a way that would provide First Republic Bank (FRC) more time to strengthen its balance sheet.
These developments in the banking sector have increased risk appetite and fostered a sense of calm among investors. Consequently, US Treasury bond yields have sense in a relief rally. This new development encourages the Federal Reserve (Fed) to focus on the inflation outlook and consider moving forward with rate hikes if necessary.
Recent Fed commentary from members such as Kashkari (a voter), uber-hawk Bullard, and Fed Vice-Chair of Supervision Barr indicates that they prioritize inflation over the banking crisis. Fed officials appear relatively resilient regarding banking stress, asserting that the underlying fundamentals of the US banking system remain strong.
Monday's rally in U.S. Treasury bond yields can be attributed to a relief rally, but it is too early to confirm it as a definitive shift in yields. Any further developments in the banking liquidity crisis could cause yields to fall and gold to reclaim the $2,000 mark again. All eyes will remain on the upcoming US Personal Consumption Expenditure (PCE) data release later this week.
Levels to watch