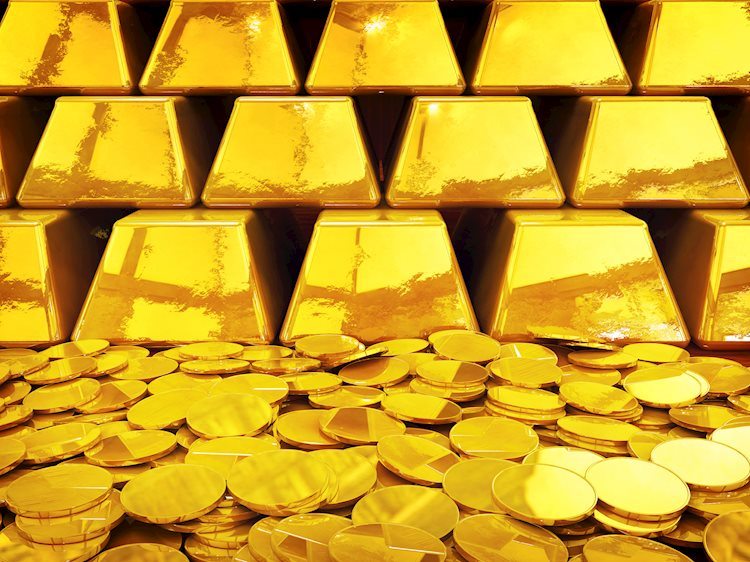 Share:
Gold price consolidates as an effect of declined US yields and risk aversion.
Upbeat US economic data prompts a cautious market sentiment.
PBoC reduced interest rates by 10 bps against the expected 15 bps.
Gold price struggles to snap a losing streak, treading waters near $1,890 per troy ounce during the Asian session on Monday. The Gold is also benefiting from the retreating US Dollar (USD), driven by a decline in US Treasury yields and risk aversion.
However, the price of Gold experienced downward pressure on Friday due to upbeat United States (US) economic data, leading to cautious market sentiment as traders remain vigilant for more cues regarding the inflation outlook. The Gold price could face a challenge due to China's economic woes. These elements could potentially impact the overall trajectory of Gold prices.
Investors seek additional indications that could provide them with a clearer understanding of the potential direction of the US Federal Reserve (Fed) regarding monetary policy in September's meeting. This suggests that caution persists in the market, leading traders to remain uncertain and seek more information before making definitive decisions.
The People's Bank of China (PBoC) reduced interest rates by 10 basis points (bps) against the market expectation of a 15 bps reduction on Monday. Investors' sentiment could be heavily influenced by the PBOC's decision and broader trends in China's economy. In spite of the cautious Chinese policymakers, the market anticipates more interest rate reductions and broader relaxation measures in the months ahead. This situation could provide support to the price of Gold, which is already under pressure.
The US Dollar Index (DXY), which measures the performance of the Greenback against the six major currencies, hovers around 103.40. The US Dollar (USD) trades sideways despite strong US data, prompting a sense of caution in the market as it seeks further signals about the inflation scenario.
In the upcoming week, investors will likely monitor the release of US economic data, particularly Home Sales and the preliminary S&P Global PMI surveys for August along with Fed Chair Jerome Powell's speech on Friday during the Jackson Hole Symposium. This event could provide insights into the state of the US economy, helping to shape potential strategies for placing new bets on the Gold.