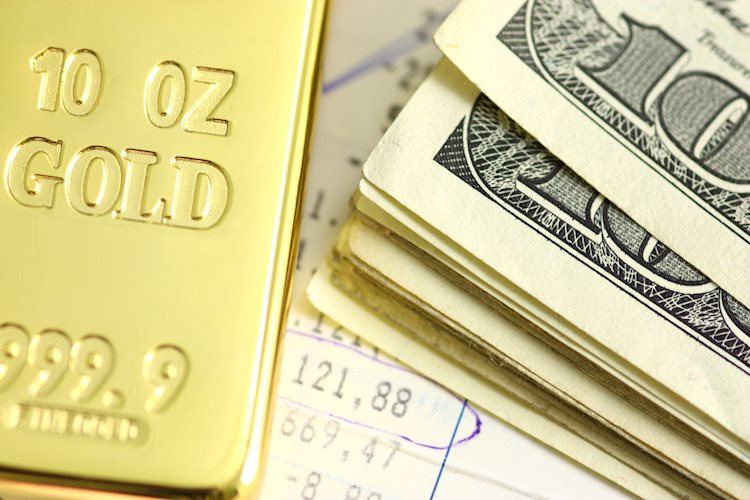 Share:
Gold price faces challenges after the moderate US data on Friday.
US passed bills to avert a government shutdown, securing funding until November 17.
Higher US Treasury yields put pressure on non-yielding assets like Gold.
Gold price extends its losing streak that began on September 25, trading lower around $1,840 per troy ounce during the Asian session on Monday.
China's Manufacturing PMI data was released over the weekend, which showed improvement into positive territory but failed to provide any support for the Gold prices. China's NBS Manufacturing PMI for August grew to 50.2 from the previous 49.7 figures, exceeding the 50.0 expected.
Additionally, the Non-Manufacturing PMI rose to 51.7 from the 51.0 previous reading, surpassing the market consensus of 51.5.
The US Dollar Index (DXY) holds ground to continue to gain in the second trading session after the moderate datasets from the United States (US). The spot price bids higher around 106.20.
Additionally, the upbeat US Treasury Yields are contributing support to the USD's strength. The yield on the 10-year US Treasury bond stands at 4.61% by the press time, up by 0.96%.
The prices of precious metals face challenges, primarily due to the upbeat US Dollar (USD) after the moderate economic data released on Friday. US Michigan Consumer Sentiment Index (Sep) improved to 68.1 from the previous figure of 67.7, which was expected to remain unchanged.
US Core PCE – Price Index (YoY) for August rose 3.9% as estimated, eased from the previous reading of 4.3%. Core PCE (MoM) showed a soft reading of 0.1% against the market consensus to be consistent at the 0.2% prior.
Following the Friday session, bills were successfully passed in the US to avert a government shutdown, securing funding until November 17. This development has prompted a resumption of the US Dollar Index (USD) upward trajectory.
The Gold traders will likely watch the upcoming US ISM Manufacturing PMI for September ahead of the Fed's Chair Jerome Powell's speech on Monday.