Share:
dYdX whales holding between 100,000 to 1 million tokens have consistently accumulated the token since March.
The accumulation of dYdX by whales has reduced the reserves of the token across exchanges, resulting in a decline in selling pressure.
Experts are bullish on dYdX price rally in the short-term and believe the token could sustain its recent gains.
dYdX token's large wallet investors have steadily accumulated the asset since March 2023. Whale accumulation coupled with a declining supply on exchanges is considered a bullish sign for the token and experts predict a sustained uptrend in dYdX.
Also read: Ethereum and altcoins gear up for alt season with this move in Bitcoin dominance
On-chain metrics supporting bullish thesis for dYdX
Whale wallet holdings and exchange reserves of dYdX are the two on-chain metrics that support a bullish thesis for the token. Large wallet investors holding between 100,000 to 1 million dYdX tokens have consistently scooped up the asset since March. This segment of whales now holds nearly 5.6% supply based on data from crypto intelligence tracker Santiment.

dYdX accumulation by whales
Whale accumulation is a typical bullish sign for an asset, when coupled with declining exchange reserves, it supports the thesis of a sustained price rally in dYdX. Declining exchange reserves reduce the selling pressure on an asset in the long-term.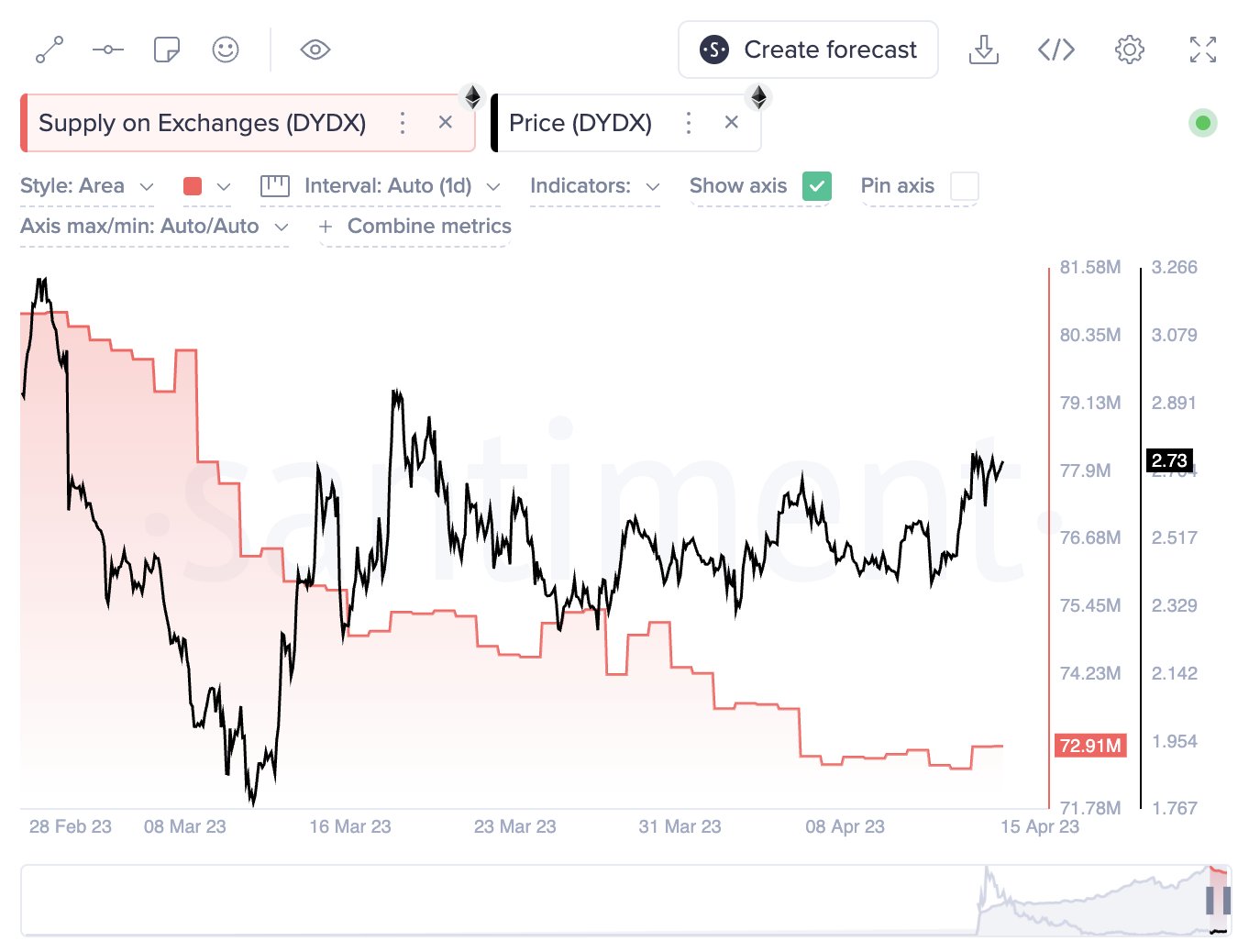 Supply of dYdX on exchanges
dYdX exchange supply declined by upwards of 10 million between February and April 2023, easing the selling pressure on the asset. Of this, around 7.86 million tokens have been withdrawn in the last three weeks.
Experts predict a sustained uptrend in dYdX
Technical experts noted that dYdX price recently broke out of its downtrend, represented by the red band on the chart below. The token consolidated within a band for months between May 2022 and February 2023 before its breakout.
dYdX price move in the green band is a bullish sign for the asset, and Jackis, a technical expert and trader has set a target of March 2022 highs above $6 for dYdX.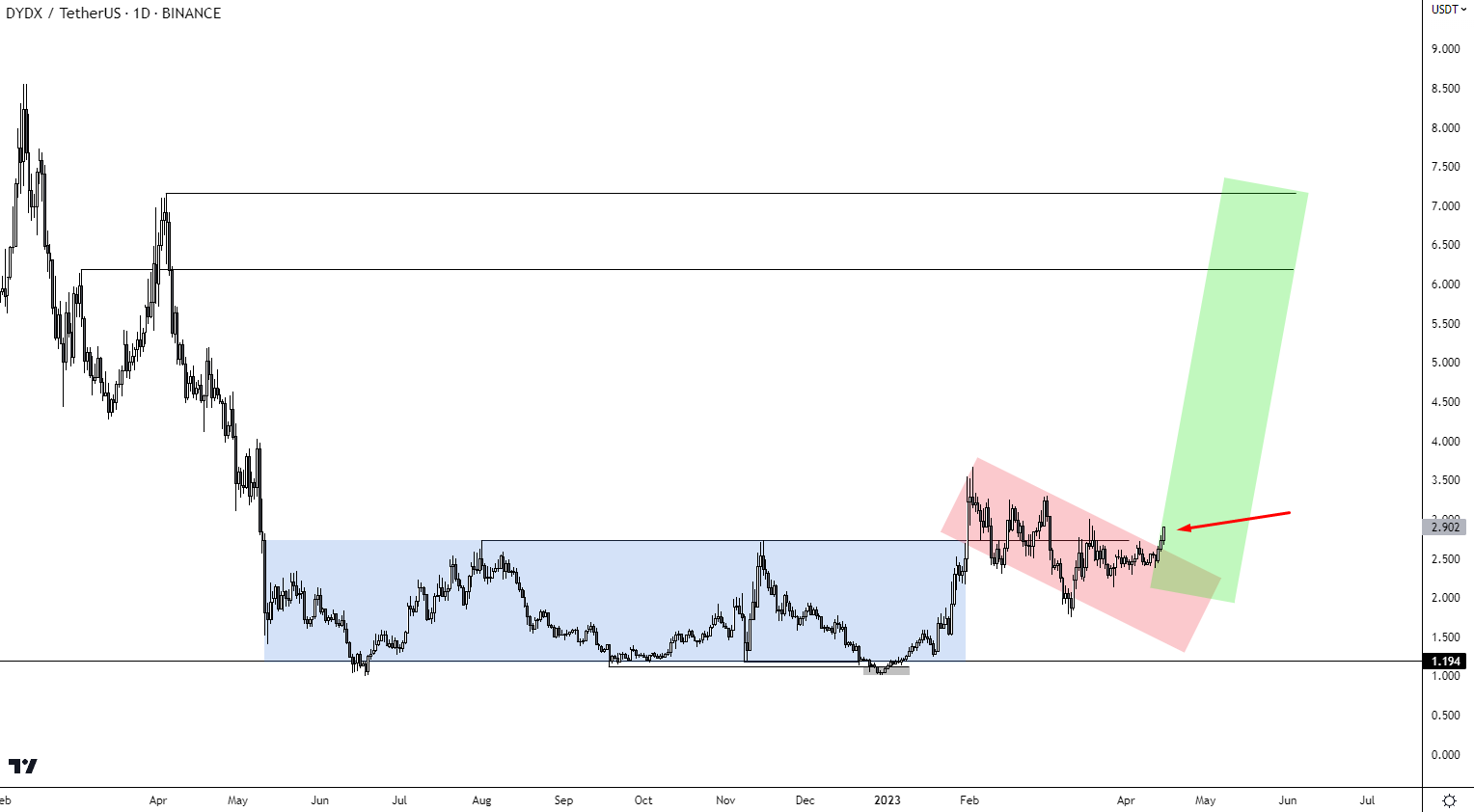 dYdX/USDT 1D price chart
A decline below support at $2.5 could invalidate the bullish thesis for the token and result in a consolidation within the blue band between $1.19 and $2.5.