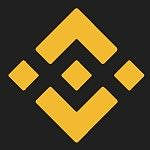 Share:
Binance CEO Changpeng Zhao has noted that Hong Kong's crypto rules will come into play the week starting May 28.
The comment comes after Beijing released a web3 white paper to promote the industry's development.
It also comes a week after Hong Kong's SFC released a new rulebook for the crypto industry, a go-ahead signal for retail investors.
Hong Kong's cryptocurrency rules are coming into effect, clearly now, after China's capital city, Beijing, released a whitepaper to promote innovation and development of the web3 industry.
Also Read: Top 5 Chinese cryptocurrencies to buy after Hong Kong welcomes crypto
Beijing unleashes whitepaper for web3 innovation and development
Beijing released the Web3 Innovation and Development White Paper (2023) on May 27, a document describing Web3 technology as an "inevitable trend for future internet industry development," local news outlet The Paper reported. Notably, the Beijing Municipal Science & Technology Commission released the whitepaper at the Zhongguancun Forum. This agency is also called the Administrative Commission of Zhongguancun Science Park.
With this release, the agency looks to establish the capital city as a global innovation hub for the digital economy. With this in mind, the Zhongguancun Chaoyang Park management committee director, Yang Hongfu, said that Beijing's Chaoyang district would spend a minimum of 100 million yuan ($14 million or thereabouts) yearly for the next two years.
It is worth mentioning that Zhongguancun is China's version of the United States Silicon Valley. Reportedly, the white paper highlights that Beijing is committed to strengthening policy support and expediting technological advancements toward web3 industry promotion.
Binance CEO marvels at the timing of the whitepaper release
Binance CEO Changpeng Zhao, alias CZ, has marveled at the timing of the whitepaper release, calling it "interesting" and noting that Hong Kong's cryptocurrency rules will commence on June 1.
Interesting timing on this Web 3.0 white paper from the Beijing government tech committee with the June 1st anticipation in Hong Kong. pic.twitter.com/0Ts1UB0jnL

— CZ Binance (@cz_binance) May 27, 2023
The news comes a week after Hong Kong's Securities and Futures Commission (SFC) introduced a new rulebook for the country's crypto scene, articulating that retail investors could start trading crypto beginning June 1. Notably, a new licensing regime for crypto platforms will kick off on the same day.
Interestingly, Hong Kong's move to create an environment friendly to crypto firms comes simultaneously when the US regulatory scene is uninhabitable. Take note that China banned crypto in 2021, but with the Web3 Whitepaper, the tides seem to change as the country warms up to digital assets.
Also read: Worldcoin, the next big thing for investors and crypto enthusiasts with PEPE-like hype
China hints at a bull run
Earlier in the week, China Central Television (CCTV), a Chinese state broadcaster, televised a segment on cryptocurrencies featuring the Bitcoin logo. According to CZ, this was a "big deal."
CCTV (China Central Television) just broadcasted crypto. It's a big deal. The Chinese speaking communities are buzzing. Historically, coverages like these led to bull runs.

Not saying past predicts the future. And not financial advice.https://t.co/2wcArnPI93

— CZ Binance (@cz_binance) May 24, 2023
CZ's assertions come as coverages of this kind have often led to bull runs. A link to the broadcaster's website showed a segment featuring what appears to be a Bitcoin ATM in Hong Kong. Further, a large blue logo and NFT images stood next to an option saying "Buy Bitcoins."