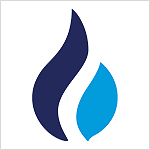 Share:
Huobi Wallet, now iToken is suspected to have suffered an exploit on October 3.
Exploiter made away with funds, dividing and transferring the loot multiple times.
Speculation that it may be an inside job lingers owing to their history of deploying Trojans.
Huobi Wallet, now iToken was suspected to have been exploited on October 3 after some users reported missing funds in their wallets. Blockchain detective Peckshield reports that the exploiter tried to move the funds around before cashing out.
Also Read: HTX Global hacked for $8 million, Justin Sun communicates calm and offers employment for hacker
Huobi Wallet, now going by the name iToken is reported to have been drained of approximately 263,000 USDT and 92 TRX (Tron's powering crypto) around three days ago. Based on reports, the bad actor swapped the loot for approximately 2.9 million TRX before transferring them out. They split the funds, sending approximately 1.4 million TRX to non-custodial crypto platform ChangeNow, and the remaining 1.5 million TRX to Binance.
While the loot may only be worth a penny for Huobi, it has opened unhealed wounds with some alleging it was an inside job. The speculation comes as Chinese police have previously arrested internal employees of Huobi for setting up Trojan viruses to steal from the platform users' accounts.
Exclusive: Due to a Trojan virus set up by a former Huobi employee, some user mnemonics or private keys of iToken (formerly Huobi Wallet) have been leaked. The employee has been investigated by the police.

— Wu Blockchain (@WuBlockchain) September 16, 2023
Recently, HTX Global was hacked for 5,000 ETH, worth approximately $8 million at the time. However, the exchange's advisor and Tron founder Justin Sun indicated that the losses had been covered, with all issues resolved and assured of customer funds' safety.
HTX @HTX_Global has suffered a loss of 5,000 #Eth ($8 million USD) due to a hacker attack. HTX has fully covered the losses incurred from the attack and has successfully resolved all related issues. All user assets are #SAFU and the platform is operating completely normally.

— H.E. Justin Sun 孙宇晨 (@justinsuntron) September 25, 2023
Nevertheless, he proceeded to offer the culprit a job, alongside a 5% ($400,000) white hat bonus valid for seven days. Notably, the grace period expired on October 2.
We are willing to offer 5% of the stolen amount (400,000 USD) as a white hat reward to encourage the hacker to return the stolen funds. If the hacker returns the funds, we will also hire them as a security white hat advisor for HTX.

— H.E. Justin Sun 孙宇晨 (@justinsuntron) September 25, 2023
Amidst the debacle, Sun revealed that the platform makes approximately $8 million in weekly revenue, saying, "$8 million represents a relatively small sum in comparison to the $3 billion worth of assets held by our users. It also amounts to just two weeks' revenue for the HTX platform."
Bitcoin, altcoins, stablecoins FAQs
Bitcoin is the largest cryptocurrency by market capitalization, a virtual currency designed to serve as money. This form of payment cannot be controlled by any one person, group, or entity, which eliminates the need for third-party participation during financial transactions.
Altcoins are any cryptocurrency apart from Bitcoin, but some also regard Ethereum as a non-altcoin because it is from these two cryptocurrencies that forking happens. If this is true, then Litecoin is the first altcoin, forked from the Bitcoin protocol and, therefore, an "improved" version of it.
Stablecoins are cryptocurrencies designed to have a stable price, with their value backed by a reserve of the asset it represents. To achieve this, the value of any one stablecoin is pegged to a commodity or financial instrument, such as the US Dollar (USD), with its supply regulated by an algorithm or demand. The main goal of stablecoins is to provide an on/off-ramp for investors willing to trade and invest in cryptocurrencies. Stablecoins also allow investors to store value since cryptocurrencies, in general, are subject to volatility.
Bitcoin dominance is the ratio of Bitcoin's market capitalization to the total market capitalization of all cryptocurrencies combined. It provides a clear picture of Bitcoin's interest among investors. A high BTC dominance typically happens before and during a bull run, in which investors resort to investing in relatively stable and high market capitalization cryptocurrency like Bitcoin. A drop in BTC dominance usually means that investors are moving their capital and/or profits to altcoins in a quest for higher returns, which usually triggers an explosion of altcoin rallies.
---
Source