Share:
Bitcoin price has crashed from nearly $30,000 to $25,000 in under 48 hours, causing massive liquidations.
A close look at miner statistics reveals that another leg of this crash might be brewing if things do not improve.
A continued spike in BTC's hash rate is putting pressure on miners to sell their holdings.
Bitcoin price drop to $25,000 has caused massive liquidations for traders in a matter of few hours. But this bearish move of varying magnitude could repeat again, especially if BTC's hash rate continues to rise and the price fails to recover quickly. If the pressure off BTC miners' is not taken off soon, these participants could shed their holdings, causing the second down leg.
Also read: Investors bet on Stellar's XLM as SEC comes with a vengeance on Ripple's XRP token
Bitcoin miners could trigger the next BTC price crash
Bitcoin's 7-day average hash rate hovers around 409 million TH/s and shows no signs of slowing down. With falling BTC prices, a higher hash rate would make mining an expensive process. If this condition remains unchanged, Bitcoin miners will be forced to sell their BTC holdings.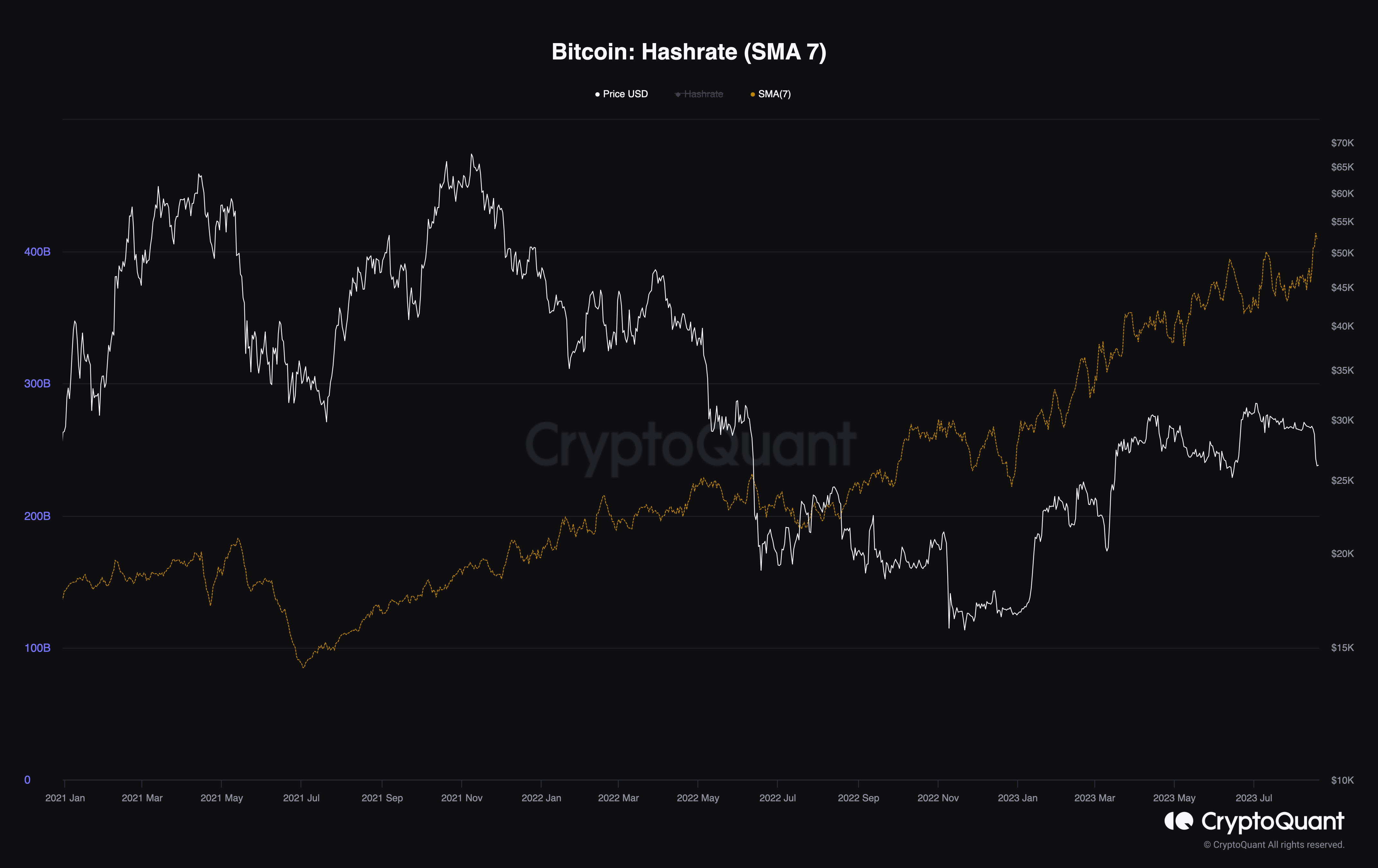 BTC hash rate
While the hash rate continues to climb, miner reserve, aka the amount of BTC held, also skyrockets. In the last leg of the Bitcoin rally from roughly $26,000 to $31,500, the miner reserve shot up from 1.82 million BTC to 1.84 million.
The 200,000 BTC currently sits with miners and has come after the recent crash. If conditions do not improve in favor of miners, these BTC could flow to exchanges where they will be sold.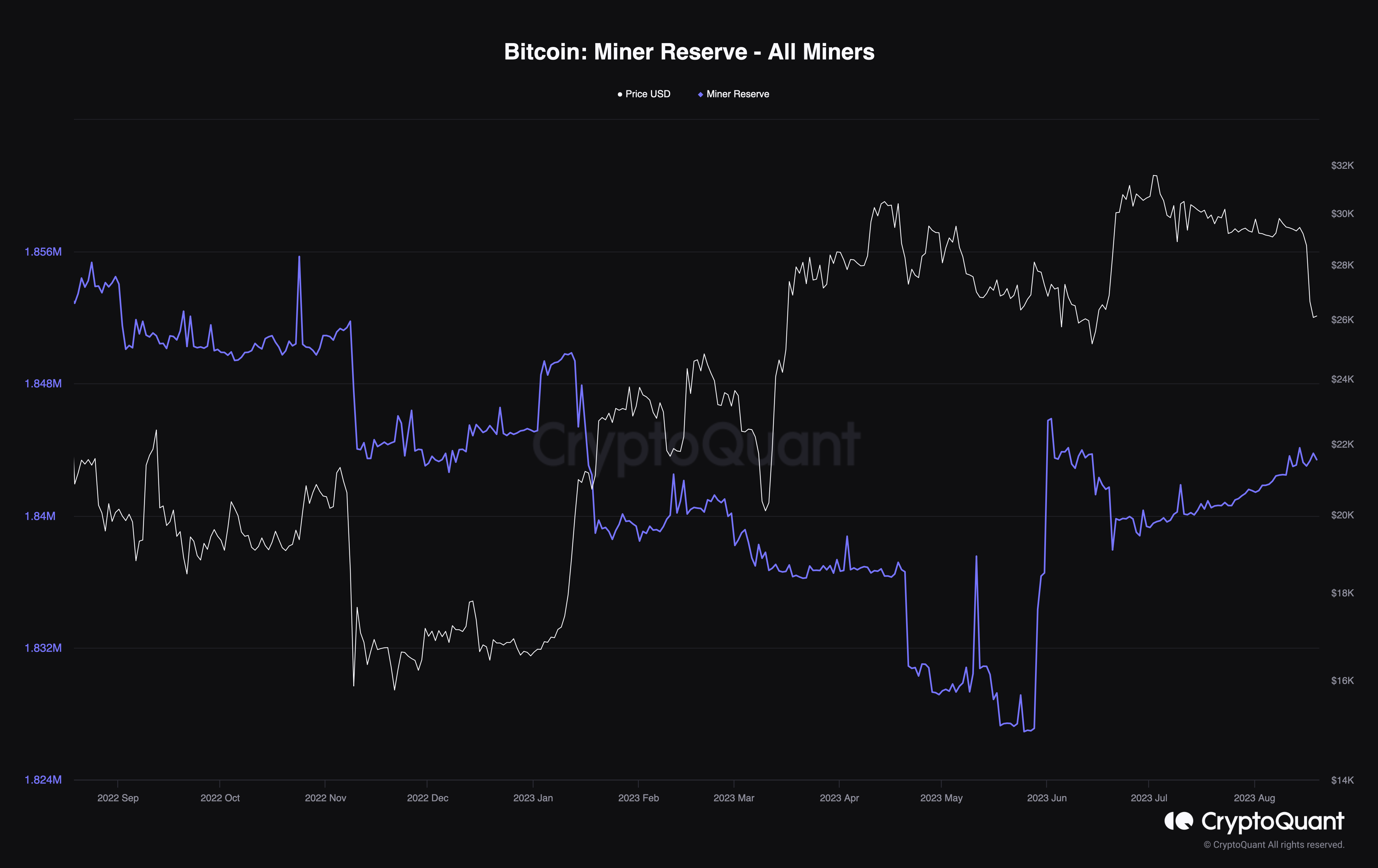 BTC miner reserve
Therefore, investors need to be cautious and pay close attention to Bitcoin price. Should the recovery rally delay with has rate remaining high, it could trigger a selloff.
More on Bitcoin price targets for the second leg: Bitcoin volatility at all-time lows despite 15% crash, is a recovery rally on the cards or more downside?
---
Like this article? Help us with some feedback by answering this survey:
---
Source