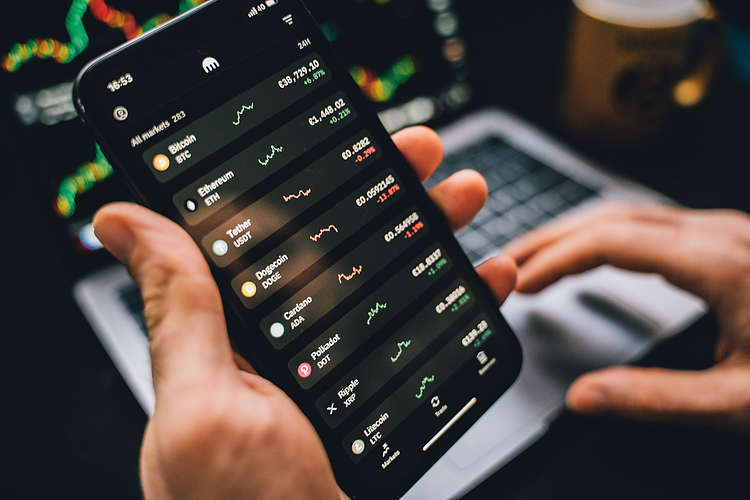 Share:
LBRY Inc. filed a motion to appeal the court's ruling in favour of the US SEC.
LBRY planned to wind down operations after a New Hampshire judge ruled that the LBC token traded as an unregistered security.
The firm's plan to contest the ruling comes after Ripple's partial win against the SEC, on XRP.
Content distribution platform LBRY said late Thursday that it has filed a notice of appeal against a recent ruling that declared the LBC token as an unregistered security. In July, a New Hampshire judge sided with the US Securities & Exchange Commission, which had brought the crypto firm to court for violating securities laws while issuing its token.
Recently, the regulator considered LBRY Inc's financial constraints and revised down the settlement amount from $22 million to a $111,614 penalty.
Also read: MakerDAO likely to spend $100 million on development and testing of tokenized US Treasury bonds
XRP partial win against SEC could drive LBRY appeal
The crypto community has closely monitored both the LBRY Inc. and Ripple lawsuit for their similarities. The final ruling in LBRY case declared the LBC token an unregistered security, favoring the US SEC. However, the outcome of the Ripple case was different, as XRP wasn't considered a security when the token was bought via programmatic sales on exchanges.
XRP community members and pro-XRP attorneys said that Ripple's partial win against the SEC may have inspired LBRY to appeal the judge's final ruling in its own lawsuit.
When the New Hampshire judge ruled in favor of the SEC, LBRY Inc was left with a $22 million settlement fee and shared plans to wind down its operations.
The final judgement in SEC vs LBRY is out.

In accordance with the court's order and our promises, we expect to spend the next several months winding LBRY Inc. down entirely.

As to what happens to LBRY from here, well, that's up to you. pic.twitter.com/cU8O3nATT6

— LBRY (@LBRYcom) July 11, 2023
The firm seems to have pivoted since then, with its latest intent to appeal the ruling, filed with the court early on Thursday, according to a statement in its official X account.
Bill Morgan, a pro-crypto, pro-XRP attorney voiced his support for the LBRY Inc. filing in his recent tweet:
Bitcoin, altcoins, stablecoins FAQs
Bitcoin is the largest cryptocurrency by market capitalization, a virtual currency designed to serve as money. This form of payment cannot be controlled by any one person, group, or entity, which eliminates the need for third-party participation during financial transactions.
Altcoins are any cryptocurrency apart from Bitcoin, but some also regard Ethereum as a non-altcoin because it is from these two cryptocurrencies that forking happens. If this is true, then Litecoin is the first altcoin, forked from the Bitcoin protocol and, therefore, an "improved" version of it.
Stablecoins are cryptocurrencies designed to have a stable price, with their value backed by a reserve of the asset it represents. To achieve this, the value of any one stablecoin is pegged to a commodity or financial instrument, such as the US Dollar (USD), with its supply regulated by an algorithm or demand. The main goal of stablecoins is to provide an on/off-ramp for investors willing to trade and invest in cryptocurrencies. Stablecoins also allow investors to store value since cryptocurrencies, in general, are subject to volatility.
Bitcoin dominance is the ratio of Bitcoin's market capitalization to the total market capitalization of all cryptocurrencies combined. It provides a clear picture of Bitcoin's interest among investors. A high BTC dominance typically happens before and during a bull run, in which investors resort to investing in relatively stable and high market capitalization cryptocurrency like Bitcoin. A drop in BTC dominance usually means that investors are moving their capital and/or profits to altcoins in a quest for higher returns, which usually triggers an explosion of altcoin rallies.
---
Like this article? Help us with some feedback by answering this survey:
---
---
Source