Share:
Chainlink price is currently trading at $5.2, last visited by the altcoin in July 2020.
LINK whale transaction volume rose to $300 million, far higher than the average of $24 million.
Most of the large wallet holders moved to sell along with retail investors as over 17 million LINK moved back into exchanges.
Chainlink price, despite noting a slow recovery, seems to have triggered the investors negatively as selling dominated the market towards the end of the week. Not so interestingly, whales took the lead when it came to shedding their supply, even as the price action remained largely unchanged.
Chainlink price at a two-year low
Chainlink price bore the brunt of the market after it fell to July 2020 lows this week, thanks to the recent crypto market crash. Trading at $5.2 at the time of writing, the altcoin is currently attempting recovery whiplashing on Friday before returning to the opening price.
In this duration, the network observed a significant amount of selling which was noted by the sudden spike in the exchanges' balance. The supply on crypto exchanges shot up by more than 17 million LINK worth over $85 million.

Chainlink supply on exchanges
A major chunk of this selling can be credited to the whale addresses as their outflows hit an 11-month high. Consequently, whale transactions – transactions worth more than $100,000 – also jumped, touching a high of $300 million in a single day. This spike marked a 1,103% increase against the average transaction volume of $25 million.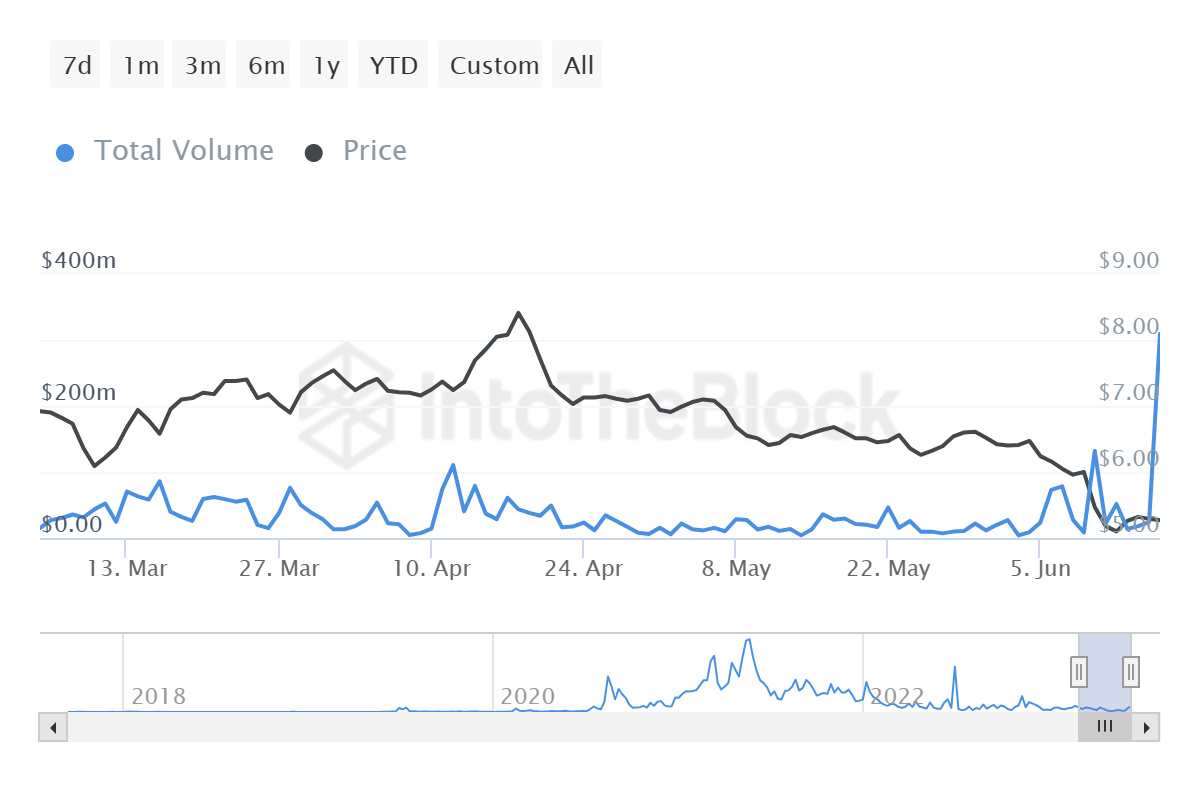 Chainlink whale transactions
Interestingly, LINK holders moved to sell at a time when Chainlink price began shifting into recovery mode. The Moving Average Convergence Divergence (MACD) indicator is observing receding red bars on the histogram at the moment.
Additionally, the MACD line (blue) is slowly closing in on the signal line (red), suggesting a bullish crossover is on the way.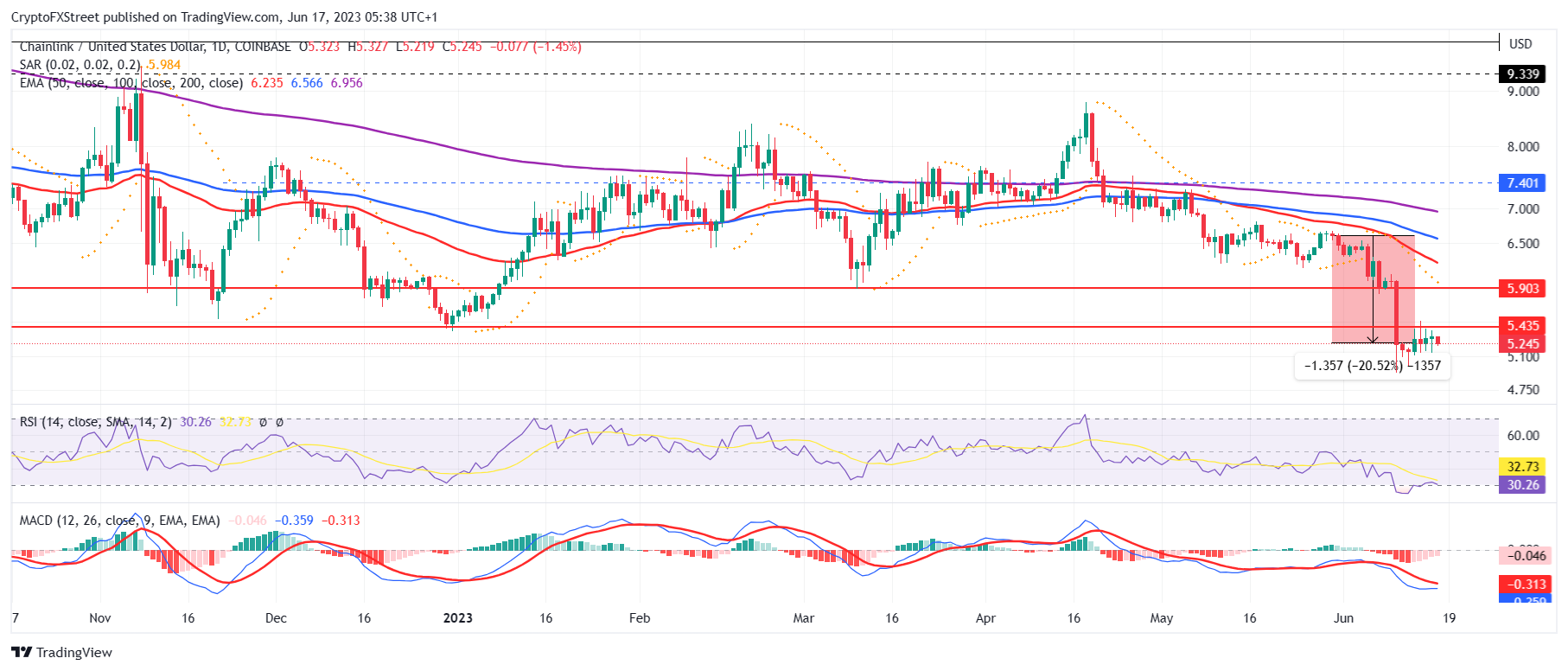 LINK/USD 1-day chart
The Relative Strength Index (RSI) is also bouncing back from the oversold zone, and a flip of the neutral line into support would mark a successful recovery. At the time, if Chainlink price manages to flip the March lows of $5.4 into a support floor, it would be able to breach the barrier at $5.9 and reclaim $6.