Share:
Litecoin price has slipped from $95 to trade at $74 at the time of writing, nearing March lows of $69.
Investors' skepticism has resulted in the short-term holders' supply increasing by 4% in a month.
Presence on-chain has declined significantly despite the upcoming halving, still acting as a major trigger.
Litecoin price has had a rather unpleasant month, with the altcoin suffering losses throughout June. While most of the cryptocurrencies have been experiencing the same, LTC was expected to be the exception, given the altcoin has a major network development event coming up soon.
Litecoin price nears March lows
Litecoin price, trading at $74 at the time of writing, has declined by almost 24% throughout the last 14 days. The cryptocurrency stood at $95 at the beginning of the month, preparing a breach of the resistance level at the same price. However, failing to do so led to a correction fuelled by broader market bearishness.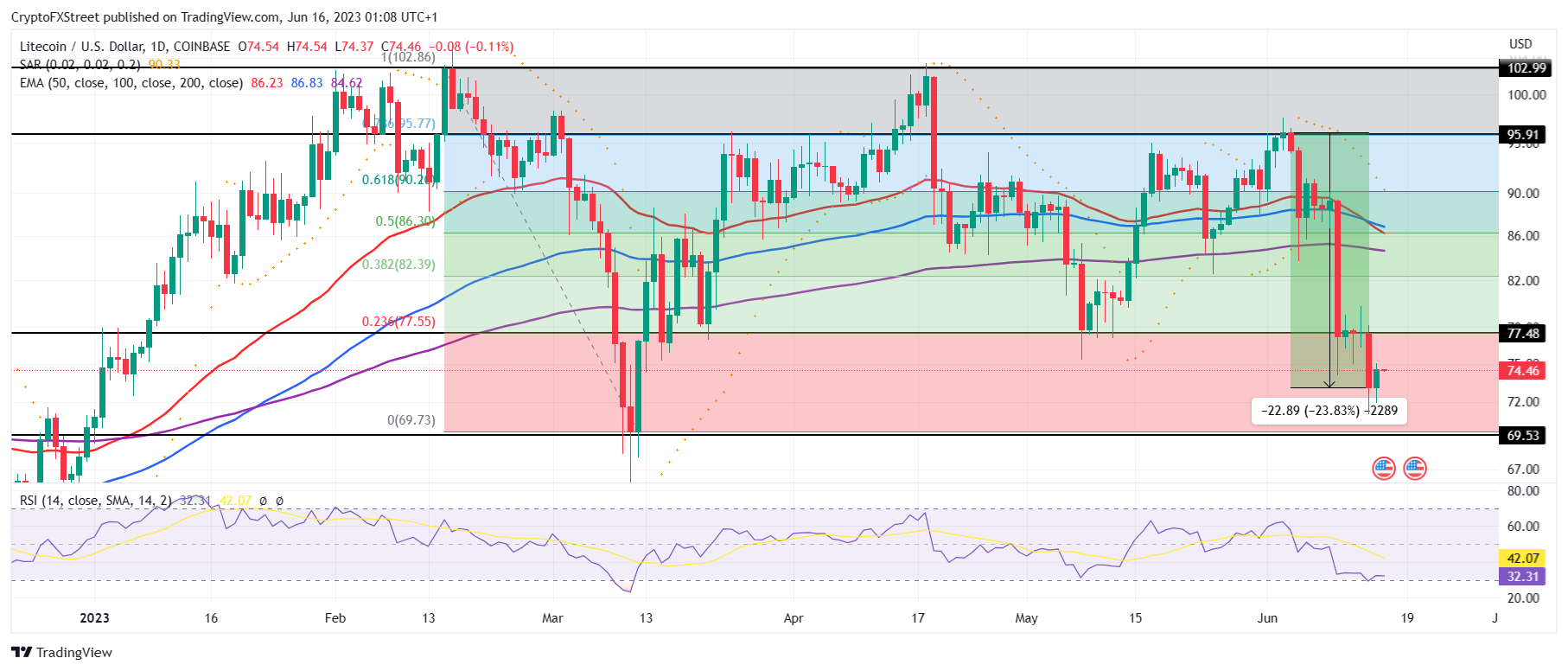 LTC/USD 1-day chart
Naturally, a decline this significant scared LTC holders to the point where their ideal choice was to step back. The supply held by the mid-term holders (addresses holding LTC for more than a month but less than a year) observed a decline. In this duration, their domination over the circulating supply fell by 4%, which moved into the hands of short-term holders.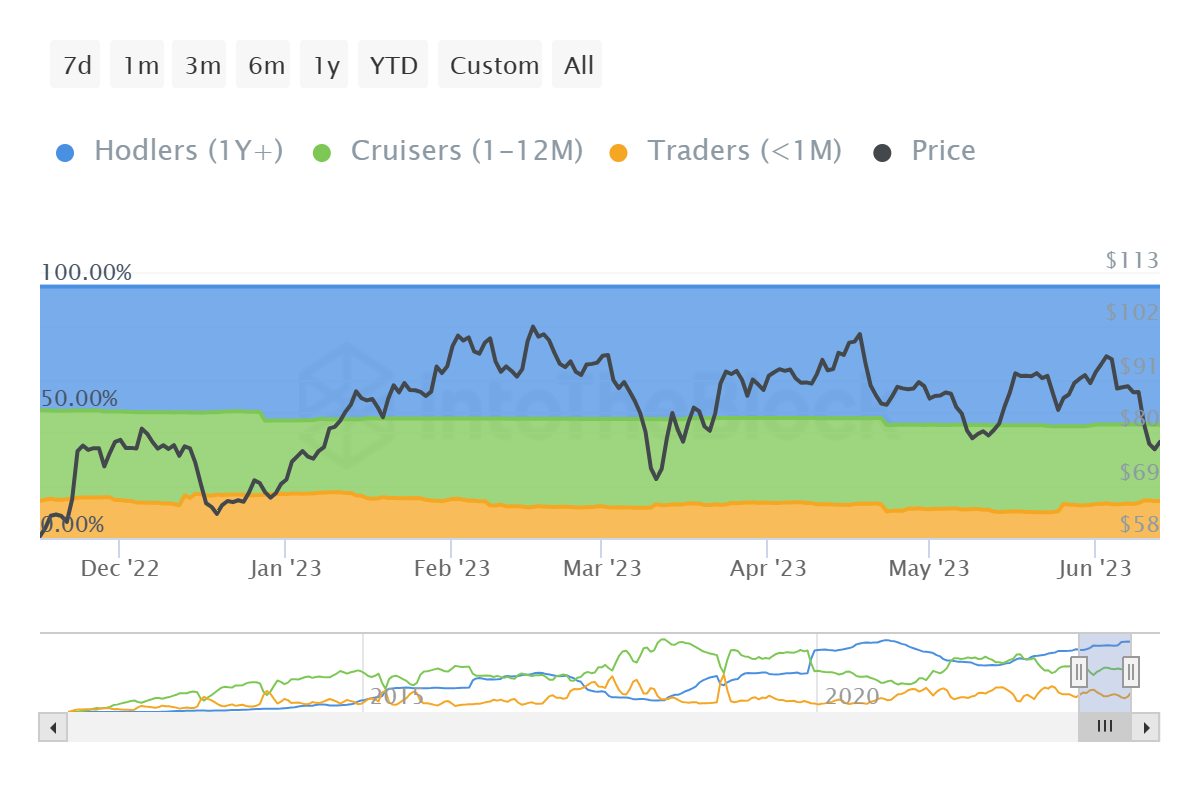 Litecoin supply distribution
These addresses are usually considered more volatile as they only have been holding on to their LTC for less than a month, making them prone to selling. Plus, at the moment, investors' presence is a concerning matter as is.
After peaking at around 880k last month, the number of addresses active on-chain has been declining rapidly. The average daily active investors since have reduced by half to 430k and seem to be on the path of going down further.

Litecoin active addresses
Participation from LTC holders is key to fighting the bearishness in the market and helping to prevent excessive drawdowns in price action. Although the Litecoin halving stands only two months away, network development events are successful only when they have the support of the investors.