Share:
Maker price has been sideways bound since May 11, trading under $630 at the time of writing.
Active addresses on the network have declined to 135, falling by over half the average figure.
The altcoin has been losing investor's interest since MakerDAO introduced the new proposal to split the DAO in accordance with the Endgame roadmap.
Maker price maintained a steady sideways momentum throughout the last nine days despite many of the other altcoins noting gains. The reason behind the lack of upside goes back to the controversial network development decision by MakerDAO, which is also resulting in investors disappearing from the network.
Maker price reacts to the new proposal
Maker price, trading at $627 at the time of writing, has remained virtually unchanged for the last nine days. The altcoin closed at $623 on May 11 following the introduction of the controversial proposal, which led to a 6% crash that day.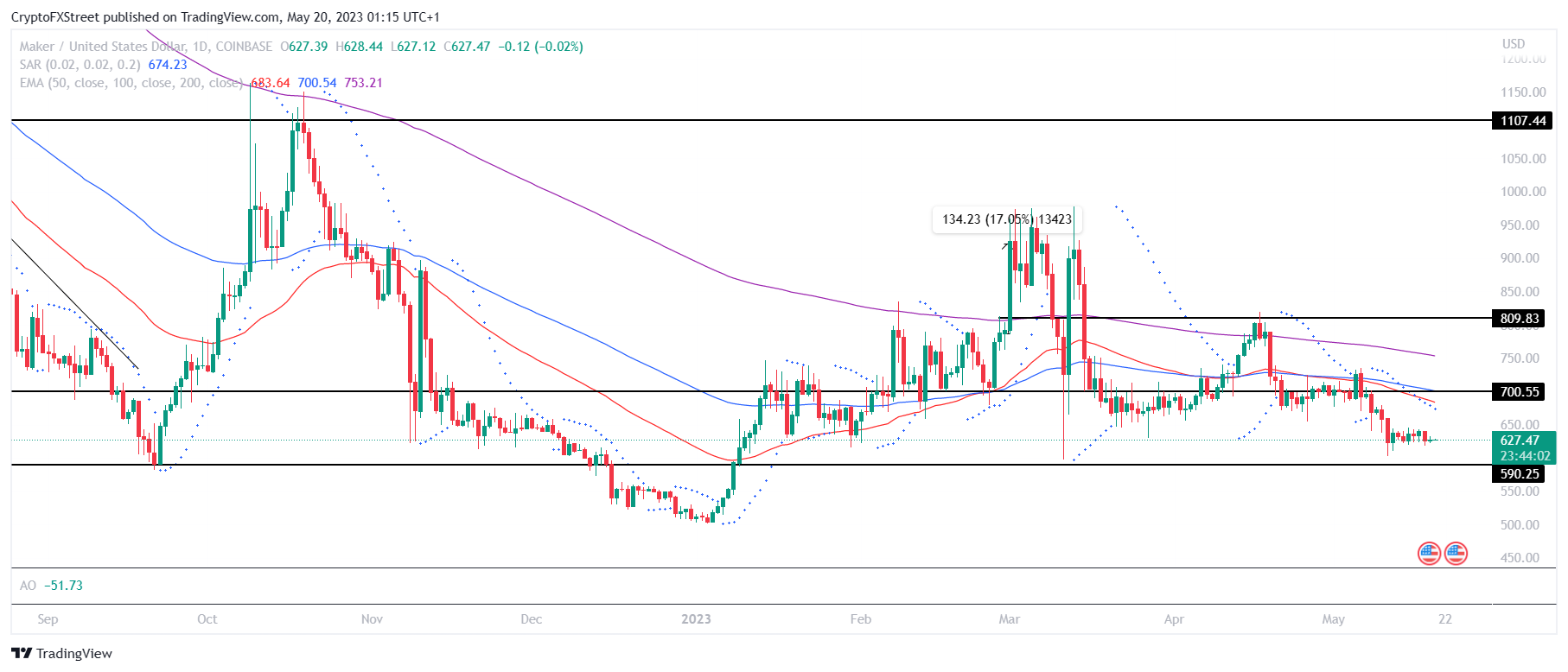 MKR/USD 1-day chart
In accordance with the Endgame roadmap introduced last year, the new proposal could radically restructure its architecture. The proposal basically suggests splitting the DAO into specialized MetaDAOs, which would have their own governance structure and would also be able to farm their own token.
The proposal also introduces a new stablecoin that would allow the farming of a new governance token. However, the community did not respond to the proposal very positively, with one user even saying,
"It should be MakerO and not DAO because its [sic] neither autonomous nor decentralized. That is false advertising, as so many things were falsely advertised. There will be pressure to decentralize. ALL defi protocols should work towards removing the human element completely.
But the bearish impact of the proposal was not limited to just the users' opinion but to the price and investors' behavior as well. While Maker price remained static, participation declined significantly in the last few days.
Active addresses, generally average at over 320, fell to 136 on May 19, marking a four-and-a-half-year low, as the last time such low activity was observed was back in October 2018.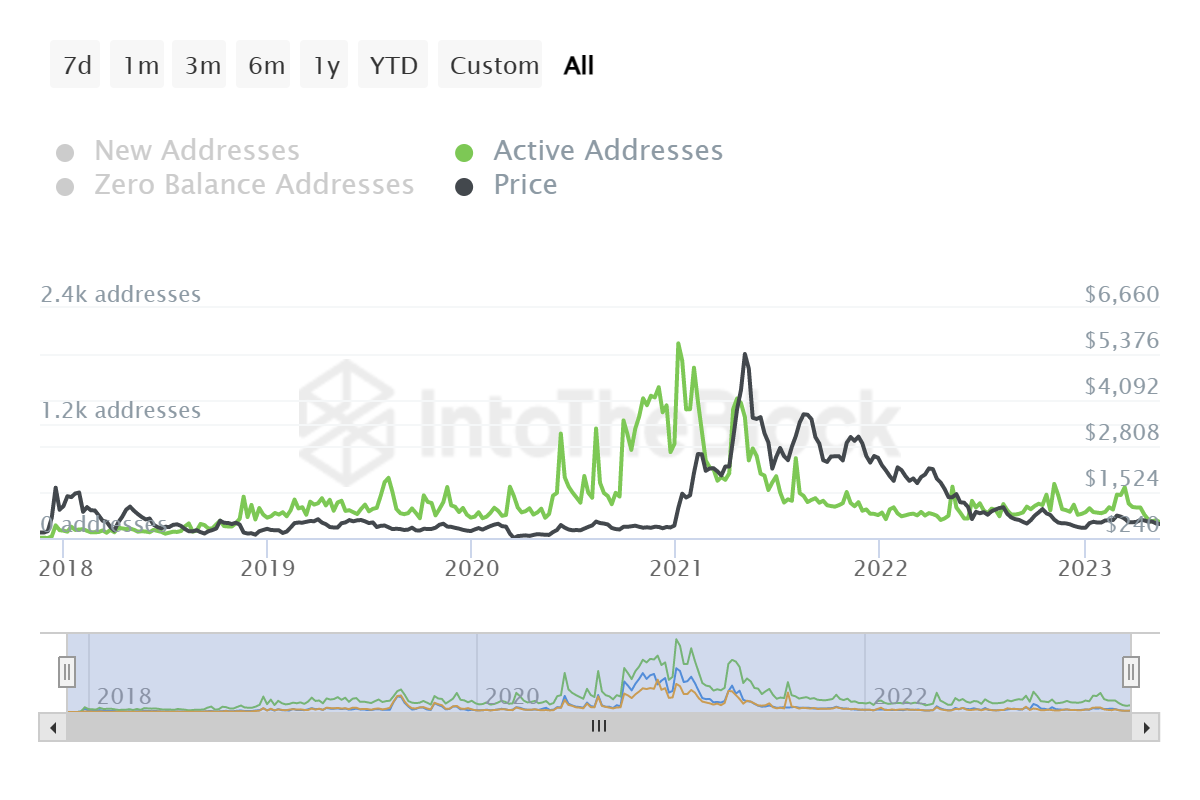 Maker active addresses
Not only this, but the accumulation, which had been consistent since the end of March, stopped right after the proposal was introduced. In the last week, the supply on exchange has stood unchanged, despite investors accruing over $4.4 million worth of MKR since the beginning of the month to May 10.

Maker supply on exchanges
Thus, the backlash faced by MakerDAO for this decision might not come to an end soon; And if the network development's impact remains potent, the altcoin might find it difficult to recover to May highs of $720.