The Consumer Price Index released by the Statistics New Zealand is out as follows:
New Zealand Q4 inflation 1.4% QoQ (expected 1.3%) 7.2% YoY (expected 7.1%)
New Zealand's consumer price index (CPI) rose 1.4% in the fourth quarter on the prior quarter, above analysts' forecasts. This compares with a 2.2% rise in the previous quarter. Annual inflation remained stable at 7.2%. Economists polled by Reuters had forecast a 1.3% rise for the quarter, with an annual rise of 7.1%.
NZD/USD rallied to test the 0.6520s.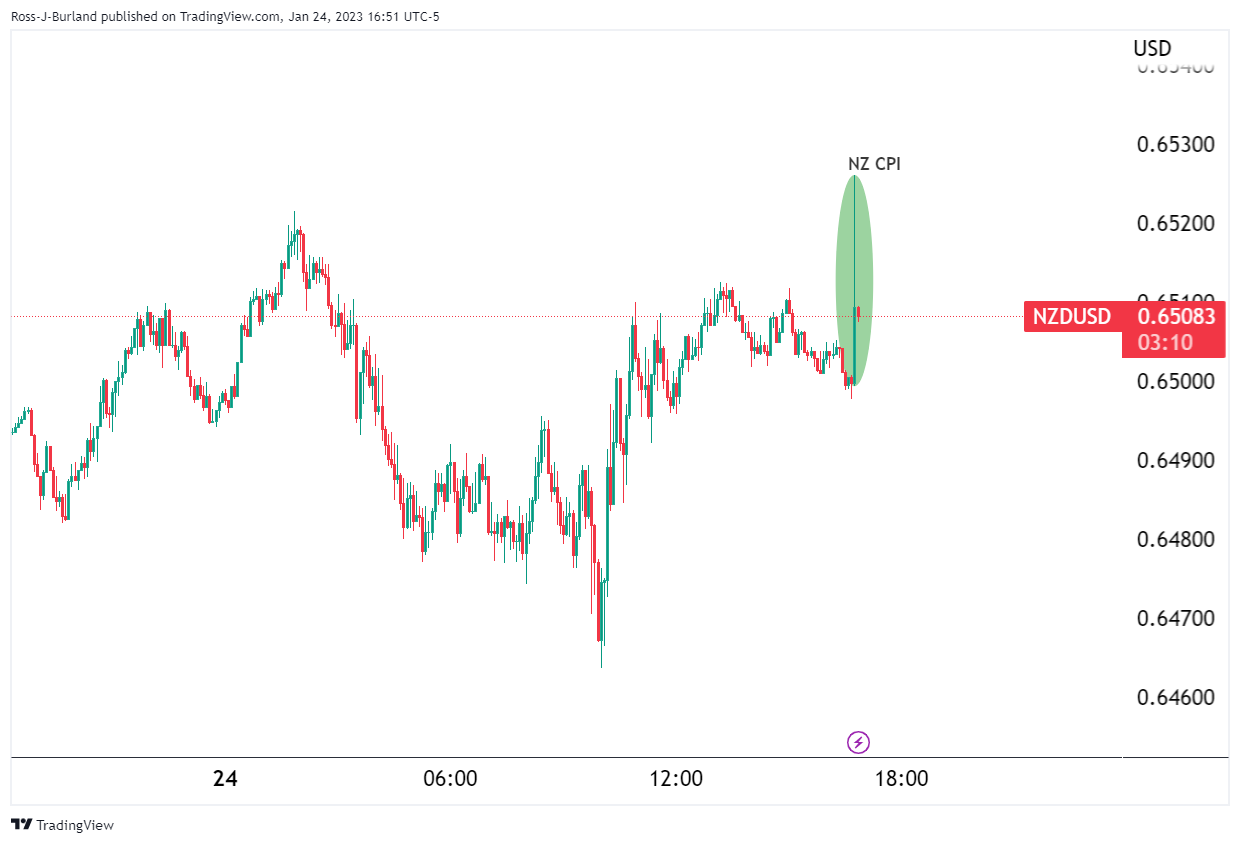 About NZ CPI
With the Reserve Bank of New Zealand's (RBNZ) inflation target being around the midpoint of 2%, Statistics New Zealand's quarterly Consumer Price Index (CPI) publication is of high significance. The trend in consumer prices tends to influence RBNZ's interest rates decision, which in turn, heavily impacts the NZD valuation. Acceleration in inflation could lead to faster tightening of the rates by the RBNZ and vice-versa. Actual figures beating forecasts render NZD bullish.