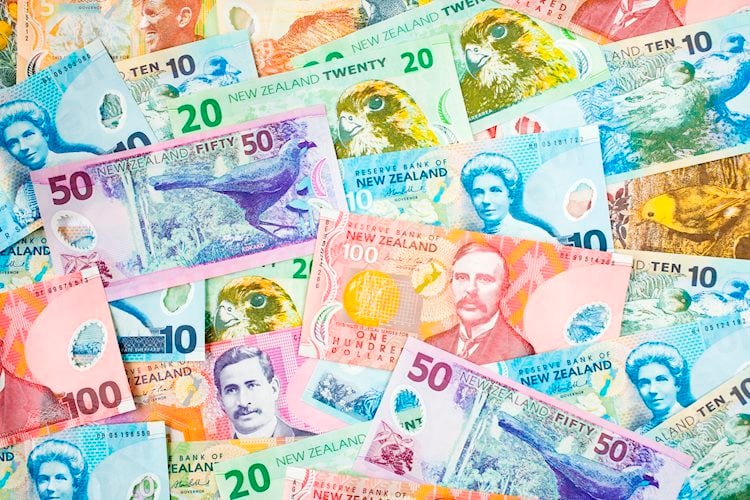 Share:
NZD/USD drops back towards Monday´s open as risk-off sentiment weighs.
Banking sector worries have sunk equities and high beta currencies.
NZD/USD is down some 0.45% into the closing of the US session and Tuesday´s trade after suffering a risk-off blow with the US Dollar tearing higher since the early Europen session. NZD/USD rallied from a low of 0.6133 and reached a high of 0.6187 on the day.
´´The reversal has come amid a slide in regional bank stocks, which has, in turn, led markets to question how locked in a May Fed hike actually is, and driven safe-haven buying of USDs,´´ analysts at ANZ Bank explained.
Consequently, high beta currencies, such as NZD have fallen as equities drop. The US Dollar index, DXY, benefitted from the risk-off flows and was last up 0.51% at 101.84, a touch off the highs at 101.949. Plunging deposits at First Republic Bank have reignited worries over the health of the banking sector. Additionally, UBS reported a 52% slide in quarterly income as it prepared to swallow fallen rival Credit Suisse.
´´Volatility thus remains elevated, and we may get even more locally today with the release of March trade data, which will only serve as a reminder to markets of NZ's yawning current account gap – something that we see as a downside risk to our expectation of a mild NZD appreciation in 2023,´´ the analysts at ANZ Bank explained, adding, ´´we also get AU Consumer Price Index data today, which is key given the NZD's correlation to the AUD.´´