NZD/USD near-term risks are balanced fundamentally.
NZD/USD W-formation is bullish towards 0.6480 as a probable scenario for the days ahead to meet prior highs and a -61.8% ratio.
NZD/USD ended last week a touch soft and remains on the backside of the daily trend which leaves the outlook somewhat bearish for the week ahead, although there are prospects of a test of the highs, so all is to play for an open playing field. NZD/USD was losing some 0.15% by the close and fell from a high of 0.6415 to a low of 0.6335.
"In the context of the past few weeks, ranges were confined and some catalyst (NZ Consumer Price Index next week?) is likely needed to see a major breakout," analysts at ANZ Bank said in a note to start the week.
"Local markets have swung back to pricing broadly even odds of either a 50bp or 75bp Reserve Bank of New Zealand hike next month; that leaves near-term risks more balanced," the analysts argued.
For the week ahead, the analysts say the focus is on REINZ house prices. "If they are soft, that might feed the "shock value" thesis and keep downward pressure on local rate-hike expectations, and by extension, the Kiwi."
NZD/USD technical analysis
While being on the backside of the daily bullish impulse and trend, there are still prospects of a move into the trendline resistance. This could act as the final push before a major bearish breakout: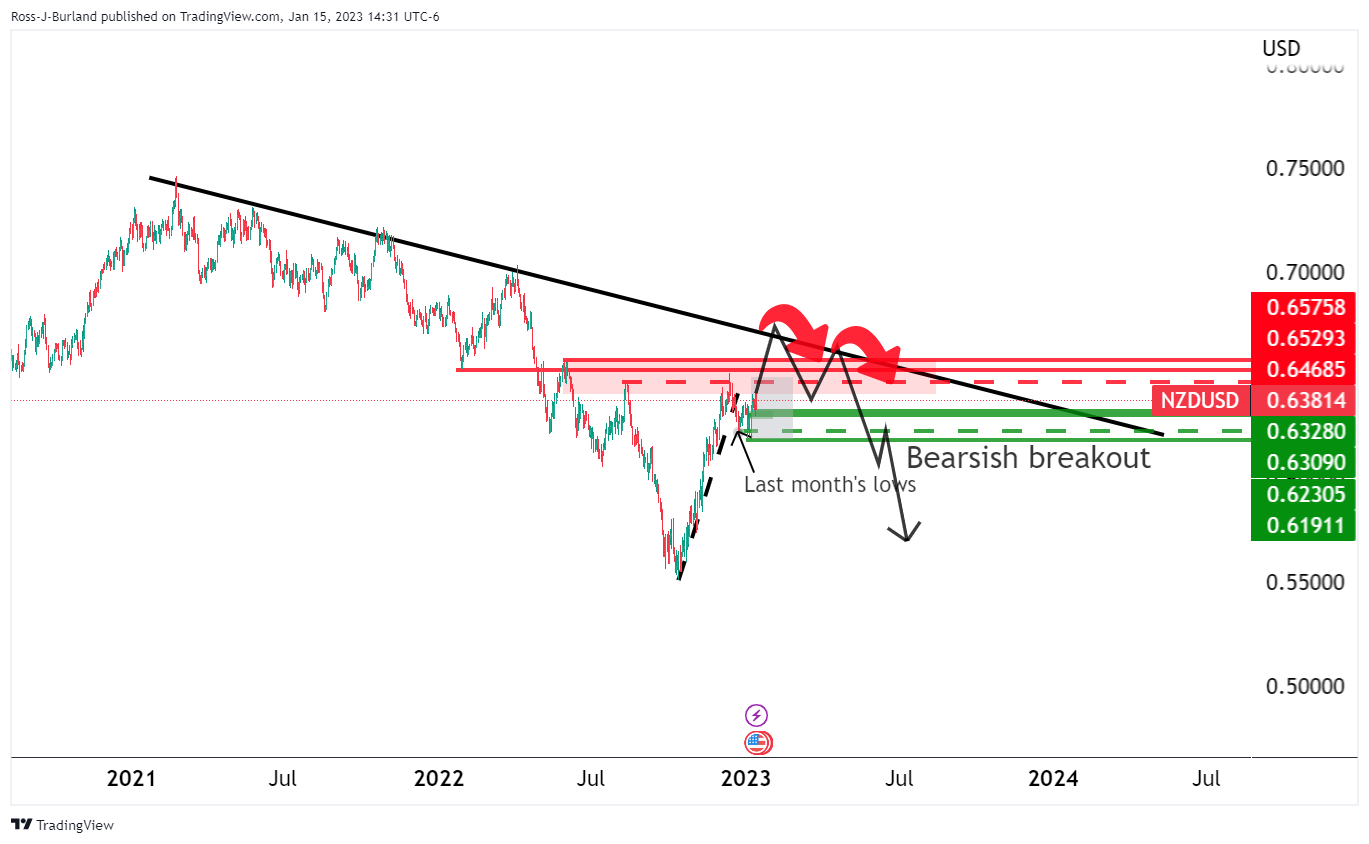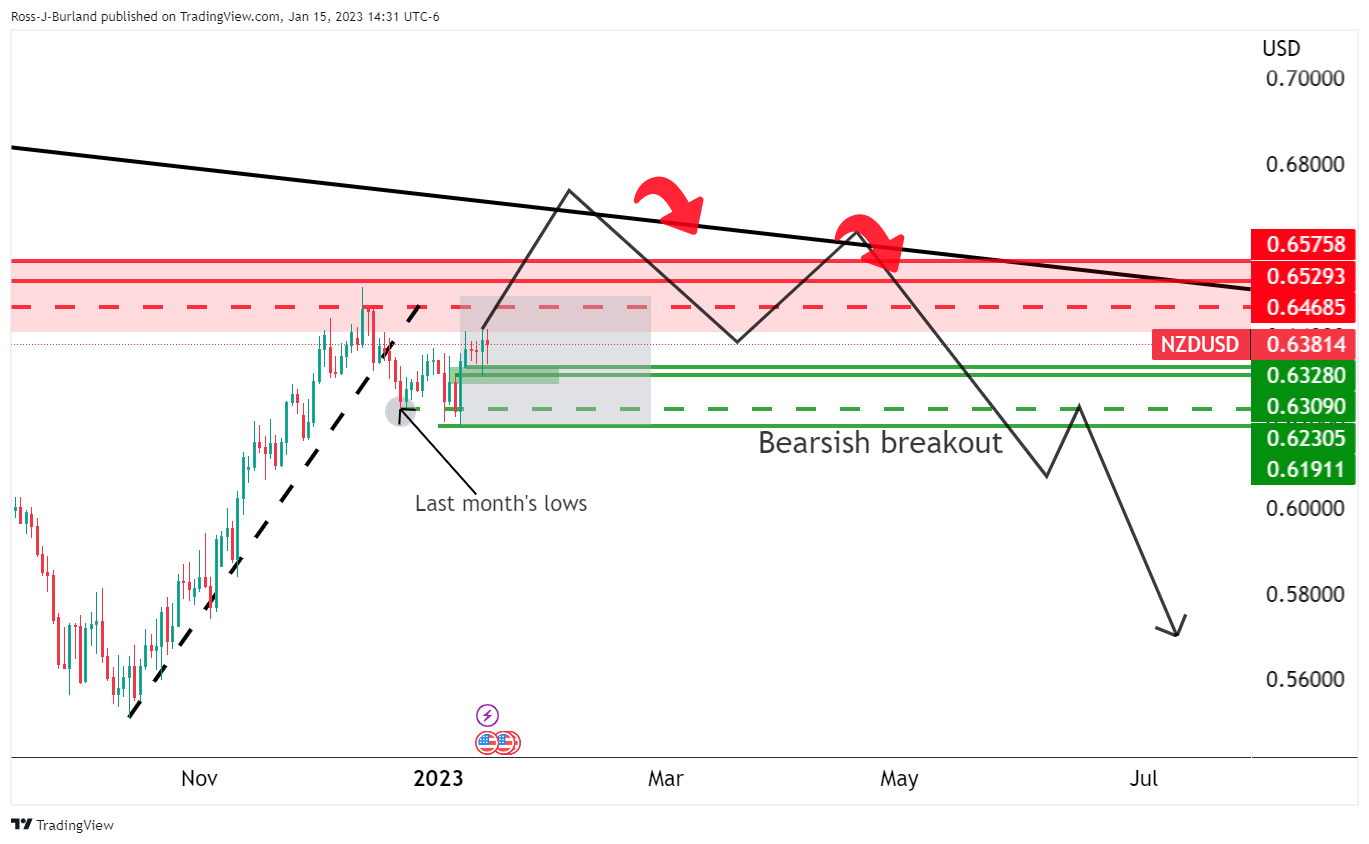 Zoomed in further…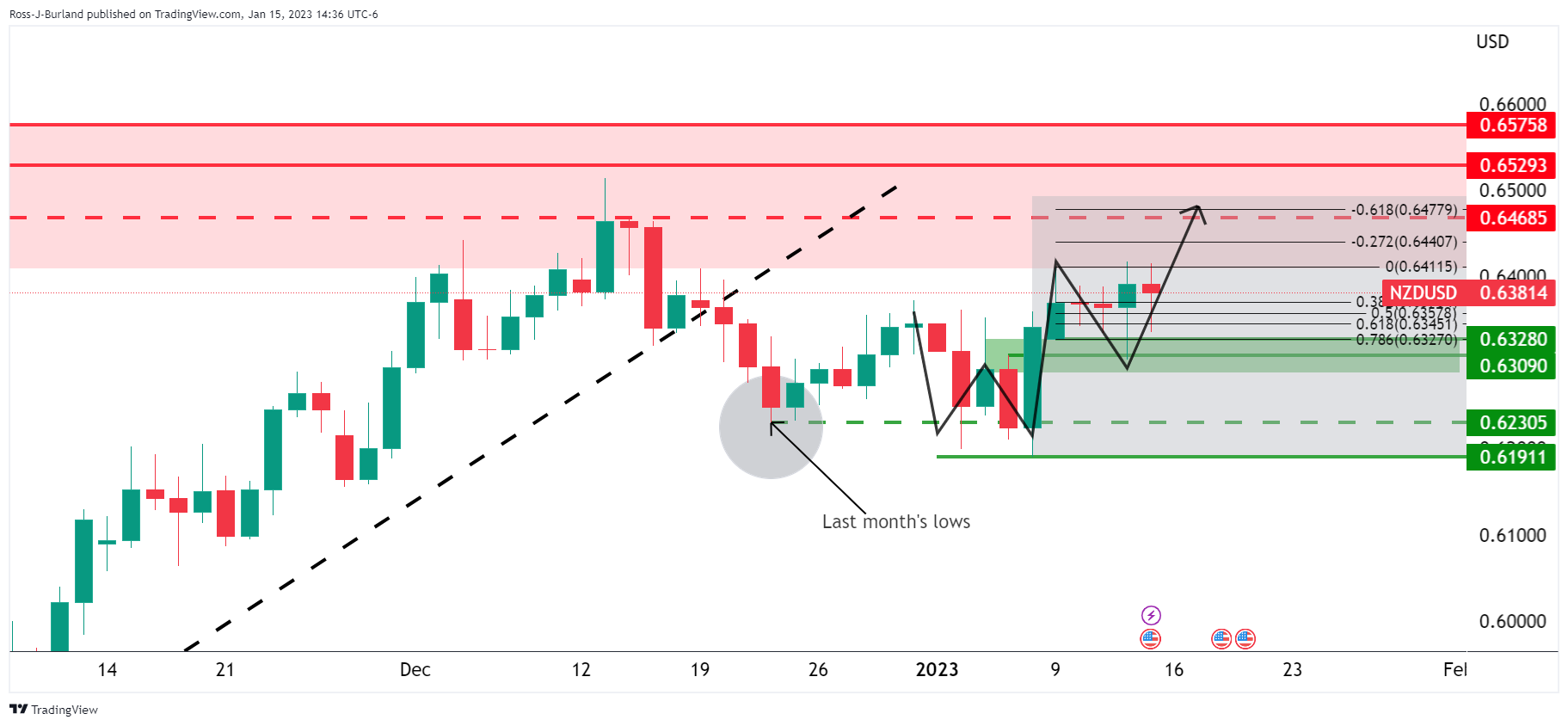 The W-formation is bullish and the fact that the price broke the monthly lows, breakout traders were trapped and the upside towards 0.6480 is a probable scenario for the days ahead to meet prior highs and a -61.8 ratio.