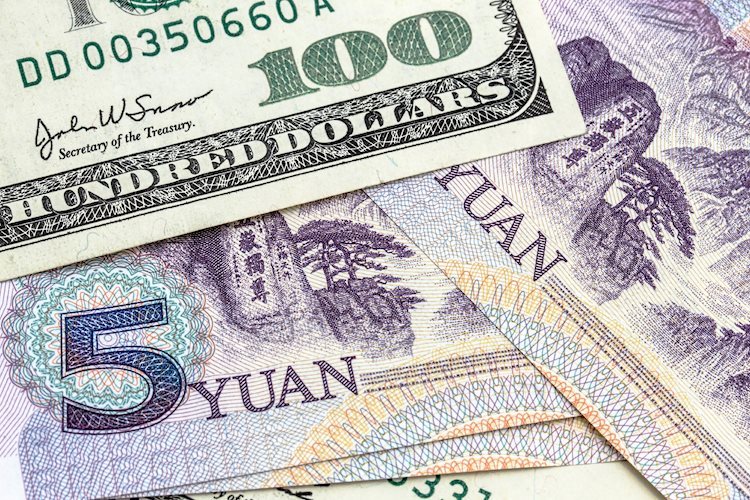 Share:
People's Bank of China (PBoC) set the USD/CNY central rate at 7.1886 on Thursday, versus the previous fix of 7.1988 and market expectations of 7.2791. It's worth noting that the USD/CNY closed near 7.2790 the previous day.
Apart from the USD/CNY fix, the PBoC also unveiled details of its Open Market Operations (OMO) while saying that the Chinese central bank injects 61 billion Yuan via 7-day reverse repos (RRs) at 1.80% vs. prior 1.80%.
However, with the 168 billion Yuan of RRs maturing today, there prevails a net drain of around 107 billion Yuan on the day in OMO.
About PBOC fix
China maintains strict control of the yuan's rate on the mainland.
The onshore yuan (CNY) differs from the offshore one (CNH) in trading restrictions, this last one is not as tightly controlled.
Each morning, the People's Bank of China (PBOC) sets a so-called daily midpoint fix, based on the yuan's previous day's closing level and quotations taken from the inter-bank dealer.