Share:
Prosecutors defied a court-issued ban on late-night submissions, filing a five-page evidentiary letter at 11PM on Friday.
The new evidence includes SBF's tweet(s) "convincing Marc-Antoine Julliard not to withdraw funds on November 6 and 7, 2022.
Julliard had testified, citing relentless, high-priced marketing to take a chance on crypto trades within the exchange as thieving strategy.
Sam Bankman-Fried (SBF) trial took a break for the weekend after BlockFi CEO Zac Prince's testimony, with a standing moratorium or ban for late night submissions. Prince had detailed the lending firm's exposure to FTX, revealing at least $850 million in loans issued to FTX between July and early November.
Also Read: BlockFi CEO Zac Prince in court after Caroline Ellison as SBF trial continues
SBF trial prosecutors submit new evidence at odd hours
SBF prosecutors went against a court-issued embargo, that no filings should be made late in the night. According to reports by Mathew Russell Lee of the Inner City Press, the prosecuting attorneys filed a five-page evidentiary letter at 11 p.m. on Friday highlighting that SBF's tweet(s) convinced Julliard not to withdraw funds.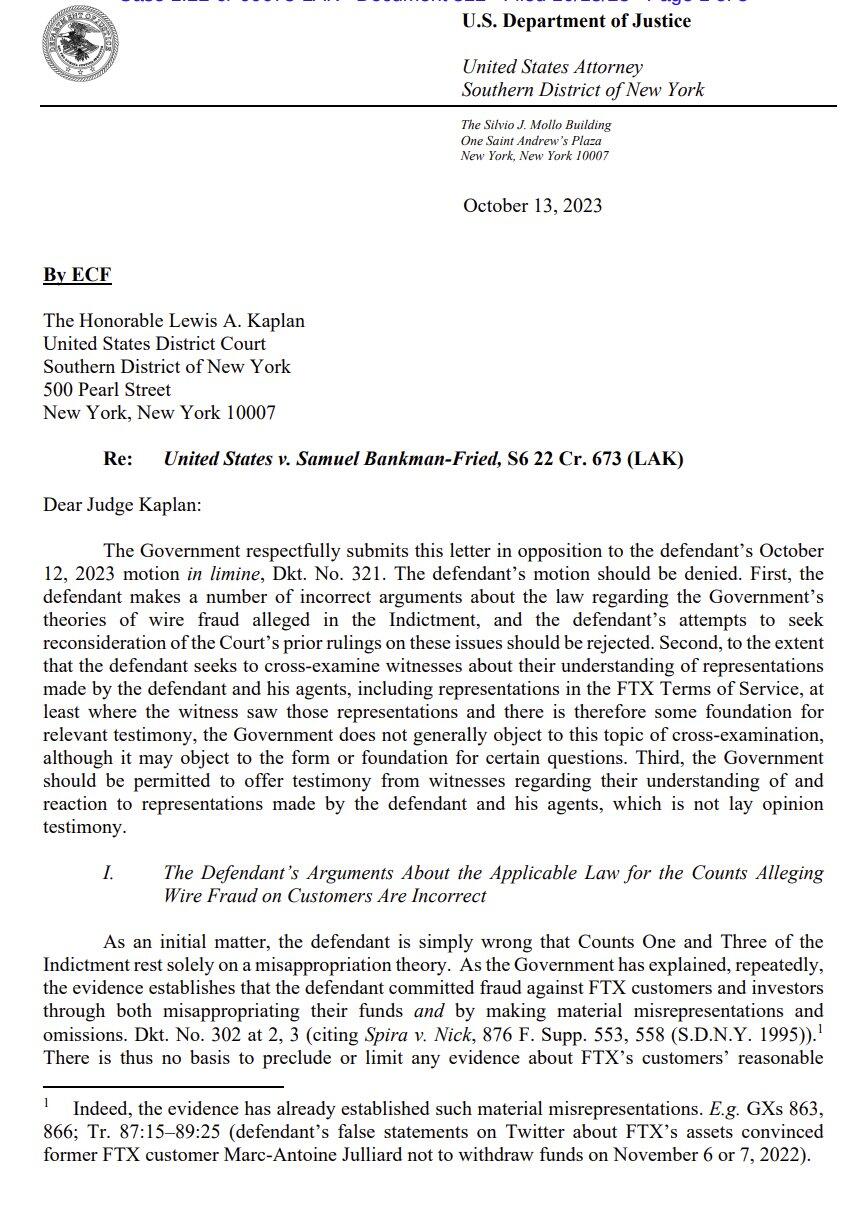 Prosecutor's latest filing, October 13 11 PM
Marc-Antoine Julliard is one of the witnesses who took the stand last week before day three revelations from Adam Yedidia, former FTX software engineer and SBF's friend from their days at MIT. Julliard, a London-based commodities broker and cocoa trader, told the court he had essentially been deceived by FTX's relentless, high-priced marketing to take a chance on crypto trades within the exchange.
Specifically, Julliard had mentioned an advertisement in the Gisele Bündchen magazine, SBF's hobnobbing with Bill Clinton and Tony Blair, venture capital firms pouring money into FTX, and the defendant's tweets about using crypto "for good." According to Julliard, these are the factors that drove him to buy into FTX.
Julliard had assets totaling about $100,000, between his four Bitcoins (BTC) and a $20,000 fiat account, but did not withdraw his holdings from the exchange even after seeing the doubts cast on Bankman-Fried's business in early November. This was because in the same week, SBF posted on Twitter, now X, that "he taking care of it and everything was fine." Tweets were provided as exhibits. Julliard later realized the magnitude of the trouble in FTX by around November 8, but then it was too late. His withdrawal requests were not being processed by the app.
To this day, Julliard has never been able to recover his money.
Prosecutors claim SBF "lied to the world" to gain influence and riches. His defense says it is just entrepreneurial mistakes.
Sam Trabucco
Still, Sam Trabucco remains a person of interest in the SBF trial. The former Alameda co-CEO has not been indicted for his violation of the FCPA as part of the FTX / Alameda Chinese bribe. While some attribute this to his exiting the firm months before the November implosion, a recent revelation cites him among participants or members in a November goup chat.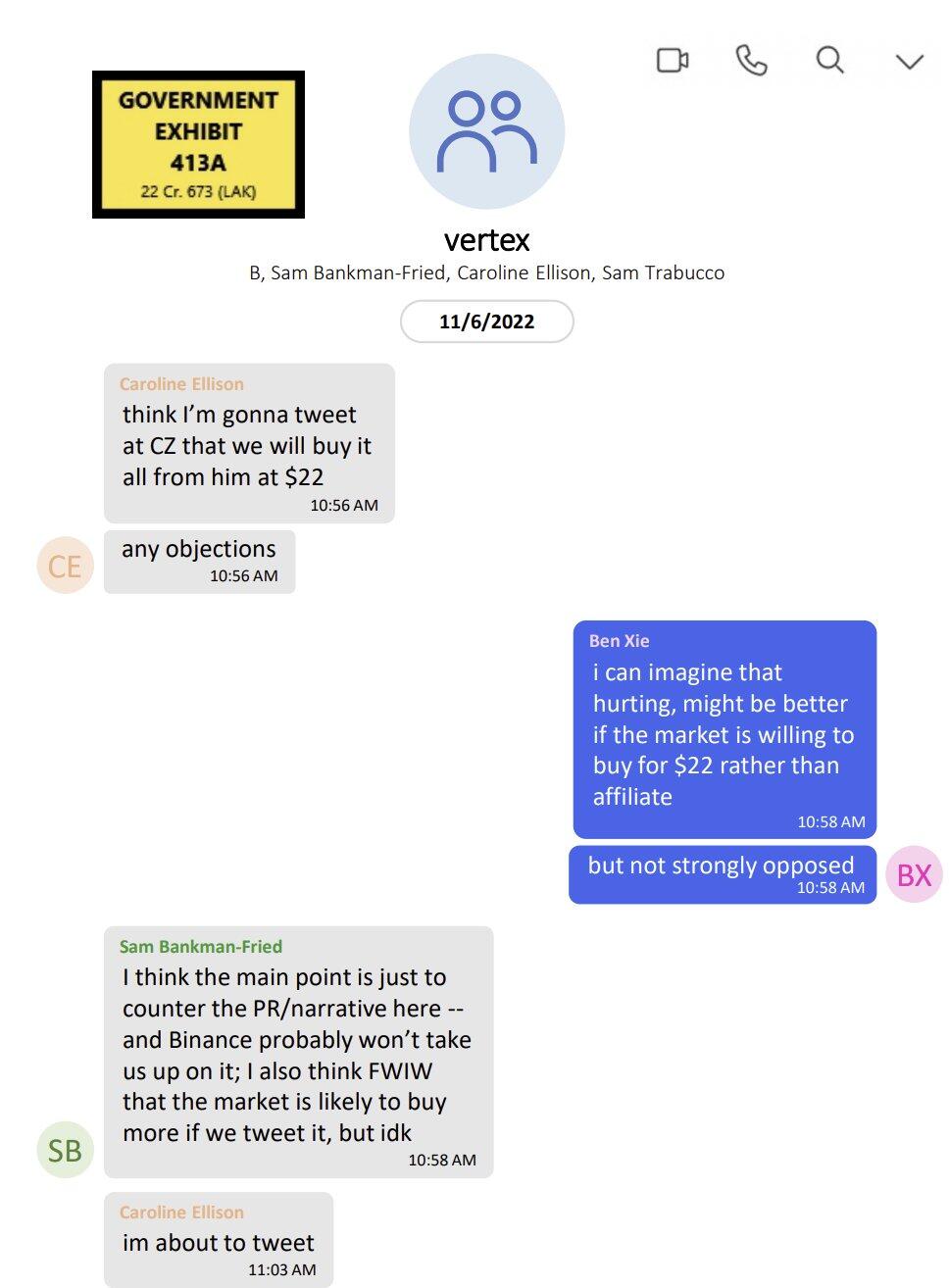 November group chat
---
Source