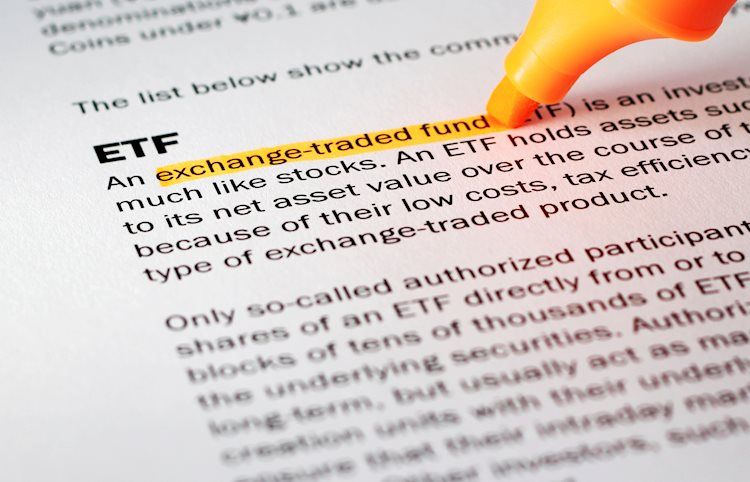 Share:
The US SEC could green-light multiple Ether futures, according to a recent Wall Street Journal report.
If approved, it would be the first Ether futures ETF in the United States to track Ethereum price.
This decision comes as the SEC delays its approval of the Bitcoin spot ETF.
The United States Securities and Exchange Commission (SEC) could approve Ether (ETH) futures Exchange-Traded Fund (ETF). This news comes after the SEC mentioned that it was ready to review ETF-related filings. As a result, August's first week saw a large inflow of asset managers filing for Ether futures ETF.
Also read: Single trader lost $55M on Ether long yesterday
SEC could give Ethereum ETF a go sign
The Wall Street Journal report mentions that the SEC could approve multiple Ether futures ETFs, but it does not clearly mention a date. The Volatility shares asset manager stated that the company would file Ether-linked futures ETF on October 12.
If successfully approved, there is a long list of asset managers waiting to list Ether's futures ETF in the US. Hence, investors need to be careful and keep a look for a sudden spike in volatility.
Ethereum (ETH) price currently trades around the $1,600 level after suffering a 14% collapse on August 17.
Bitcoin ETFs keep getting delayed
Unlike Ethereum's futures ETF, which the SEC could be cozying up to approve, Bitcoin's spot ETF is a different story. Bitcoin futures ETFs have been approved since October 2021, but Chicago Mercantile Exchange (CME) listed Bitcoin futures in December 2017. This gives BTC a first-mover advantage; In this regard, ProShares Bitcoin Strategy ETF, which was the first futures-based ETF for BTC, launched in October 2021. This fund has racked up $1 billion in Assets Under Management (AUM) since its launch.
As for the SEC's decision on Grayscale's Bitcoin spot ETF, it was delayed on August 18. The hype for Bitcoin spot ETF reignited after BlackRock's filing on June 15 and the review deadline for iShares ETF is on September 2. The final deadline for the same is March 15, 2024.
Read more: Bitcoin spot ETF approval could help power up a new crypto cycle: Bernstein
---
Like this article? Help us with some feedback by answering this survey:
---
Source