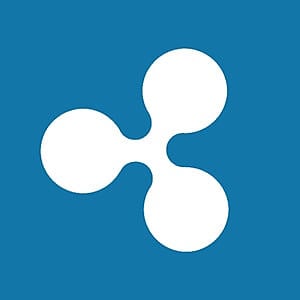 Share:
Former SEC official John Reed Stark outlined his views on the outcome of the SEC vs. Ripple lawsuit.
Stark explained the decision from the judge establishes a class of quasi-securities based on the sophistication of the investor.
He added that the result of the lawsuit outcome is troublesome on multiple fronts and could soon be overturned by the Commission.
Cryptocurrency markets were taken by storm when the longstanding lawsuit between the United States Securities and Exchange Commission (SEC) and Ripple saw a partial conclusion. But a large portion of the investors seem to be forgetting the other half of the SEC vs. Ripple case, which could prove costly for Ripple.
More SEC vs. Ripple coverage
Former SEC official breaks down the SEC vs. Ripple decision
John Reed Stark, a former SEC official, penned a post on LinkedIn detailing his thoughts on the SEC vs. Ripple lawsuit development. Straight off the bat, Start notes that Ripple's win, albeit partial, "resides on shaky grounds." But he acknowledges that this is a blow for not just the SEC but also its chairman, Gary Gensler.
The ruling on the SEC vs. Ripple lawsuit is split into three categories.
Institutional sales: This category of sales to sophisticated investors and individuals via a written contract is deemed as security.
Programmatic sales: The second category involves the sale of XRP exchanges, and the court rules that XRP is not a security.
Other sales: These involve the sale of XRP to insiders, retail investors via exchanges, and founders. In such a case, the XRP token is not a security.
The former SEC official notes that due to this categorization, the "Ripple decision is troublesome on multiple fronts." He goes on to explain that the decision "establish a class of quasi-securities that discriminates and morphs based on the sophistication of the investor who is buying the securities." This, according to Stark, is "counter-intuitive, ​​inconsistent with SEC case law and unprecedented in this context."
On the topic of XRP morphing into security and not security depending on the sophistication of the investors, John Reed Stark notes that this argument "seems contrary to sacrosanct and basic investor protection principles."
Lastly, Stark adds that the fact that the decision means that only the wealthy investors receive protection from the SEC while the less sophisticated and retail investors do not.
In other words, rich people get support and avenues for redress yet poor people get Caveat Emptor. This seems unjust and contradicts the very foundation of U.S. securities laws."
While there is a real possibility that the decision that favors Ripple and XRP supporters could be overturned, it will take some time for it to go through proper channels and reach a conclusion. In the meantime, this decision could be a precursor that triggers a massive bull run.
More on top cryptocurrencies to rally next