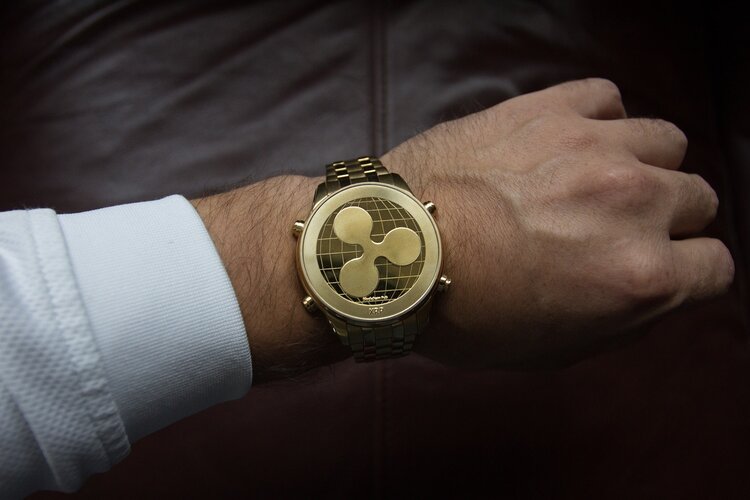 Share:
Renowned crypto proponent Bill Morgan believes the SEC has waged war against all crypto, save for Bitcoin and probably Ethereum.
With this, he says there should not be any expectation of a settlement in either the Ripple or Coinbase cases.
Ripple lawyer John Deaton also agrees, saying the XRP community should not expect an IPO either.
The US Securities and Exchanges Commission (SEC) is still on with its legal tussle against Ripple and Coinbase, with neither parties willing to bend. As the aggressor, the SEC enforcement by action grip continues to tighten, causing market observers to kill any hopes of a settlement.
Also Read: Ripple files opposition to SEC's motion to certify interlocutory appeal.
SEC wants a fight to the death, crypto enthusiast says
Crypto enthusiast and skilled lawyer Bill Morgan has opined that the "SEC wants a death struggle with all of crypto except Bitcoin and maybe Ethereum," adding that the commission does not show any plans to settle with either Ripple or Coinbase exchange. As the legal debacle becomes more complicated, the XRP community thinks the agency is set on "stopping Ripple by any means."
Agree I was once a believer that there could be a settlement but the SEC wants a death struggle with all of crypto except Bitcoin and maybe Ethereum. It won't settle with @Ripple or @coinbase. It is a sick agency. https://t.co/DlVuIeBDeO

— bill morgan (@Belisarius2020) September 3, 2023
Morgan also says, "The SEC is rife with political agendas and conflicts of interest making it act unreasonably, recklessly, and damagingly concerning crypto," in response to insistent claims that the SEC looks at crypto as an industry "rife with noncompliance."
1. SEC loses on Ripple…
2. SEC loses on Grayscale…

We will see how pending litigation plays out, but it should be increasingly obvious to policymakers that, despite @GaryGensler's mass marketing campaign, crypto is not an industry "rife with noncompliance." https://t.co/hhtAEK8m0S

— Tom Emmer (@GOPMajorityWhip) September 2, 2023
According to Ripple lawyer, John E. Deaton, Ripple and the SEC could only settle if there is a decisive ruling in the Coinbase motion to dismiss the case. The CryptoLaw founder and Amicus Curiae attorney says:
The only way Ripple and the SEC settle before the end of the year is if Judge Failla grants the Coinbase MTD (or partially grants it – finding token sales on an exchange in a blind bid/ask transaction do not fall under US securities laws but allows the staking component to move forward. If that happens, the SEC and Gary Gensler may be forced to pivot.
Nevertheless, Deaton does not think the Solicitor General would allow an appeal of this kind, as it would be potent enough to reach the Supreme Court and possibly even the High Court to "further strip away" all federal agencies' authority, including that of the SEC.
Regarding Ripple vs. SEC, Deaton puts out any hopes for an IPO because the SEC is the one to offer approval. Seeing as the commission is seeking a permanent injunction against Ripple on matters of XRP sales, such an outcome should not be expected. If the commission wins at trial, the SEC's case could extend to Ripple CEO and Board Chairman Brad Garlinghouse.
Combined impact of Ripple and Coinbase cases with the SEC
The two cases, between Ripple and Coinbase against the SEC, hold much significance for the broader crypto market. If Judge Failla grants the Coinbase MTD on one side and Jurdge Torres declines the regulator's motion for interlocutory appeal (which Ripple recently opposed), the credibility of the SEC would be questioned significantly.
The aftermath of such an outcome, possibly, would be the commission and its Chir Gary Gensler, materially withdrawing from the mechanism of "regulation by enforcement." While this would mark a watershed moment for the crypto market, new legislation would be imminent.
Also Read: Coinbase-SEC lawsuit unrelated to XRP non-security ruling, executives drop COIN stock like hot cakes
SEC vs Ripple lawsuit FAQs
It depends on the transaction, according to a court ruling released on July 14:
For institutional investors or over-the-counter sales, XRP is a security.
For retail investors who bought the token via programmatic sales on exchanges, on-demand liquidity services and other platforms, XRP is not a security.
The United States Securities & Exchange Commission (SEC) accused Ripple and its executives of raising more than $1.3 billion through an unregistered asset offering of the XRP token.
While the judge ruled that programmatic sales aren't considered securities, sales of XRP tokens to institutional investors are indeed investment contracts. In this last case, Ripple did breach the US securities law and will need to keep litigating over the around $729 million it received under written contracts.
The ruling offers a partial win for both Ripple and the SEC, depending on what one looks at.
Ripple gets a big win over the fact that programmatic sales aren't considered securities, and this could bode well for the broader crypto sector as most of the assets eyed by the SEC's crackdown are handled by decentralized entities that sold their tokens mostly to retail investors via exchange platforms, experts say.
Still, the ruling doesn't help much to answer the key question of what makes a digital asset a security, so it isn't clear yet if this lawsuit will set precedent for other open cases that affect dozens of digital assets. Topics such as which is the right degree of decentralization to avoid the "security" label or where to draw the line between institutional and programmatic sales are likely to persist.
The SEC has stepped up its enforcement actions toward the blockchain and digital assets industry, filing charges against platforms such as Coinbase or Binance for allegedly violating the US Securities law. The SEC claims that the majority of crypto assets are securities and thus subject to strict regulation.
While defendants can use parts of Ripple's ruling in their favor, the SEC can also find reasons in it to keep its current strategy of regulation by enforcement.
The court decision is a partial summary judgment. The ruling can be appealed once a final judgment is issued or if the judge allows it before then. The case is in a pretrial phase, in which both Ripple and the SEC still have the chance to settle.
---
Source