Share:
Shiba Inu price as well as Bone ShibaSwap price shot up by 5% and 8%, respectively, in the last 24 hours.
The Testnet bridge will allow the transfer of tokens between Ethereum and SHIB-based layer-2 chain Shibarium.
This bullish move may revive the receding interest from new investors, which has resulted in the network growth declining by 44%.
Shiba Inu price made some gains as the week came to an end on the back of its ecosystem development. The SHIB world seems to be changing become more serious with the development of Shibarium, an Ethereum based layer-2 solution. This brought gains to key tokens associated with the project, including BONE.
Shiba Inu price rise could attract investors again
Shiba Inu price noted a 4.7% increase over the past day but more than the meme coin rose another cryptocurrency within its ecosystem. Bone ShibaSwap, which is more famously known by its ticker BONE, shot up by more than 8% to trade at $1.42.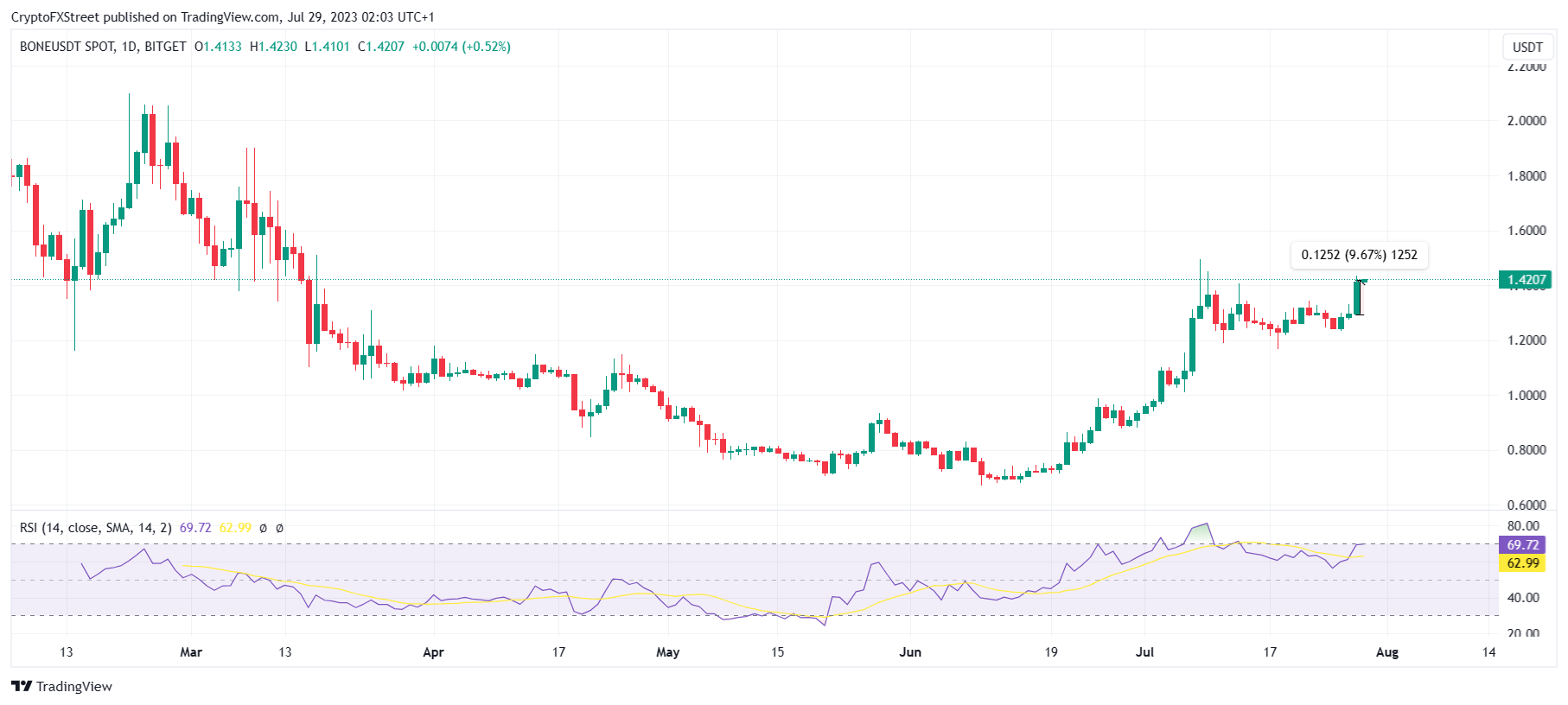 BONE/USDT 1-day chart
The rally, interestingly, was limited only to these two cryptocurrencies and was not reflected in the rest of the meme coins. The reason behind this was the recent launch of the Shibarium-Ethereum bridge testnet, which led to a surge in the use of SHIB and BONE. Since the bridge is still in the testnet phase, no significant implications on price were observed.
However, the investors' bullishness was enough to still trigger a rise in the cryptocurrencies despite the transactions being conducted on the bridge holding no real-world value. It does suggest a potential increase in the use case of BONE and SHIB going forward when the bridge mainnet launches. The transfer of assets would consequently boost the Shiba Inu price as well.
But more than the price, the network needs a recovery of investors, which have been disappearing after the disappointing run of Shiba Inu price posted these last couple of weeks. While the Relative Strength Index (RSI) on BONE suggests that the coin is on the verge of being overbought, SHIB barely managed to close above the December 2022 lows of $0.00000791, trading at $0.00000826.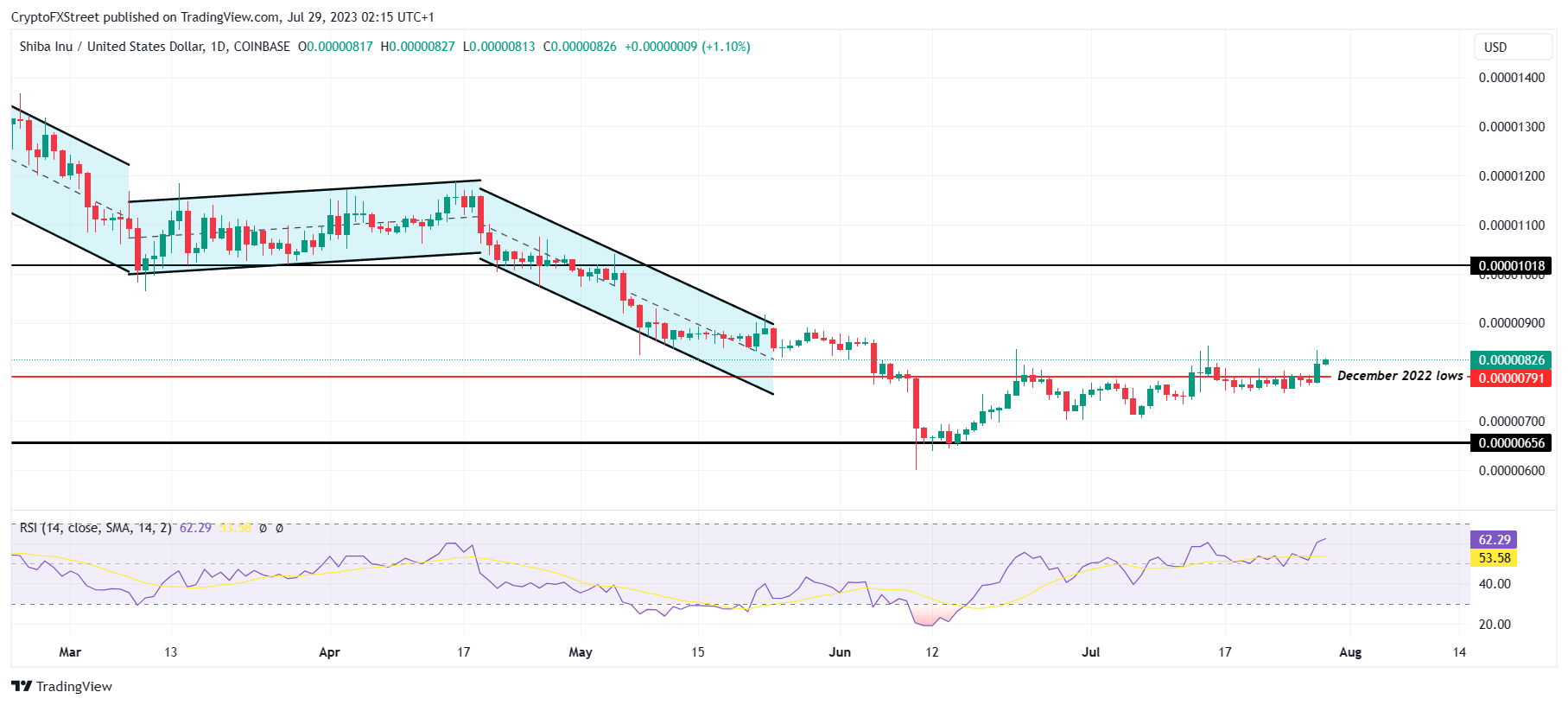 SHIB/USD 1-day chart
A quicker recovery is necessary to revive the arrival of new users, which has been declining rapidly this past week. The network strength, which measures the rate at which new addresses are formed, dipped by more than 44% in just five days, suggesting investors are pulling back.

Shiba Inu network strength
Thus their return would help not only boost the uptrend in Shiba Inu price but also prevent any significant drawdown.
---
Like this article? Help us with some feedback by answering this survey:
---
Source